Sodexo and Principle Financial Group Case Study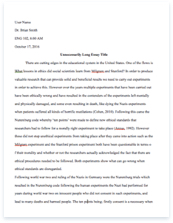 The whole doc is available only for registered users
A limited time offer! Get a custom sample essay written according to your requirements urgent 3h delivery guaranteed
Order Now
The demographics of organizations are rapidly changing as more growth occurs globally. Sodexo and Principal Financial Group are among the top 50 to be recognized as being able to manage diversity effectively. It is important for organizations to grow in the global market to keep up with the economy. The growth of the company increases the importance for all levels of employees to interact with people different from themselves. The companies have adopted various training methods and other programs such as flexible work schedules. The employees of the businesses can benefit from the contributions the companies have incorporated to contribute the effectively managing diversity. Sodexo have been among the top two on the DiversityInc Top 50 for five years in a row. It has become the model for other companies through its use of diversity dashboards and scorecards to accurately measure and improve initiatives (Sodexo: No. 2 in the DiversityInc Top 50, 2015).
Sodexo employees received pervasive amounts of diversity training. Managers manage diversity by being roused to interact with diverse groups to get a better understanding and appreciation of their experiences. Sodexo continues to improve its best-in-class IMPACT mentoring program and uses its talent-development efforts to bolster the diversity of its talent pipeline in all its business units (Sodexo: No. 2 in the DiversityInc Top 50, 2015). Sodexo launched a company-wide program to raise awareness of diversity and inclusion issues in the workplace to attract, retain, and develop the most diverse pool of talented employees. The program also helped managers create action plans that maximized diversity and created an inclusive work environment for its staff.
Importance of Diverse Interactions
It is important for managers and employees to maintain healthy interactions with those different from themselves. There are many reasons, as well as many benefits, which give this such importance. Companies like Sodexo encourage this upon their managers so they may gain an appreciation and understanding of their differences and experiences (Sodexo: No. 2 in the DiversityInc Top 50, 2015). It also allows the manager to understand how it feels to be different within a group, which helps them to make the employee feel more comfortable about their environment. This solution creates a working relationship that allows the very different employees to work together efficiently. Encouraging the managers to work with diverse employees will allow the manager to obtain an understanding of the worker's strengths and weaknesses. This process will allow the manager to place them better in the company by knowing where they will perform best. Working with diverse employees can even help to bring attention to issues the company may not have been aware of currently.
The differences in the employees may allow them to notice things you may not have noticed or gave thought to before due to diverse experiences, skills, and personalities. They can also help determine how to market products and services better to people different from you, by using knowledge of their culture to attract people similar to them. Hiring diverse employees and providing them with the proper resources and opportunities promotes efficiency for both the employee and the company. Some of these resources and opportunities may include mentoring programs, on-site childcare, development programs, multicultural celebrations, networking, career development, community involvement, and domestic partner benefits just to name a few. Effectively managing diversity within an organization is a win-win situation for both the employee and the company.
Allowing the diverse employees to receive an opportunity, and fair treatment provides valuable contributions from those employees toward the organization. Dr. Rohini Anand, Sodexo's Senior Vice President and Global Chief Diversity Officer, suggest that To really engage people, you have to create a series of epiphanies and take leaders through those epiphanies (Sodexo: No. 2 in the DiversityInc Top 50, 2015). Principal Financial Group effectively manages diversity by providing employees with resources and opportunities to be successful. They offer mentoring programs for their diverse staff. Principal also offers on-site child care for employees as well. The development programs to enhance employee's skill levels. Principal also have multicultural celebrations; this gives diverse employee that sense of family or belonging to the company. Also, Principal has multiple employee resource groups that are open to all staff for networking, career development, and community involvement. Taking advantage of flexible work schedules can help level the balance between career and home needs.
For single parent households, this schedule may be a benefit as it allows more time for parenting activities. On the contrary, this same schedule can limit time in the office just as working from home. Certain interactions and networking can only be completed face to face. For example, I have worked schedules with four, ten hour days versus a regular forty hour week. Upon return to work, there is always a plethora of emails and changes to catch up on from the absent days. This type of schedule also means long working days that can be strenuous or stressful depending on the field of study.
Often high stress can lead to errors and simple mistakes due to fatigue. Availability is also an additional concern with flexible scheduling. Tasks have to be spread out or condensed to fit scheduling needs. Depending on the nature of the job, often companies require employees with flexibility and limited availability conflicts. While the company may not discriminate against others, they may inadvertently favor those with more flexibility. For example, if a company sponsors events during evening hours on weekends they will require staff without scheduling conflicts during these given times. Disadvantages of Flexible Work Arrangements
Barriers to Workplace flexibility arise when employees perceive that taking advantage of available flexible work options may have negative consequences in terms of their position within the organization. Majority of the time employees will not use flexibility because they may not know the options available to them. Employees are discouraged from using flexibility for fear of denial of promotions, termination, and disgruntled co-workers who resent taking on extra work. They feel their career is possibly hampered because they are not at the job all the time and may feel out of the loop. It's important for employer's to keep their employees, which telecommute or work virtually, in the loop on all important information regarding the company and its productivity. Conclusion
Being among the top of Diversity Inc. Top 50, Sodexo has implemented some of the best diversity training. Due to the training programs based on diversity, the managers have been able to bridge the cultural gap among employees. By providing workshops, seminars and classes on diversity, Sodexo employees have been able to become comfortable with other with differences presented by other employees. It allows conformity to happen easier smoother. Sodexo showed how a company can increase growth and production by encouraging change in a positive way. Companies around the world should Sodexo's example of a company working for its employees.
References
Sodexo: No. 2 in the DiversityInc Top 50. (2015). Retrieved from DiversityInc: http://www.diversityinc.com/sodexo/
Related Topics