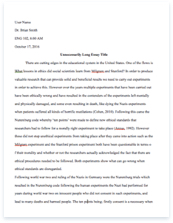 The whole doc is available only for registered users
A limited time offer! Get a custom sample essay written according to your requirements urgent 3h delivery guaranteed
Order Now
In the period 1972 to 1993, why do you think Snapple flourished when so many small startup premium fruit drinks stayed small or disappeared?
Snapple started up with a mission focused on advertising a health-conscious product that was targeted for young professionals. They first grew the business from Boston distributors through distributors across NY, NJ, and PA. Boston was key to the East Coast Snapple success as it grew from selling 250,000 cases a year to selling 1 million cases a year. In 1984 the founders hired professions management to help grow the company. So they hired Carl Gilman from Seven Up to run the sales and marketing for Snapple. He increased advertising by 1 million and focused to build the East Coast Snapple image with the idea "The stronger we build the East Coast, the more the West Coast will want us." From 1984 to 1986 Snapple's sales doubled from 4 million to 8 million. Then Snapple made Wendy Kaufman a spokes model for the product and starting focusing on supermarkets. Supermarkets eventually accounted for 20% of Snapple sales.
Sales: 1989 80 million – 1992 231 million – 1993 516 million
Now look at the period from 1994 to 1997. Did Quaker make an error in buying Snapple or did they manage it badly? Explain
Buying Snapple was an overall bad decision for Quaker. Quaker is not known as a big beverage company and they tried to be someone they weren't. At the time Gatorade was Quaker's main brand for beverages contributing to 1.1 billion in sales. That's nearly twice the amount of sales that Snapple had the previous year. Gatorade and Snapple are two different markets of the beverage industry so they can't be advertised together. Gatorade promoted an active lifestyle and Snapple promoted fashion. Because Quakers main focus was on Gatorade they expanded to 8 flavors, 3 different sizes, and expanded the market globally into 26 foreign countries. Because of the lack of attention and advertising Snapple got by Quaker the sales dropped to 440 million the next year.
Related Topics