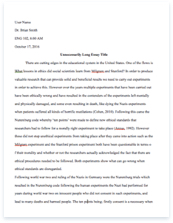 The whole doc is available only for registered users
A limited time offer! Get a custom sample essay written according to your requirements urgent 3h delivery guaranteed
Order Now
Lets analyze all the above three for the Skype case:
1. The market uncertainty occurs as consumer needs are keep changing, neither the technology producer nor consumer are able to predict the market trend. Consumer will always enquire for more advances VoIP service to satisfy their needs and to solve their problems. Furthermore, it is difficult to forecast the how fast VoIP or how long it will be survived in the market arena. This related to the adoption rate in the market. It is also rather difficult to project the consumer respond in the change of business model. For example, the eBay bought over the Skype for $2.6million, it was expected higher growth in revenue than it actual achieve after meld the Skype technology in eBay. This may due to the consumer not welcome the changes in the new Skype paid system compare to previous free one. 2.The technology uncertainty arise that the Skype system is based on the computer with Internet connection as well as those advance phone embedded with 3G or Wi-Fi. This may limit the usage and the spread of Skype system because of the infrastructure requirement.
For instance, the people in not well-developed countries might be out of the reach to the Skype system because of the poor Internet connection and lack of the devices. On the other hand, Skype encounter system wide malfunction during the computer OS-Microsoft in a routine upgrade. This cause blackout to a few million users, thus Skype lost the users trust. Furthermore, the user privacy issue also among the concern of the consumer and the unregulated membership as the increasing crowded in Skype. 3. Competitive Volatility arises due to the fact that who will arise as the future competitors in this the technology. At the same time, consumer is doubtful about which VoIP system will be the dominant design in the market. As nowadays there are a lot of VoIP software applications in market that offer the free internet calling and most of these programs are not able to call the different VoIP providers. The strategies of other VoIP might emerge more competitive and more tactful than Skype, in the sense they might steal the market from Skype. This volatility will always create a fierce competition in the market to thrive for business and dominance.
2) Given the technological uncertainty present in the VOIP mobile market, would Skype be likely to emerge as the leader?
Lets start with the SWOT market analysis for Skype
Strengths:
•Established brand name
•Established user base and market share
•High quality service
•State –of –the art technology
•Scalability
•No infrastructure
•Innovation
Weaknesses:
•Uncontrolled network
•Proprietary technology
Opportunities:
•Corporate use
•New platforms, e.g. mobile
Threats:
•Corporate lawsuits or bans
•Political bans
•Legislative issues
Related Topics