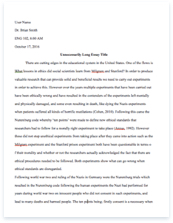 The whole doc is available only for registered users
A limited time offer! Get a custom sample essay written according to your requirements urgent 3h delivery guaranteed
Order Now
Technon International is a Canadian high-technology development firm, focused on emerging technologies in wireless communications. Technon sources components in China and has offshore programming activities in India covering certain functionality in its new wristwatch PDA with MP3 and cellular capabilities. Technon has several Canadian and international patents to protect its proprietary technology, and has developed some strong non-disclosure agreements for use with its various suppliers and business partners. A small company established in Saskatchewan, Canada, Technon had been doing most of its commercial banking through a local credit union (small, local membership-based banks), however, the company recently received several interesting inquiries about exporting their latest innovation, and realizes they need to develop a relationship with a financial services provider with international banking and export finance expertise.
Technon has narrowed its options to three possible providers: a Canadian bank with solid credentials in trade finance, a leading UK-based global trade bank, and a mid-tier US regional bank that has expressed interest in supporting the company's expansion to the United States. Technon is incorporated in Canada, and has quickly achieved annual sales in the US $500,000 range, with strong margins and conservative growth projections of about 10% per year. If export sales are factored into the projections, Technon believes that growth rates in the 15-20% range are achievable, depending on the markets targeted. Asia is especially promising, given the level of investment in wireless technology, and the high rate of adoption of wireless technology among all consumer segments. The options
Technon recognizes the need to take their banking relationship to a new level in terms of international capabilities. They continue to be loyal to the Credit Union which helped them to grow and expand, and do not wish to completely cut ties with the Credit Union, however, it is clearly time to seek an institution with proven international capabilities. Canadian Trade Finance Bank (CTFB)
Canadian Trade Finance Bank is a large financial institution and one of the top two providers in Canada. The bank has solid trade finance credentials and maintains a level of expertise, as well as a set of product and service offerings, which make it a viable player in the trade finance space.
Preliminary discussions suggest to Technon that their business is a bit small for CTFB; while the bank marketing campaigns suggest that serving SME's is important to the institution, the CFO of Technon came away with the sense that CTFB would provide 'vanilla' trade finance services – basic products and services applied to familiar transaction types – and would have limited interest or capacity to provide Technon with much-needed advisory services. On the other hand, CTFB pricing was clear and competitive, and Technon derived some comfort from dealing with a local financial institution. CTFB did indicate that it would expect to become Technon's primary banker. UK International Bank (UIB)
UK International Bank is a globally-recognized leader in international finance, global banking and trade finance. The UIB account representative in Canada indicated that the bank could offer any variation of trade finance available in the market, had extensive correspondent relationships (including large country and bank lines of credit), and could likely cover any transaction that Technon would pursue, certainly in the foreseeable future. UIB also offers a unique solution to open account and supply chain finance. UIB is recognized as having several world-class specialist teams in various areas, including high technology, and has unrivalled contacts in Asia, which could prove interesting to Technon in terms of future expansion. UIB is a premier financial institution, with pricing to match. Technon executives wonder about the dynamics of a small-town company dealing with a global financial institution. UIB recognizes that it is a foreign institution operating in Canada, and does not expect Technon to terminate its existing banking relationship. First Trade Bank USA (FTB)
First Trade Bank, USA, is a regional financial institution and mid-tier US bank with trade finance operations and capabilities centered around the US Midwest, and no Canadian presence to date. FTB has had good success as a niche provider of trade services, and has strong relationships with several Canadian businesses seeking to establish operations in the US. FTB offers an adequate range of trade products, though Technon perceives that its advisory capabilities are limited. The Need
Technon has identified several major needs and expectations in terms of international and trade finance banking products and services. In addition to extending additional credit in support of planned international expansion, the Company seeks to establish a relationship with a financial institution that understands the challenges of a SME expanding its international reach.
The company expects to deal in both import and export transactions, in a combination of documentary letter of credit and open account transactions. Its primary markets will be the United States, China, India and possibly a foray into the European Union through Ireland. Technon requires significant support in terms of advisory services and transactional 'hand-holding', and wishes to control overall banking costs, while ensuring access to adequate financing—including pre-export financing, as well as the option to offer competitive financing options to its overseas buyers. The Decision Factors
You are a consultant retained to advise the CFO of Technon in terms of the financial aspects of the Company's international activities. Consider the company and its business, probable nature of its international activities over the medium term, specific transactional needs, as well as the three candidate banks and their respective offerings. Case Study Discussion Questions
1. There are two major schools of thought relative to the establishment and management of international banking (trade finance) relationships with financial institutions. One approach suggests that domestic banking and international banking ought to be kept distinct and separate, to minimize risk to the company, and to ensure that no single financial institution has excessive leverage against a company. The second approach suggests that an integration and holistic approach be taken, where a company establishes a one-stop shop relationship with its bankers. Which approach is best suited to Technon? 2. What should the primary decision drivers be for Technon at this stage of its evolution? 3. Articulate the case in favour of each bank as a potential service provider to Technon. Note one negative characteristic. 4. Select the recommended solution for Technon.
Related Topics