Segmentation, targeting and positioning of Coca-Cola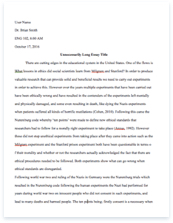 The whole doc is available only for registered users
A limited time offer! Get a custom sample essay written according to your requirements urgent 3h delivery guaranteed
Order Now
A. Introduction
Coca-Cola, the world largest beverage company, began in 1886 in more humble circumstances with sales averaging nine drinks per day to the 1.6 billion servings per day it currently boasts in over 200 countries (Form 10-K, 2013). This report seeks to analyse The Coca-Cola Company's ("TCCC") strategy in market segmentation, targeting and positioning of one of their best selling and revolutionary beverages, 'Coca-Cola Zero'.
B. Segmentation
Segmentation is "the process of dividing a larger market into smaller pieces based on one or more shared characteristics" (Solomon et al, 2012. p.223). Coca-Cola has more than a single, well defined market segment and attempt to reach as many consumers as possible. These markets can be identified demographically based on age and gender and through psychographic segmentation.
Demographic Segmentation: Age, Gender
In the modern world it is increasingly becoming challenging to stay relevant due to the intergenerational differences that exist amongst teens and especially young adults. After conducting research, the beverage giants concluded that the age group between 18 -34 were in need of a beverage that could be more relatable to their generation. According to Dan Dillion, Vice-President, Diet portfolio, "Coca-Cola Zero is exactly what young adults told us they wanted – real Coca Cola taste, zero calories, and a new brand to call their own (Diggs-Brown, B. 2011, p.95). Understanding this emerging untapped segment has enabled them to further expand their product offerings.
ii. Psychographic segmentation
Although the demographic information is valuable it doesn't provide a more useful insight into those groups and their characteristics. Psychographic data provides Coca-Cola with the necessary information in order to segment consumers "in terms of shared activities, interests and opinions" (Solomon et al, 2012. p.231). They determined that the lifestyle choices amongst the young males in the 18-25 group suggested that they are calorie conscious, but were ashamed to be seen purchasing a "diet Coke" and a product was needed to counter that (Grewal, D. 2011).
C. Targeting
Once segmentation takes place, Coca-Cola evaluates information such as the size of the segment, their purchasing power and if the existing trend is temporary in order to decide which target market is worth investing their resources (Solomon et al, 2012. p.234). Whilst TCCP does implement different types of targeting strategies which are undifferentiated, for Coke Zero a concentrated targeting strategy was implemented.
i. Concentrated targeting strategy
According to Katie Bayne, Coca-Cola North America's president,"No one was giving this younger male target what they wanted" and an alternative was needed to capture this untapped health conscious segment (McWilliams, 2010). A concentrated marketing strategy is utilised when a firm wishes to offer a product to a single segment and therefore accurate information is required before venturing in to the market (Solomon et al, 2012. p.237). Coca-Cola's target strategy concentrated their efforts on the young males instead of the females due to the argument presented by the psychographic data and analysis.
D. Positioning
After the targeted market segment is identified, a product needs to be provided which fits the demands of those consumers. Positioning means "developing a market strategy aimed at influencing how a particular market segment perceives a good in comparison to the competition (Solomon et al, 2012. p. 238)".
In order to decide the best method of positioning their product, Coca-Cola would conduct it in stages. Firstly they will analyse their competitors positions which in this case the closest would be pepsi max but none which focus predominantly on the same market segment. Secondly, they will look to offer consumers a product that is deemed superior to the competition. Coca-Cola relies on its brand image to gain an advantage over its competitors as they are known for high standards and are the most recognised brand in the world with an approximated 94% of the worlds population recognising it (Bhasin, 2011). They also have the advantage of a unique product which caters to a target market and specifically targets men through its packaging, promotions and image.
The third stage is bringing together all the elements in order to finalise an important element, the marketing mix. The product, Coca-Cola Zero, is branded with the famous logo, packaged in black and red to look less feminine and promotional campaigns that featured sportsmen such as Wayne Rooney and popular singers such as Cheryl Cole to appeal to those young male consumers and advertisements that gave a more masculine appeal which resulted in it being known as "Bloke Coke" (O'Reilly, 2014). The determinant of demand for the product is based on price, and it has been set with the younger generation in mind, who according to Coca-Cola "are emerging out of challenging times"(O'Reilly, 2014).
An indicator of the price being fare is the rise in sales and Coca-Cola Zero considered one of the product launches of the decade with a gain of 24 million pounds in its first 16 weeks and becoming the third highest selling beverage in the Coca-Cola empire (Form 10-K, 2013; Alarcon, 2008). The final part of the marketing mix which is the place refers to the distribution strategy in order to allow consumers easy access to the product. Coca-Cola has the advantage of the already existing distribution channels which allow Coke Zero to be supplied to supermarkets, vending machines, restaurants and cinemas through the same global network. Evidence of this would be the launch of it in over 70 countries (Alarcon, 2008).
E. Conclusion
Coca Cola reinvented themselves through the launch of Coke Zero and achieved growth beyond expectations. An integral part of this was their segmentation, targeting and positioning strategy which enabled them to identify and select a segment, create a product that satisfied their needs, price it accordingly and then supply it to convenient locations. This process highlights the importance of marketing strategies and if used intelligently are a key ingredient in an organisations success.
Related Topics