Segmentation and Target Market: Elio Motors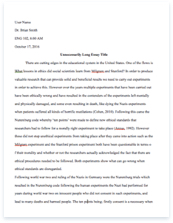 The whole doc is available only for registered users
OPEN DOC
A limited time offer! Get a custom sample essay written according to your requirements urgent 3h delivery guaranteed
Order Now
Paul Elio is the engineer and company CEO of an American startup automaker founded in 2008: Elio Motors. Production is slated to begin in early 2015 in Shreveport, Louisiana. The design of the vehicle has three wheels with all the standard convinces of a four wheeled vehicle. The selling points of this vehicle is that 90% of the parts used to produce the vehicle are American made, 84 mpg, and a projected manufacture suggested retail price of only $6,800. This paper will discuss the target market, market segmentation, and company strategy and branding. Market Segmentation
The process of dividing an entire market into different consumer segments is just what Paul Elio decided to do when he saw a potential for his 3-wheeled efficiency vehicle. Before a business can target a specific market the market needs to be divided into segments based upon similar needs, wants, or desires. "It is not feasible to go after all customers, because customers have different wants, needs and tastes" (Suttle). Identification of target demographics is necessary for market segmentation research. Consumer demographics range from gender, age, ethnic and religious groups, household size and income, and even geographic regions. Markets can also be segmented based on a consumers behavioral and psychographic characteristics. Mr. Elio took notice that many consumers in their daily commutes are driving large vehicles and have only one person in the vehicle. He saw a need for a more economical commuter vehicle.
Market segmentation does not only happen from the side of the organization, consumers also segment themselves. Consumers will select the proposition that best meets their needs. Therefore the organization must ensure that their product meets the consumers' needs better than the other supplier. A detailed understanding of who customers are and where they can be found, is very important and will play a critical role in market segmentation analysis. Understanding consumer behaviors and needs will lead the organization to understand what promotional stance to take. Marketing research helped to identify the best target market for the product and Paul Elio used this information to determine the target market for his Elio. Customer Behavior and Target Market
Market research includes the study of consumer behavior to find the target market. Individuals, groups, and organizations have a process that they use to select, secure, and dispose of an item, service, or experience to satisfy a want or need. This process influences emotions and the decision-making process of buyers. Knowing what makes a consumer tick is crucial.
According to Maslow there are five levels of needs: 1) physiological (hunger, thirst, sex), 2) safety (security and protection), 3) social (belonging, love), and 4) esteem (recognition and achievement), 5) self-actualization (fulfillment). Individual progress upwards on the scale. Changes in economic circumstances will affect where an individual is on the scale and advertising appeals focus on needs that are to be satisfied. Maslow's theory states that when lower level needs are satisfied, a person moves up to the higher level needs and satisfied needs do not motivate; behavior is influenced by needs yet to be satisfied.
As Maslow's theory focuses on needs the self-concept theory focuses on how individuals see themselves. Marketers will need to focus on the self's that make one feel better about the product. Paul Elio has the self-image and the looking-glass self with marketing his Elio. The Elio satisfies the fun image that consumers see themselves as or how they wish others to see them.
A factor that Paul Elio continually addresses is the consumers need for safety. A continuous question is, 'How safe is the Elio?' The prevailing attitude is that it can't possibly be safe. The "Elio comes equipped with a safety management system that includes three airbags, a reinforced toll-cage frame, anti-lock braking system, and a 50% larger crush zone than similar vehicles" (Elio Motor: How it all Began, n.d.). Mr. Elio understood the attitude of the market and addressed it aligning the concerns with the prevailing attitudes.
Demographic segmentation accurately defines who the consumer is based on age, gender, income, education, occupation, cultural mix, and marital status and household formation. Organizations should be aware of trends in each area and be able to target the area that offers the best potential for financial return. Mr. Elio noticed a trend that involved higher gas prices and consumers looking for alternative modes of cheaper transportation. His answer was the Elio.
Psychographic segmentation is the examination of individuals by lifestyles according to activities, interests, and opinion. Demographically identified people are different and brands are associated with desirable lifestyles. Geographic segmentation refers to the division of a geographically expansive market into smaller units. Think of this in terms of a global market but target locally.
Identification and market segment selection is a process. Conduct research that identifies group dos people who offer the strongest financial return. Then propose the product to the target market and finally implement market strategies to encourage initial and repeat purchases. Market segmentation is important because knowing consumers intimately is the key to developing successful strategies and sound positioning.
Advertising then articulates the positioning strategy through effective creative and media strategies. The marketing strategy will set the tone and direction of the advertising through tone, style, and themes that included messages. Elio has prototypes that have been traveling across North America to stir up the interest of the target market. This visual presence has allowed Elio to take pre-orders and create public interest. It has also allowed Elio to educate the market about the product. The advertising position for Elio is product differentiation and lifestyle. The differences that stand out is the initial cost and the fuel efficiency of the vehicle. It also is positioned as a vehicle that meets the commuter lifestyle. It is not meant to replace existing family vehicles, only as an addition to the family fleet as a daily commuter. Elio's primary market is the commuters. Company Strategy and Marketing Decisions
Elio's business strategy is well conceived. As stated by VP of Sales Jerome Vassallo, "As a commuter, 93 percent of the time you're in a car by yourself. You'd drive a small car like this to and from the office and leave a larger vehicle parked back home in the driveway for when you need to carry additional passengers or have more cargo room" (Elio Motor: How it all Began, n.d.). The fuel savings for an individual could add up tremendously over the long-term and even cover the cost of the vehicle within a few short years. Elio realizes that it will not be the primary car for many households and with the low fixed cost of $6,800 it will make it worth a second look as a niche vehicle.
Elio Motors learned from Tesla when entering the automotive market. Tesla faced challenges with introduction of their electric car by way of dealerships. Elio has side step the dealership and is offering direct purchases from the manufacturer. There will be Elio retail stores around the country but they will not house Elio's ready for purchase. Once ordered the Elio will be available at the Retail Center within 24 hours of your order. Elio retail centers will be staffed and operated by Elio-trained certified specialists. These will be people that the consumer can trust who will know the Elio inside and out. This will also eliminate the haggling element of buying a vehicle because everyone will get the same great price. Elio will also offer plenty of custom options that they buyer can chose from to make the Elio match their personality. Positioning Statement and Brand Strategy
"The mission and desire of the project was to provide affordable transportation to those commuters seeking an alternative to the day's offerings; at the same time provide vital American jobs" (Elio Motor: How it all Began, n.d.). The Elio idea began as an idea to provide commuters with an economical and efficient way to get to and from work. The Elio has since expanded its market segment to include students desiring safe and reliable transportation to commute around campus and as an addition to families with mini-vans and large SUV's without adding additional costs to already stretched budgets. Additional market segments include "collectors, retirees, motorcyclists, and just about anyone looking for a fun, reliable, safe and economical vehicle" (Elio Motor: How it all Began, n.d.). The Elio brand must haves are the "84 MPG highway, engineering to the highest safety standard, American made, and $6,900 price tag" (Elio Motor: How it all Began, n.d.). Conclusion
Paul Elio certainly has identified his target market for the safe and efficient Elio. He has identified several needs of the market and has targeted the commuter as the primary market followed by other market segments like the collectors and fun-seekers. Although the Elio hasn't begun full production yet, it certainly has caused many to take notice and place a deposit. This start-up automaker will be one that bears watching for the next several years.
References
Elio Motor: How it all Began. (n.d.). Retrieved from Elio Motors: http://www.eliomotors.com/ Kotler, P., & Keller, K. L. (2012). Marketing management (14th ed.). Upper Saddle River, NJ: Pearson Prentice Hall. Suttle, R. (n.d.). Define Market Segmentation & Targeting. Retrieved August 17, 2014, from smallbusiness.chrono.com: http://smallbusiness.chron.com/define-market-segmentation-targeting-3253.html
Related Topics