Secret Lost in the Water Analysis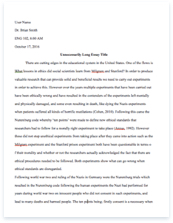 The whole doc is available only for registered users
A limited time offer! Get a custom sample essay written according to your requirements urgent 3h delivery guaranteed
Order Now
What is there to be said for progress and evolution generation to generation? Have we yet found the balance of continuing legacy versus excelling in a new generation through advancement and straying from tradition? Every parent has the desire to pass along their heritage and to raise their child the way they were raised. However, there is something to be said for giving children the room they need to grow into their own people so they can make their own individual mark on this world. The question remains of how to balance a relationship between parent and child when it requires to be constantly changing and adapting. Roch Carrier's "A Secret Lost in the Water" looks into the effects of growing up and growing apart from your parents, including a story line of one of the many ways that relationships between child and parent can change over time.
Traditionally we know of preconceived ideas based on the expectations of a parent – child relationship. Those expectations consist of things such as; the parent having authority over the child, and the parent being superior; in size, strength, knowledge, experience, and insight. What happens when these roles are reversed or compromised? What if you, as a parent, are superior in every way but knowledge. The story of "A Secret Lost in the Water" plays on the idea of a tension placed upon a relationship because a father feels insignificant and inferior because his son is receiving traditional learning, of which he never had.
The idea that there is a division spread wide in their relationship because the Dad no longer wants to share his life experiences through story with his son. He makes the assumption that because his son is getting real education he will no longer care to hear what he has to say because its uneducated and possibly 'less valuable'. "After I started going to school my father scarcely talked anymore. I was very intoxicated by the new game of spelling; my father had littler skill for it… and was convinced I was no longer interested in hearing him tell of his adventures during the long weeks when he was far away from the house."
Children look to their parents for all the answers; when scared they seek out their comforting arms, when deciding what is right and wrong they are right beside you. Parents provide the frame work of your life by providing you with your name, teaching you how to walk and talk, and guiding you to a path that you can later choose wether to take or not. The path of life they can show you is a direct reflection of their life. In this instance the father has lived a life of farming and manual labor, including a lack of traditional education. He tries to show this life to his son and even makes one last desperate attempt at keeping his son on the path he wants by showing him a gift that the men of the family have the possibility of inheriting. "…I've just taught you to find a spring.
It's something my own father taught me. It isn't something you can learn in school. And it isn't useless: a man can get along without writing and arithmetic…" The relationship between father and son started to fray as the father realized that the son was straying from his life path. The son grew up to choose a life of education and to leave their small town to seek out that schooling and therefore the link between father and son was broken.
The common sayings of "You want what you can't have" and "You overlook what is right in front of you" are very much applicable to relationships. "The Secret Lost in the Water" tells an account of a son who grows up to his father's stories of life's experiences. Without knowing it he most likely learnt so much from those stories of what the world has to offer. However these lessons seem to be greatly over looked as soon as he started to get older and started going to school. Even one of the most significant lessons his father taught him was merely lost in the years due to a lack of relationship.
"The alder stayed motionless in my hands and the water beneath the earth refused to sing. Somewhere along the roads I'd taken since the village of my childhood I had forgotten my father's knowledge." Years along the road the son revisits his past and is hit with the realization and regret that he missed the opportunity to utilize his time with his father. So many grow up not realizing what they have until they have lost it. In this case a relationship between father and son is what was lost, and this story does a good job of revealing the sad truth behind taking for granted the people we have closest to us.
Growing up is an inevitable part of life, but does growing apart from your family also have to be apart of that process? Carrier's story of father and son suggests that the change in relationship overtime is too big a feat to stay connected, this specific story is of a father that does not understand the unavoidable change and therefore cuts off his relationship once he feels his son drifting. It should be drawn from this story that even though one might not be as reliant on their parents overtime everything they do do for us is still held in very high regard and is just as useful as the help they provided when we were two. The altering in relationships created by time is simply seen in the type of support we provide each other, not in the amount that we must depend on that support.
Related Topics