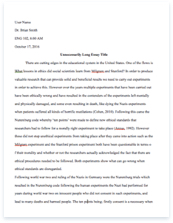 The whole doc is available only for registered users
A limited time offer! Get a custom sample essay written according to your requirements urgent 3h delivery guaranteed
Order Now
Markets are ever evolving and keep getting competitive day by day, and the BFSI sector is no exception. With SBI being the current market leader, the challenges are more profound for them to retain their foothold. The entry of private players like ICICI, HDFC, and UTI added to the existing challenges faced by SBI. Private players have increased competition by offering attractive schemes and convenience, in sync with customers' demand. With a boom in the IT and Telecom industry , using the messaging service as a means of communication would be highly cost effective and have a massive reach . Hence it is highly imperative to align with the market trend and meet customer expectations, in order to consolidate market share as well as expand customer base.
SBI, being an extremely large organisation, undertook massive re organisation efforts to revamp the organisational structure. Through its various internal campaigns like behavioural training for employees, inside out feedback etc SBI has strived to be on par with its competitors. By investing in IT infrastructure, improving infrastructure facilities and diversifying into potential markets like mutual funds, international banking, and non-banking services and so on, SBI has kept pace with the market developments. SBI today stands as market leader in terms of market capitalization and market share. A customer's prime requirement would be to get a quick and easy solution for their problems and have a hassle free banking services. The prime concern for huge public sector banks, including SBI, is to cater to this highly demanding need of customers. SBI's low cost initiative, SMS Unhappy, was launched to meet.
The project, piloted in Hyderabad, was a fully automated one and was a departure from call centre based tradition. By employing experienced banking professionals, modern telecommunication systems, and having put in place a systematic process flow, SBI succeeded in providing personalised and professional responses to customers .The initiative, a well publicised one, greatly influenced customer perception. The project was a huge success and SBI was ranked No 1 in Customer Satisfaction by a leading daily. Having successfully implemented the project in Andhra Pradesh, covering 1100 branches involving 14 million customers, a question arises whether this model would succeed if implemented on a national scale, covering 12500 odd branches with a target base of 150 million customers.
Expansion of telecom sector and the rapidly growing young market segment in India, who are the prime users of mobile and retail banking, necessitate the urgent need to embrace the market trend and go ahead with the expansion of SMS Unhappy project. SBI with its brand image and credibility can consolidate its market position. Real time feedback, reliable appraisal system and a transparent mechanism are some of the benefits which SBI stands to get from the project. The pilot project's roaring success adds value to the argument presented above.
But on the flip side, keeping the big picture in mind, SBI would need to augment its IT infrastructure and human resource pool to meet the demand. Unpredictable traffic of complaints, operational challenges, recruiting trained personnel are some of the factors that need to be taken into consideration. To overcome demographic and language differences would also be a challenge. SBI would need to be on the constant lookout for various strategies adopted by its competitors, so that it can adapt accordingly and if needed fine tune its strategy for SMS Unhappy.
The primary question before SBI is whether it is worth investing in the expansion of the project SMS Unhappy, considering the various risk factors involved. Would the investment add value and will the impact be measurable? Will the cost invested per customer have a return on investment? Ultimately the man purpose of providing quality service is not for the sake of providing it, but to reap tangible and intangible profits. We propose that there should be phased deployment of the projects in other states. The initial phase can have coverage in states, spread out across the country, where the target audience is young and it is easy to set up the infrastructure. In this way the success of the pilot project will be further validated. Also it will be more prudent to look out for possible out sourcing in the field of back end IT support, and other infrastructure developments. The operating cost might go up because of this, but in case the project doesn't get the required response, the losses will be minimal. We can always expand in future, if the project replicates the success, and make up for the expenses.
When we talk about large scale deployment of the project, we must also bring in customer accountability to counter any misuse of the system and filter unnecessary queries. What can be done is to impose a limit on the number of complaints that a customer can register per month. A form of preferential customer service where the high priority clients' queries are attended to post-haste would also be a good idea. In order to better facilitate the expansion of the 'SBI Unhappy' scheme, a dedicated team of retired bankers can be recruited to handle all possible concerns that might be raised. They would be having prior experience with customer-related issues, and would be able to handle things ably.
SBI could also explore the option of tie-up with service provider, who has a pan India presence. This might help in raising the much needed capital for the expansion. The focus should be on innovation in services offerings and sustainability. This would ensure that SBI is able to withstand the changing aspects like customer demand, perceptions, technology etc.
Related Topics