Saturn: A different kind of a car company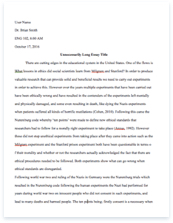 The whole doc is available only for registered users
A limited time offer! Get a custom sample essay written according to your requirements urgent 3h delivery guaranteed
Order Now
1. What is Saturn's strategy?
* Improvement in the Labor-Management Partnership. Changing the established relationship between GM and its unions
* Clear definition and articulation of company's mission and values. Challenge to the established norms of customer service. Making sure that every employee is aware of his goals and the ultimate purpose
* Improvements in design and manufacturing process. Most GM cars were criticized for obsolete designs and engines. Saturn wanted to change that perception by making frequent incremental improvements and designing the cars with advanced engine components and features as well as offering generous levels of standard equipment
* Increased emphasis on customer's service by building the positive brand awareness – 'selling the company with the car', identifying closely with the customer and treating him/her on a personal level. Enhancing the buying experience by offering 'no haggle' policy and friendly service
* Establishment of unique Retailer Relationship; only those franchises that demonstrated high levels of customer service were granted the right to sell Saturn
2. What resources and capabilities does Saturn possess?
* Access to vast resource of General Motors, its parent. Advantageous financing terms, ability to rise capital, use of GM's managerial talent
* Favorable supplier relationships. Close physical proximity and unique connection with suppliers of necessary parts
* Close ties to autoworkers union. Ready access to skilled labor previously displaced due to layoffs
* Joint GM venture with Toyota has taught valuable skills applicable to Saturn
3. How does Saturn's strategy exploit its resources and capabilities?
Saturn was able to obtain enough resources to be able to start with a 'clean sheet'. It was given enough flexibility to change well-established American auto manufacturing mode of operation. Since it had virtually unlimited access to both experienced management and labor, it was able to exploit it to the company's advantage; it has built the unheard of before partnership across an entire organization. The most important decision the management had made is not to follow the American way of designing cars, but rather adopting the superior Japanese experience. That gave them the significant technological advantage over other American manufacturers while at the same time having a price advantage over Japanese companies due to the favorable exchange rate. Having established an independent brand name, Saturn had tried to emphasize a new approach in the customer service and a new way of doing business, which was unique to Saturn. Saturn had also built strong relationship with its dealers, which were carefully selected based on excellent customer service. Its relationship with suppliers was also unusual; most big parts were manufactured in-house to reduce costs and to build the expertise, only relatively minor accessories were supplied by the outside firms.
4. What strategic problems could Saturn encounter in the future?
Saturn's success will not go unnoticed by other domestic car manufacturers. They will definitely try to duplicate its design philosophy. Both Ford and Chrysler have adequate resources and experience of coming out with fresh and popular products when they are pushed to the wall. In addition, the Japanese are building the manufacturing plans in the U.S. in order to smooth out the fluctuations in the exchange rate. Japanese plants are non-union and their employee's wages and benefits can be lower. Additionally, Japanese still enjoy the perception of superior quality and value.
Saturn models, although at that time exceeding other domestic cars in terms of technology and equipment, were nevertheless lacking a variety. The incremental changes cannot substitute for a new and fresh look. Not too many car companies besides Toyota have been able to successfully sell unexcitingly looking cars.
5. What can General Motors learn from Saturn?
The biggest, most important and obvious lesson GM can learn is that if you build technologically advanced, safe, and fairly priced cars, people will want to buy them. GM, stuck for the long time in the mentality of 1950s and 1960s when 'what was good for GM was good for America' had finally been left with little alternative but to accept the new ways of doing business. As the biggest car company in the world, it certainly had all the resource in its disposable for remarkable turnaround. The problem has been with the management and the unions who were used to the old ways and were unwilling to change.
Adopting the Saturn model where the goal was to learn and to embrace new ways in designing and manufacturing cars as well as forming a new relationship between the management and the unions would benefit the whole company. GM's strategy should be trying to build the exciting lineup of cars across multiple market segments. This would assure that the lower profit margins obtained from the sale of the lower-priced cars are recovered on the sale of the luxury automobiles; this could also help to move the customer across the multiple car models as his or her income raises.
Related Topics