Saturday Climbing Argumentative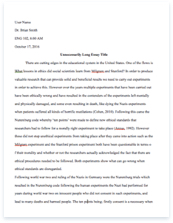 The whole doc is available only for registered users
A limited time offer! Get a custom sample essay written according to your requirements urgent 3h delivery guaranteed
Order Now
"Relationships require faith and trust. Discuss this statement as it applies to life in general. Refer to Barry and Moira's particular relationship in order to enhance your explanations."
Answer:
At the beginning of the book we read about a relationship between father and daughter that is full of conflict and a lack of trust is involved in their relationship. At a point Barry talks about himself not being sure if Moira smokes marijuana and doesn't ask her because if he was wrong "she would never forgive him for being unjust". Trust is a path that leads to a variety of emotions, good or bad. My life constitutes of many words that can bring me to trust someone or dislike them because of their degree of ignorance towards my surroundings or me. Which is why, when I choose my relationships I look at trust and faith as key factors.
When trust and faith are achieved in a relationship a feeling of freedom comes over the party that has formed the relationship. A freedom of speech with one another and a freedom to full heartedly constitute actions that express your true self and uniqueness. When you preserve your heart to another you give them the feeling of importance and power over your life, meaning that their decisions and actions will affect you. Just like when Barry paid for him and Moira to go rock climbing, even if only a limited amount of trust was involved she ended up going because of the decisions he made. Moira went, but she got upset because "he had committed her to something without her consent".
I subscribe myself to the notion that a successful relationship of faith and trust between a party of people, especially Barry and Moira, gives us a greater appeal to life in general. In the way that life is an ongoing consistency of love and the greater level of trust and faith in a relationship the stronger the love. In the end Barry and Moira are involved in a metaphor that describes Moira leading the climb and Barry "letting the rope slack so that Moira can climb but being ready to tense up and grab the rope in case she falls". This relationship shows us moral trust and we see that Barry understands that, "The caged bird proves nothing but the power of the captor".
Related Topics