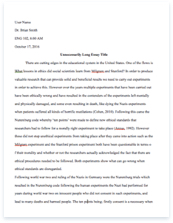 The whole doc is available only for registered users
A limited time offer! Get a custom sample essay written according to your requirements urgent 3h delivery guaranteed
Order Now
Rosewood Hotels currently has 12 iconic luxury hotels worldwide with a total of 1,513 room capacity. Each property thrives on its own name and the corporate brand name, Rosewood, has been muted to preserve the distinctiveness of each individually branded hotel. Rosewood faces competition from corporate branded giants e.g. Ritz-Carlton, Four Seasons etc who follow "canned and cookie cutter" approach of maintaining a consistency across all hotels. Rosewood's management believed that the individual property branding strategy would help them differentiate from these corporate giants. However, in the wake of fierce competition in the luxury hotel industry, CEO of Rosewood, John Scott and VP of sales and marketing, Robert Boulogne are considering incorporation of Rosewood as a brand in name of each hotel and use Rosewood as the house of brand in all of their advertising campaigns.
Rosewood brand suffers from low brand recognition while Rosewood's customers are increasingly getting attracted towards hotels with strong corporate brands as highlighted by the Strategic Marketing Solutions report in 2003. John and Robert are considering switching to corporate branding to increase brand awareness amongst Rosewood's guests and promote cross property usage to increase customer retention. In 2003, property specific loyalty is high amongst Rosewood's customers with 40% return visits, however; only 5% of them had stayed in more than one Rosewood property while corporate brands enjoy cross property usage rates of 10-15%. Pros of Corporate Branding
Following are some of the advantages of using corporate house of brands: 1.Increase cross property usage and enhance customer loyalty. 2.Position corporate brand as a status symbol for customer to counter competition 3.Provide consistent service and experience across all properties 4.Increase customer retention and customer visits
5.Increased customer lifetime value and increased revenues (discussed later) Cons of Corporate Branding
Following are disadvantages of using a house of brands:
1.Concept of "A Sense of Place" is lost with losing individual branding. 2.Loss of differentiation and uniqueness of each property.
3.Guests and management are resistant to change and cultural change would happen gradually. 4.Internal soft branding and marketing investments will consume a lot of time and money. 5.This would lead to head on competition with corporate branded hotels e.g. Ritz-Carlton, Four Seasons etc. Customer Lifetime Value
As calculated in the Exhibit, the customer lifetime value in case of new branding strategy is $456.16 which is $79.70 higher than the customer lifetime value in case of individual branding strategy i.e. $376.46. Although the marketing expenses per customer increases in the new strategy by $8.7 in the first year, this is compensated by increase in retention rate due to doubling of multi property stay guests and increase in customer retention from 1.2 to 1.3 stays per guests. Also, the retention rate increases from 16.67% to 21.67% due to increase in cross property usage. All this translates into incremental revenue of $28.64 million with additional profit of $9.166 million. Conclusion
Based on the calculations in the Exhibit and analysis provided above, Rosewood should definitely adopt the corporate branding strategy. However, the challenge in front of the management would be to maintain and leverage the current brand equity of powerhouse properties such as The Carlyle in New York and The Mansion on Turtle Creek in Dallas. My recommendation would be to still use the Rosewood brand along with these properties with Rosewood name being less prominent e.g. instead of using 'The Rosewood Mansion' as the name of the property, 'The Mansion – Rosewood Hotels Property' would associate the property with the corporate brand without discounting the association and brand equity built over the years. Moreover, Scott would also have to deal with the resistance from the management of these locations who seem to be change averse. This would require changes in the corporate culture and should be implemented in a phased manner without putting sudden undue pressure on the organisation and its current structure. Another challenge that Rosewood Hotels would face under this corporate umbrella plan, is to maintain consistency in service levels and quality across all properties that the customers of The Mansion or The Carlyle expect. Maintaining impeccable standards at all properties without losing uniqueness of each property would definitely help in increasing the cross property usage that Rosewood Hotels is hoping for.
Related Topics