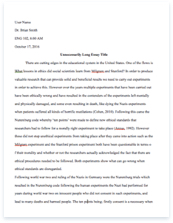 The whole doc is available only for registered users
Pages: 14
Word count: 3480
Category: Business
A limited time offer! Get a custom sample essay written according to your requirements urgent 3h delivery guaranteed
Order Now
Part I – Situational Analysis 
The Current Situation:
            Rodamas, founded as Ho Hoa Trading Company Limited in 1951, emerged as a leading business house in Indonesia. What started out as an importing company, transformed itself into a strategic partner for many Japanese and some European and American companies in Indonesia. Indonesia is a highly fragmented, diverse and large market. These are very difficult factors to counter. To add to the complexity of strategizing, it also a big market, with a population of over 240 million people, for consumer goods and consumer essentials like food, construction materials, etc. Due to various legal constraints, multinationals could not enter the country alone. So they had to depend on local entrepreneurs like the Tan's to associate with, partly to cope with the legal regulations, corruption, political complexities and licenses and partly to be able to cater to a culturally diverse market like Indonesia.
Rodamas flourished as a trustworthy partner for multinationals, partnering to enter very diverse businesses, from glass to food products to cosmetics to printing and packaging. When Rodamas entered these market segments there was little or no competition in the market, and hence it could venture out into new industries with little risk, and still enjoy market dominance, as long as it took proper care of local practices and regulations. Rodamas preferred to go with Japanese multinationals because it felt that an Asian company could cater to Indonesian needs better than Western companies.
With the Asian crisis of 1998, and the death of Suharto, the corrupt business frontiers of Indonesia opened up to a whole new world of possibilities. Multinationals could come into practically every industry with 100% ownership. Though these companies still find it difficult to operate efficiently in Indonesia, a very risky market, the lure of the great potential of the country makes these companies loath to share their expertise and brand leverage with a local partner. This tendency is bringing in new business propositions to the market for consultants and lawyers – creation of a services dominant economy. What could be solved by a local partner by talks is solved by expensive lawyers and consultants.
Rodamas is loosely organized as a business conglomerate, with loyal, long term senior management teams heading each business. But the influx of new players into the market has lead to a lot of attrition at the middle management level. There is no focus on Strategic Human Resource Management for the group. From the business perspective, Rodamas needs to develop its human resource management capabilities to compete with multinationals. But Rodamas is highly confident of its capability to recruit and develop managerial talent.
With the increase in competition, Rodamas is facing a growing challenge in many of its ventures. The challenges are many:
Existing businesses peaking out – How to expand?
Big multinationals – How many forts can Tan hold?
Smaller businesses getting irrelevant – How many can Tan afford to sell?
Political instability and corruption in Indonesia – How to mitigate risk?
Consolidate – How to optimize business mix?
Current Market Strategy:
            Rodamas is currently involved in many diverse businesses. The company has many alliances in play, which involve local production and distribution. Rodamas has always thought of its market understanding and distribution as its strength. Hence, it explores and enters strong business opportunities, in promising sectors. Though these businesses are of a varied nature, Rodamas has been able to be successful because of its above mentioned strengths.
Competitor Analysis:
            Multinationals entering Indonesia with 100% ownership are giving Rodamas a run for their money, especially in the Consumer Goods industry. In all segments, Unilever is beating Kao. This industry and Unilever are just a trend that is going to spread across other industries too. With better communication access, consumers will prefer brands which have more persistence power and global recognition. Unilever is a bigger global brand than Kao.
            In the glass industry, Asahimas has remained still, while its competitors have gained market share from a consolidation in the industry (Exhibit 6). The food industry is the only industry where Rodamas has been able to edge out competitors and gain market share (Exhibit 7).
| | | | |
| --- | --- | --- | --- |
| Business | Share of Group Profits | Key Competitors | Scenario |
| Building Material | 24% | Low number of players, sales dependent on capacity | No further scope in Indonesia |
| Food | 42% | 2 players | Dominant, no further potential in Indonesia |
| Consumer Goods | 3% | Unilever | Losing out to Unilever |
| Distribution | 15% | Other home grown business houses | Such expertise is still in demand |
| Printing | 9% | – | No scope for expansion |
(For detailed competitor analysis, see Appendix 1)
Thus, competition is edging out Rodamas from some industries, and Rodamas is successful in holding fort in some places, where it is sitting on half of the market and can not hope to grow.
SWOT Analysis:
| | |
| --- | --- |
| STRENGTHS | WEAKNESSES |
| Local market knowledge | No proprietary knowledge owned |
| Proven track record of trust & Respected | No home grown brands |
| Long term alliances | Highly diversified |
| Financial prudence – low debt | Conservative attitude |
| | |
| | |
| | |
| | |
| Buyout opportunities – 2008 crisis | Standardization defeating local tastes & knowledge |
| Divest from small businesses | Stiff competition in every business |
| Expand to other markets in Asia | Partnership model losing relevance |
| Partner with companies from emerging Asia | Long term alliances hampering expansion |
| | |
| | |
| | |
| | |
| OPPORTUNITIES | THREATS |
Summary of Situation:
            Rodamas has reached a cross roads in its long history when it must rethink the way it does business. The way the company has been expanding and growing is not sustainable anymore, with changed business, political and social environment.
            The issues that stare at Rodamas are strategic focus, globalization, sustainability, competition and removal of protectionism. The global economies are increasingly moving towards openness and compete or die attitudes. The Rodamas way of doing business is not sustainable because they are located at the lower end of the value chain, i.e. manufacturing and distribution. Global standardization means that a local partner's knowledge will not be leveraged by a multinational.
            Rodamas needs to quickly restructure itself to grow further. It has to divest some of its businesses. It has to expand into newer markets with products that are market leaders in Indonesia. It has to find new alliance partners for Indonesia.
            What Tan Jr. is attempting to do is a re-statement of the Mission. The current mission of Rodamas is to act as a hub for global players who want to enter Indonesia, by providing local knowledge and distribution. From here, the company has to move up the value chain and look at a broader base of the economy to deal with, to form an identity for itself and to move forward in growth and profits, in secure fashion.
Statement of Problem/Opportunity:
            The Indonesian market is growing and opening up to global competition. Rodamas has always been a prudent and trustworthy partner to global players who want to exploit the market. In the process of this legacy, Rodamas has lost on developing any more core competencies than the ones prevailing from the origins – local knowledge and distribution. Rodamas finds itself in a unique situation:
No scope for domestic growth where it is strong
Where there is scope of domestic growth, it is being defeated
There is no core business area for the company – there are only core competencies, that too at the lower end of the value chain
"Rodamas is at a cross roads where it has to redesign its strategies to suit the changed environment and the new reality of this century" 
Rodamas has to re-state its Mission. Rodamas has to decide on its core business areas. Rodamas has to take major decisions to hive off its not so lucrative, smaller businesses. Rodamas has to decide on how it is going to expand within Indonesia and outside. Rodamas has to decide how it is going to move up the value chain.
III.      Identification of Solutions/Strategy Alternatives
Strategic Alternative 1: Come Out, Consolidate
Exit all businesses that contribute less than certain proportion of profits.
Strategic Alternative 2: Globalize & Specialize
Start feasibility of going global – with existing partners or by strategic buys in other emerging markets. Or specialize in one core business and expand globally.
Strategic Alternative 3: Buy Out & Build Up
Buy local companies with technologies and build up knowledge base. Become a proper brand and product developer.
Criteria
Strategic Alternative 1: Come Out, Consolidate
Exit all businesses that contribute less than 10% of profits. These businesses are Printing & Packaging and Consumer Products.
Strategic Alternative 2: Globalize & Specialize
Rodamas must be able to find the managerial band-width to be able to embark on this. The specialization could be a business that yields good margins, is sustainable and scalable.
Strategic Alternative 3: Buy Out & Build Up
Buy out technology and proprietary knowledge from the core area chosen. Success lies in ability to build a brand in Indonesia and abroad. This could violate existing alliances.
Analysis of Strategy
Strategic Alternative 1: Come Out, Consolidate
            The businesses identified for focus are Printing & Packaging and Consumer Products. In the Printing & Packaging industry, Rodamas supplies in Indonesia and 20 other countries. But the nature of the industry is such that margins tend to be low, and there is no commitment on the client to continue with the vendor. The game here is always pricing, and hence, Rodamas can not bring in any value addition other than low pricing and high volumes. This is the reason why this business contributes only 9% of profits, even when it supplies about 30% of packaging needs of Unilever.
            Consumer Products is an industry where Rodamas operates with the Kao brand from Japan. Even though there is an increase in revenue between 2002 and 2007 (Exhibit 8), the company is losing market share significantly in many of its product ranges (Exhibits 3, 4 & 5). This means that the market is expanding, and Unilever is making the most of this scenario. The major competitor in this business is Unilever, the global giant. With its global brands, better branding, Unilever is making steep inroads into the market. The margins in this business are again low, with significant volumes required to justify presence in the market. Distribution is a labor and investment intensive business in a market like Indonesia with a large geographic area and diverse culture, but Rodamas has already invested in this infrastructure. So instead of competing with Unilever with Kao alone, Rodamas can utilize its channel to distribute other consumer brands, thus utilize its channel strength to compete effectively with Unilever. This model could be scalable if other Consumer Goods partners can be taken into the fold, but the prospects for medium scale players to succeed in Indonesia are also weak.
Strategic Alternative 2: Globalize & Specialize
            One viable strategic move by Rodamas could be expansion into global markets. Indonesia is considered to be a risky market, with political and economic instability still not completely out of play. Rodamas, like many other Indonesian companies has to globalize to mitigate this risk and to grow in lines where it is doing well now, like MSG, on a global scale. The options would be to look at expanding into India, China, Nepal and the SAARC nations in the MSG product lines of Sasa and Ajinamoto, where these products may yet be unavailable and there could be a huge scope for the foods business for Rodamas.
            Rodamas also has to specialize in one or two businesses, where most of its revenues must come from in the long term. The existing businesses that offer significant scope for this is the Foods business, where it enjoys a good dominant position in the market and the building materials business, with a large installed capacity in glass and a dominant industry position. Both these businesses are scalable, replicable and have a wide scope in emerging Asian markets. MSG, as stated above can be easily taken to other emerging Asian countries. Glass can be exported till capacity exhaustion to Asian countries. Asahi again in a multinational company and Rodamas can replicate its Indonesian operations in other countries.
Strategic Alternative 3: Buy Out & Build Up
            Rodamas is handicapped since it does not own proprietary knowledge and is also engaged in alliances which can not be broken. So the option of coming out of a partnership and continuing is out of the question for an ethical businessman like Tan. He has to look at buying out smaller businesses with have such technology and knowledge and then expanding into other businesses. One of the industries to enter could be IT outsourcing, where emerging countries like India and China have succeeded. Another option could be to enter the real-estate business, even though the competition is heavy, Tan with his connections and business acumen could be relatively successful in this venture. The build and rent model may not be very lucrative right now, but he can start by investing in real estate and building later on.
            The impending world economy crisis could be the ideal back drop for enabling this strategy to be worked on. Real estate and also whole businesses will be available at a moderate to low price, and Rodamas is well placed in the financial strength aspect.
            The major challenge in this strategy will be to acquire managerial talent to diversify. Rodamas' existing long term managers may not be fully equipped to handle such different businesses. So Tan has to look at bringing in a senior management team to work at the strategic and operational levels.
Summary of Strategic Options: 
Rodamas has to do the following:
Exit small and low contribution businesses
Go global with its stronger businesses
Specialize in Food and Building Materials businesses where most of the revenue will come from in the long term
Acquire technology companies and slowly start building own products and brands in Indonesia
Expand to newer businesses like KPO, real estate, etc. Relatively young businesses in the world and which offer significant growth potential
Recommendations: 
            Rodamas has to exit the Printing and Packaging business as this is a low margin high volume game, plus it is a low value giver for the group than Distribution or Foods businesses. This could bring down the profits of the company by 9%, but it brings in capital for expansion into the strategic thrust areas. Rodamas can afford to invest in newer places without risking its hard earned cash reserves.
            Rodamas needs to get into fresh alliances in the Consumer Products segment, to leverage its distribution strength. It needs to seriously renegotiate and bring some life into its Kao brand. The parent has to become aggressive for Rodamas to be able to fight Unilever. Taking in smaller brands on board could utilize Rodamas' distribution reach and strength, but such a move could further increase turnover and not increase margins and contribution to the group profits. Rodamas has to look at the most intelligent way of dealing with this business. It is engaged in long term alliances with its foreign partners, who may not agree to Rodamas exiting the business. Rodamas has to, for the medium term, continue with this business as best as it can, till a new scenario affords a different line of action.
            Rodamas has to expand to other Asian countries with its Foods – MSG and Building Material – Asahimas businesses. These are two strategic businesses for the company and full focus has to given to expanding these businesses which have peaked out in Indonesia. This peaking out is good in a sense that Rodamas can now spread its presence in other countries and at the same time hold its market share and profits from its domestic operations. For the MSG segment, the ideal target markets are the other Asian countries. For the Asahimas, there is a huge demand in emerging Asian emerging economies for building materials and allied services.
            Rodamas has to enter into service businesses. As the economy grows, there is high demand for services and contribution of services to GDP increase. Rodamas has to leverage on the booming Indonesian economy to enter into real estate – managed properties. This business has many benefits – assured rental income, high demand for space and underlying property value keeps appreciating. Hence, even though this industry is cluttered with many players, Tan has to utilize his business acumen and skills and his connections to make this business workable for Rodamas. The company has to acquire managerial talent to be able to enter this business. The downside to this business is the tax norms in Indonesia today. It is risky to bank on regulatory changes which hold a key to profitability and sustenance. It could go anyway. But Rodamas could look at entering other service businesses, like consulting and KPO. The service industry is highly dependent on Government regulations and political stability. This is a risk in Indonesia.
            Rodamas has to put in a global senior management team, comprising of people with global experience, to take its plans of global expansion to the drawing table. This management group has to work at the operational level too, heading out to manage the new businesses of Rodamas. This group will have to decide where all to expand and what is the route the company is going to take to embark on this expansion. A new Mission statement which is broader based and in line with Tan Jr.'s vision of today and the future has to be drafted. This group has to decide on where and how the company must be placed in 5, 10 and 20 years. Tan has to engage experts to show him options. This management team could cost Tan some investment, with returns not significantly visible in the immediate future. Alternatively, he could engage a consultant to do the same for him.
It needs a Strategic and Group HR Department. As the businesses are shut down or bought new, the focus on Human Resources must be increased. Rodamas has to adopt the HR practices of multinationals in Indonesia and also look at best practices in this function. This alone will stop attrition at the lower and middle levels of management. In this age of intense competition and high speed communication, HR operations are very important to make employees feel secure and cared for.
In the medium term of 5 years, Rodamas should have 60% of its profits coming from two businesses, including expansion into emerging markets. The two businesses are Foods – MSG and Asahimas. The other 40% must be consisting of 3 businesses, including 1 Service business. Its own R&D division must be operational under a central command to develop new products for its various businesses. This has been lacking in Rodamas, because of which it is a marginal player in the market, despite its experience, size and trustworthiness. This R&D Company will also render services to other domestic companies in the Indonesian market. See Appendix 2. In 10-15 years service revenue has to exceed product revenue. In the long run, Rodamas' service portfolio has to complement its product portfolio and Rodamas must go in for Corporate Branding of itself to be better known in the market. It need not maintain a low profile anymore, as per the environmental conditions of today.
Without the focus on core business areas, it will be detrimental to the company to be spreading its resources on expansion into unrelated businesses. Diversification will have to internal to a particular industry, for example, within foods into spices and within Asahimas into automotive glass.
Appendix 1: Competitor and Environment Analysis 
| | | | | |
| --- | --- | --- | --- | --- |
| Business | Share of Group Profits | Key Competitors | Scenario | Remarks |
| Building Material | 24% | Low number of players, sales dependent on capacity | No further scope in Indonesia | Has to go abroad, else there is no scope, Margins on the decline |
| Food | 42% | 2 players | Dominant, no further potential in Indonesia | Has to go abroad, else there is no scope. Sitting on 60% market share. Difficult to hold and grow further |
| Consumer Goods | 3% | Unilever | Losing out to Unilever | Global brands. Deep pockets. Aggressive promos. |
| Distribution | 15% | Other home grown business houses | Such expertise is still in demand | Has to hold on to this business |
| Printing | 9% | – | No scope for expansion | Low value business. No value addition. Price and volume game |
Related Topics