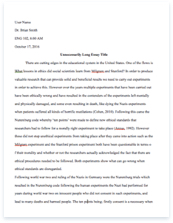 The whole doc is available only for registered users
Pages: 6
Word count: 1325
Category: Surgery
A limited time offer! Get a custom sample essay written according to your requirements urgent 3h delivery guaranteed
Order Now
Robotic surgery is the latest development that uses robots and computer aided apparatus to aid in normal surgical procedures. It is a new technology and mostly used in well-developed countries. With robotic surgery a single surgeon is able not only to perform multiple surgeries but also do his/her work from any part of the world (McConnell, Schneeberger & Michler, 2003). Robotic surgery is a type of procedure that is similar to laparoscopic surgery. It also can be performed through smaller surgical cuts than traditional open surgery. There are small precise movements that are possible with this type of surgery. It gives some advantages over standard endoscopic techniques. Sometimes robotic-assisted laparoscopy can allow a surgeon to perform a less-invasive procedure that was once only possible with more invasive open surgery. Once it is placed in the abdomen, a robotic arm is easier for the surgeon to use than the instruments in endoscopic surgery. The robot reduces the surgeon's movements.
The robot assistance reduces some of the hand tremors and movements that might otherwise make the surgery less precise. Robotic instruments can access hard-to-reach areas of your body more easily through smaller incisions compared to traditional open and laparoscopic surgery. This procedure is done under general anesthesia where you are asleep and pain free. The surgeon sits at a computer station nearby and directs the movements of a robot. Small instruments are attached to the robot's arms. Under the surgeon's direction, the robot matches the doctor's hand movements to perform the procedure using the tiny instruments. A thin tube with a camera attached to the end of it called an endoscope, allows the surgeon to view highly magnified three-dimensional images of your body on a monitor in real time.
I.What is Robotic Surgery? A.Robotic Surgery, computer-assisted surgery, and robotically assisted surgery are terms for technological developments that use robotic systems to aid in surgical procedures. B.Robotically assisted surgery was developed to overcome both the limitations of minimally invasive surgery or to enhance the capabilities of surgeons performing open surgery. II.History of Robotic Surgery
A.In 1985 a robot, the PUMA 560 was used to place a needle for a brain biopsy using CT guidance. B.In 1988, the PROBOT, developed at Imperial College London, was used to perform prostatic surgery. C.In 1992 to mill out precise fittings in the femur for hip replacement. III.Associated Science with Robotic Surgery
A.Robots are or will assist urologists with transurethral resection of the prostate, percutaneous renal access, laparoscopy, and brachytherapy. B.The goals of the robots are to facilitate and improve the techniques and procedures of urological surgery. IV.Political Point of View of Robotic Surgery
A.Communication and engagement
B.Regulation and governance
C.Ethical considerations
D.Looking for applications
E.The wider landscape
V.Legal Influences of Robotic Surgery
A.Legal aspects are likely to pose obstacles to the developments
B.Promotional materials overestimate the benefits of Robotic Surgery C.Should a surgeon be held liable for errors related
While surgical robotics will have an important impact on surgical practice, it presents challenges are so much in the monarchy of Political and legal laws as of medicine and health care.
VI.Economical considerations for the use of robotic surgery A.Brief economic definition/overview.
1.The use of scarce resources to do more.
B.The economics of robotic surgery.
1.The goal: "Keeping patients 'whole' and fully functional after surgery"
while reducing complications and costs.
VII.The costs of robotic surgery equipment
A.Material investment.
B.Training investment.
C.Higher cost per surgery.
D.Annual cost of equipment maintenance.
E.New and unproven technology.
VIII.The benefits of robotic surgery
A.Smaller incision = less physical damage from surgery.
B.Heart surgery via small incision vs. opening the chest.
C.Shorter recovery time = less days in hospital bed and less cost. D.Reduces risk of complications by 20 percent or more from traditional surgery. E.Newer technology provides better operating precision and 3D camera view to surgeon, allowing better and more precise surgery to patient. IX.Economic conclusions of robotic surgery
X.Description of the Technology
A.Science that drove the technology
The science that drove the development of this new technology is the latest development in artificial intelligence, Internet and computer science (Lee, 2009). B.Applications of the technology Robotic surgery is gaining a wide acceptance in the medical fraternity in the recent past. This is because it has proved to be effective, efficient, reliable and above all accurate. This technology has found numerous applications in general surgery, neurosurgery, gynecology, radio surgery, urology, pediatrics, cardiothoracic, orthopedics, vascular surgery among many others. In fact it is applicable virtually in all surgery fields. XI.History of the Technology
A.A brief timeline
The development of robotic surgery can be traced back to 1997 in Cleveland when it was used to reconnect fallopian tubes. This enlisted a lot of interest from scientists' world over who began working towards fully realization of this new technology. This continued till late 2010 when a true robot performed the first operation at Ljubljana University medical center. (McConnell, Schneeberger & Michler, 2003). B.An analysis of social factors that drove the technology
The major social factors that drove development of robotic surgery was to minimize invasive surgery, enhance surgeon's capabilities, and need to technologically advance. Using this technology, the surgeon uses a computer PR telemanipulator to move the instruments. By this the surgeon is able to perform minimal invasive surgery. A telemanipulator is an instrument that allows the surgeon to remotely manipulate the hands of the robot to perform the surgery instead of using his physical hands (Ahmed et al, 2009). XII.Technology and the environment
A.Technological innovations specifically aimed at reducing pollution-from cleaner manufacturing processes to flue gas scrubbers to catalytic converters-now figure prominently in mitigating some of the growing pains of an increasingly technological world 1.Energy- All the world's economies continue to face big challenges in using energy-the lifeblood of the industrial age-while maintaining environmental quality. Although U.S. energy efficiency is much greater than ever before, growth in the economy has assured rising energy consumption 2.Climate- When energy is used, there is an effect on the climate as well. Local generation by smaller plants can not only reduce transmission losses, but also improve air quality since they can be fueled by hydrogen and natural gas-much cleaner than coal on a per kilowatt hour basis. 3.Waste- Naturally occurring microorganisms have long been used to break down human, agricultural, industrial, and municipal organic wastes. Now, genetically engineered organisms are being used to treat not only industrial effluent, but also wastewater, contaminated soil, and petroleum spills. A.Morals and Ethics – Basic definitions
B.Moral: what is known to be right or wrong.
C.Ethical: doing right according to professional standards. D.Robotic surgery is the use of robotics by a surgeon to minimize more invasive procedures. XIII.Moral and Ethical Implications of robotic surgery
A.Risks and benefits associated with robotic surgery.
1.Statistics of successful surgeries vs. malpractice.
2.Long term success
B.Surgeons training and experience with the technology associated with robotic surgery. 1.Amount of training a surgeon needs in order to be considered adequate in robotics C.Ethical and moral stand points
1.Surgical code of ethics and scopes of practice
2.Pros and cons of robotics
In a society where we are relying more and more on technology, it is no surprise that we have opted for a better, less invasive way of performing surgeries. The use of robotics has become increasingly more popular. Is it though the right way the go?
Reference:
Ahmed, K., Khan, MS., Vats, A., Nagpal, K., Priest, O., Patel, V., Vecht, JA. & Ashrafian, H., (2009). Current status of robotic assisted pelvic surgery and future developments. Int J Surg. 7:431–44. Austin, D & Macauley, M (2012). "Cutting Through Environmental Issues: Technology as a double-edged sword" Retrieved from http://www.brookings.edu/articles/2001/winter_environment_and.aspx Kwoh, Y. S., Hou, J., Jonckheere, E. A. and Hayall, S. A (2005). 'Robot with improved absolute positioning accuracy for CT guided stereotactic brain surgery'. IEEE Trans. Biomed. Engng, February. Lee, DI. (Apr 2009). "Robotic prostatectomy: what we have learned and where we are going." Yonsei Med J 50 (2): 177–81. McConnell, PI; Schneeberger, EW; Michler, RE (2003). "History and development of robotic cardiac surgery". Problems in General Surgery 20 (2): 20–30.
Related Topics