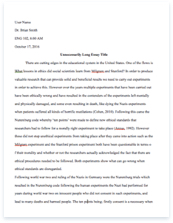 The whole doc is available only for registered users
Pages: 4
Word count: 831
Category: Business
A limited time offer! Get a custom sample essay written according to your requirements urgent 3h delivery guaranteed
Order Now
Revitalizing Dell
1. Why, historically, was Dell so profitable compared to its rivals? Come to class prepared to present and discuss your ICA analysis of the profitable period in Dell's history. What factors created this pattern of forces?
Since his days at UT Austin, Michael Dell and his company have historically built computers that were designed specifically for the needs of the customer. Dell would optimize, upgrade, and otherwise customize the PC's he sold which later served as a foundation for his company.
Dell's profitability and success was largely due to their "Direct Model" which streamlined the process of PC manufacturing and distribution tailored specifically to end consumers. While Dell's competitors often focused on selling retail products for the masses, Dell made custom order PC's for large customers such as big businesses, government, and education institutions. The entire production process at Dell was performed in a matter of hours and by 2003, over 50,000 computers were manufactured a day. More uniquely perhaps, they only carried four days worth of inventory while most of their competitors took between 20 and 30 days to perform the same task. Their operations were so large that their Texas-based manufacturing center had the capacity to produce over 1,000 customized computers every hour, while only having seven hours worth of inventory. Furthermore, Dell had a consolidated supply chain, which minimized their days in inventory. For instance, monitors from Sony would be shipped and packaged to the customers the same time that their Dell computer would arrive. This streamlined production process of the direct model allowed Dell to be profitable by lowering inventory costs, increasing delivery times, and fitting specific customer needs, all of which helped increase their profits.
ICA Analysis
Buyers
Positive. Customers have limited bargaining power. High need for computers. Dell and its competitors were making good profits. Suppliers Negative. High tech components make up the majority of the cost for building PC's. $450 out of $750 of the total production costs were allocated to high tech components. Suppliers had a lot of bargaining power. Substitutes
Negative. Many options for computers. Many substitutes. Apple, IBM, HP, Compaq New Entrants
Positive. Although there was a significant number of competitors, not everyone could open up the facilities required to produce PC's. This isn't a lemonade stand. Took millions of dollars to create the infrastructure and plants required to build computers. Rivals
Negative. Intense rivalry.
Not an attractive industry overall. Positive-2, Negative-3.
2. What happened in the mid-2000s to change things? Come to class prepared to present and discuss your ICA analysis of Dell in the mid 2000s and explain why the pattern of forces changed?
Though the 1990's had been very kind to Dell as they topped the charts in almost every aspect of the industry, by mid 2000's things had taken quite a turn for the company. In the mid 2000's Dell had cut prices in hops of gaining market share. In 2001, Dell moves its service centers to India, which resulted in much scrutiny by the public. In 2004, this decision was reversed and brought back its business support center to the United States.
In 2004 Michael Dell stepped down as CEO of the company to leave Kevin Rollins, previous Bain consultant and the COO at the time, to serve at the helm of Dell. Though he only left for a short three years, Dell went through difficult times and slow growth during this period of time before Michael Dell's return as CEO. That same year Dell faced a number of tribulations including an accounting scandal as well as losing its spot at the top of the consumer ratings to Apple, as exemplified in exhibit 11.
3. What can Michael Dell do at the time of the case to improve profitability for Dell? Come prepared to discuss what actions Michael Dell needs to take that might change the pattern of forces resulting in the mid 2000s problems.
What he DID do:
-Bought Perot for several billion dollars. Software and services company. -Running two lines of business: original direct model for custom PC's AND also new line of business selling generic computers to large retailers, ex: WalMart. -Established the two as separate entities of business so as to affirm loyalty to direct model recipients (businesses)
4. How well has Dell been doing since the case? You can follow the links provided in Bb to help answer this question. How do the actions that Dell has taken since the time of the case change any of the patterns associated with the downturn in profits experienced during the 2000s?
Current Global PC Market Share Breakdown
Numerous Acquisitions during the 2000s
2006 Alienware
2008 Equal Logic
2009 Perot
He acquired business provided Dell with applications development, systems integration, and strategic consulting services through its operations in the U.S. and 10 other countries. In addition, the acquisition of Perot brought a variety of business process outsourcing services, including claims processing and call center operations.
Related Topics