Retail Strategy of Adidas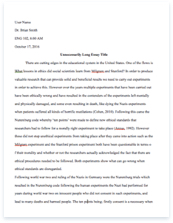 The whole doc is available only for registered users
A limited time offer! Get a custom sample essay written according to your requirements urgent 3h delivery guaranteed
Order Now
* Adolf("Adi") Dassler("Das") started to produce his own sports shoes in his mother's wash kitchen after his return from World War I. * In 1924, his brother Rudolf (Rudi) Dassler joined the business. * In 1948 they split with Rudi forming Puma, and Adi forming adidas. * The company formally registered as adidas AG (with lower case lettering) on 18 August 1949. Indian Operation:
* Agreement with Bata in 1989
* Estibleshment of Adidas India Marketing Pvt. Ltd. In 1996. * In 1998 Adidas Pulled a masterstrock as Sachin Tendulkar as Brand Ambassador. * In 2004 Adidas launched its cheapest ever shoes in India. * Which increased sales by 30%
Products For: Running, Tennis, Golf, Cricket, Basketbal, Rugby, Gymnastics, Baseball, Hockey, Accessories, Football Retail Store Development:
At December 31, 2011, the adidas Group Retail segment operated 2,401 stores. This represents a net increase of 131 or 6% versus the prior year-end level of 2,270. Of the total number of stores, 1,804 were adidas and 597 Reebok branded (December 31, 2010: 1,712 adidas stores, 558 Reebok stores). During 2011, the Group opened 323 new stores, 192 stores were closed and 151 stores were remodelled.
Indian Market: Sportswear retail market in India is approx 2500 cr. of which 45% is the sports apparel market and 55% is the sports footwear market.The anticipated growth rate is 13%. Footwear Retail Industry is worth .178 lakh Cr. in India of which share of organised retail is 66.2%. The estimated growth rate is from 15-17%. It is 0.9% of the total retail m arket and 9.3% of the organised retail market.
SWOT Analysis:
* Strengths:
* High brand value
* World's No.1 shoemaker
* Sells products in over 180 different countries
* The company has a very diversified product portfolio ranging from sports shoes, equipments to clothing and accessories * Strong and innovative marketing
* Weakness:
* The products can sometimes be costly due to innovative technology or production method * Stiff competition and similar big brands means customers have high brand switching
* Opportunities:
* The company can venture into making more stylish designs and cuts * Tie-up with emerging sports teams/clubs/players internationally * Web booking or E-commerce service can help them to cater more customers
* Threats:
* Fakery of Adidas products are very common as the original products are very expensive and not easily affordable. * Competition from other sports brands like nike, puma, fila, etc. Recommendation and Suggestion:
* Reduce the price to attract new customer. Existing customer are happy with brand and quality. So it will be easy to retain existing customer. In order to capture large share they must attract new customers. Reebok is already facing difficulties to sell products in India because Indian economy directly affected sales of Reebok. So it is imp to attract new customers.
* Improve quality of products. Adidas is not having great quality to compete with Nike who is primary competitor. Quality helps to astonish customer. And to retain existing customer is easy as compared to attract new customers. As research indicates 15% of efforts and resources will waste to retain old customers, whereas 85% will waste to attract new ones.
* Increase product line. line extension can reinvigorate a product line, bringing it back into the public awareness by drawing new customers and higher profits. It is important to tap into new markets.
* Innovation product for Reebok. As sales are decreasing they need to make an innovative product that will attract customer. Customers are not happy with existing products and unstable market in India pulling down the sale of Reebok.
* Relaunch the Reebok: In backup plan or on last move Reebok should be relaunched. Relaunching brand will help to increase in sales and to reposition their brand in consumers mind.
Related Topics