A Response to Love Ghost and Nose Hair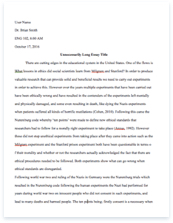 The whole doc is available only for registered users
Pages: 6
Word count: 1437
Category: Love
A limited time offer! Get a custom sample essay written according to your requirements urgent 3h delivery guaranteed
Order Now
1. This novel by Steven Herrick called "Love Ghost & Nose Hair" is quite an awkward title in my opinion. This properly wouldn't even be a title that I would use. I didn't really like the fact that they keep mentioning nose hair so frequency, because it didn't really have much of a relation to love. It just seems like the author just needed to mention something completely weird. Even through the use of that topic was quite interesting at times, as a teenager; I'm not obsessed with my nose hair. Love ghost would've properly been a suitable title by itself. That part suited the main storyline and there was love and the ghost. I found that the topic about nose hair really seems to be a side topic and is quite unimportant throughout the story.
2. The book had five different main sections with smaller chapters which were poems that were one or two pages long. Different types of events happen in each chapter, such as the incident about Jack's mother having cancer. Since that each chapter was two pages long or even half a page, I really found that the sections help me to know what was going on throughout the story. With the sections, I found that the storyline was too predictable at times, spoiling upcoming events in the story. Overall, the sections were not necessary. Without the sections, predicting upcoming events in the story would be very difficult, and I like the story to be surprising and unpredictable.
3. Overall, I found that there were four different voices. They were Jack, Annabel, Desiree and Jack's father. Jack's mother didn't have a voice in any of the poems. Many events happen throughout the anthology for every character. Obviously, most of the poems were written by Jack, since he is the main character. With him writing most of these poems, I was able to know more about him, such as his feeling and his crazy obsession with nose hair. I found that Jack's poems had greater detail, making me like his poems the most. I could visualise what it would be like to be Jack. His poems had love, strange obsession (nose hair) and of course, the ghost. Other poems didn't have a big part in the entire anthology, since that there weren't many and that I didn't really get to know other characters as much as I could with Jack.
4. The first section of the anthology is 'My Family', which was the introduction of the novel. The poem in this section that really appealed to me was 'My Family (The Dream One).' This is the family that Jack dreams about. There's isn't anything wrong about his real family, but everyone dreams about having something better then they already have. I found that the poem flowed well and had a sense of rhythm to it.
The next section is called, 'There's a ghost in the House.' Mu favourite poem in this section would have to be 'Cancer.' It's quite an effective poem that shows what the doctors say about Jack's mother having cancer, but Jack has a point of view that shows what is really going to happen. This poem shows that you can't trust anyone about what they say. In seems like Jack was thinking realistically about what will happen next.
'The Wild Orchard' is the third section of the book. This section is mainly about Jack's love life. I choose a simple poem that is quite short. It really does show how Jack feels about Annabel, his girlfriend. The first paragraph show why Jack likes her and the second paragraph simply shows how and what he feels about her.
The next section of the book is called 'Making a Living'. In this section, I could tell how Jack's dad must've felt in 'The Earthquake'. In this poem, an earthquake occurs and Jack's dad is the only one frighten. The reason why he was scared is because the ghost didn't come to comfort him and he needs the ghost. He wants the ghost to be there, so he gets his wedding photo and imagines about the day he got married. It must be a like a dagger through his heart to lose his wife and still think about her.
This final section is 'Echoes'. As the final conclusion, it just about ties all the lose end of the novel. Even through this isn't the very final poem, it wraps all the issues in the novel up and the final conclusion for every character isn't shown very clearly. This poem is all about Jack telling the ghost to go away. Jack realises that it's time to move on and that he doesn't need the ghost to be there for him and his father. This poem is quite powerful in describing Jack's thought by showing in detail about what he thinks is the best thing to do.
5. Out of the entire anthology, I found that the poem "Echoes" (page 114) is the poem that I could really relate to the most. Sometimes when I wake up in the morning and walk to the bus stop, I always walk with ease and just get on with the day, looking forward to the day and not having to wait for anything. In this poem, Jack usually waits for the ghost to echo through his mind, but for once, he just gets on with the day without wait for anything. I used to always expect something to happen or for someone to shout at me, but it doesn't happen anymore. Today, I'd always just on with the day without having to stop.
6. The entire anthology is quite unusual and different from other styles of poems. The poems outline the life of a teenager who has a lot going on about love and some poems may relate to people. There are many weaknesses with the anthology, such as the title (mentioned in part 1) and the strange randomness of curtain topics, not only just nose hair. Of course, the anthology is interesting and does reflect on a teenager's life with detail.
On the back cover of the book, it says "a bitter sweet comedy written in verse for young adults." This description is true in my point of view. The comedy is quite bitter and it would suit young adults who are quite mature, but when they say 'young adults', I think they are referring to teenagers who are maturing.
I guess that some of the points that were shown in the review overleaf were agreeable but I find that I didn't entirely agree to everything. Overall, this text is just suitable for year 10 English, as it is an introduction to the world of love and strange obsessions that some people have. The language used is also quite simple.
7. In my opinion, I don't think so. The poetry shape and punctuation was all too simple and I think that the author could've thought of a more creative shape for the text. Also, the topic about nose hair is really a side story, but it kept popping up into people's faces. Besides, love was the main theme of the novel and Jack's obsession about Annabel was projected very well to the reader. Other characters in the anthology are uninteresting and there is nothing too special about them. I was surprised when I found that this was short listed in the 1997 CBCA Awards.
8. If I was able to write a letter to Steven Herrick, I would most likely send a letter about the poetry anthology. I have been curious about the fact that people write poems or songs about their emotions or past when it comes to love. LG&NH involved a lot of love, making me wonder if Steven Herrick wrote every poem about his past or even someone else's life that he knows about. Nose Hair was also another subject in the novel. Steven Herrick may have had an obsession about nose hair when he was a teenager. Of course the names used in the novel would've been different from his real life, but he may have looked back at his childhood and thought that he should express his childhood in a novel.
9. A Place like this is continuing on from the earlier novel, which was LG&NH. I prefer this novel over LG&NH because it really has a different atmosphere of Jack and Annabel's life in the future. The story is still about love, but there is friendship and family with great empathy. This time, every character has detail about them and their life. I can almost say that A Place like this is a must read.
Related Topics