Research Report About Culinary Arts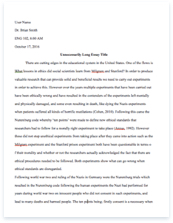 The whole doc is available only for registered users
OPEN DOC
Pages: 6
Word count: 1418
Category: Art
A limited time offer! Get a custom sample essay written according to your requirements urgent 3h delivery guaranteed
Order Now
Culinary arts – is the art of preparing and cooking foods. The word "culinary" is defined as something related to, or connected with, cooking. A culinarion is a person working in the culinary arts. A culinarian working in restaurants is commonly known as a cook or a chef. Culinary artists are responsible for skilfully preparing meals that are as pleasing to the palate as to the eye. They are required to have a knowledge of the science of food and an understanding of diet and nutrition. They work primarily in restaurants, delicatessens, hospitals and other institutions. Kitchen conditions vary depending on the type of business, restaurant, nursing home, etc. The Table arts or the art of having food can also be called as "Culinary arts". BRIEF HISTORY OF CULINARY ARTS
The history of culinary arts goes all the way back to 1800s when the very first cooking school in Boston was teaching the art of American cooking as well as preparing the students to pass on their knowledge to others in turn. The first cookbook ever written was by Fannie Merrit Farmer in 1896 who also attended the Boston cooking school and whose book is still used as reference even today.
The next step in the history of culinary arts was taken through the television where in 1946 James Beard held regular cooking classes on the art of American cooking who is also known as the grandfather of the American cuisine. The French cuisine was brought to life in the American society by Julia Child in 1960s when through the power of the radio she entered all the kitchens nation wide.
Later the Culinary Institute of America or CIA was founded and was the first of its kind in its country to hold career-based courses on the art of cooking. The location of the Institute was first in the campus of Yale University in Connecticut, which was moved in 1972 to New York.
http://hobby.vocaboly.com/512/a-brief-history-of-culinary-arts
Culinary Arts Basics: The Fundamentals of Cooking
FOOD SAFETY: There aren't many absolute rules in the culinary arts, but following safe food handling procedures is a must. Learn the dos and don't s of food safety and sanitation.
Learn the right way to hold your chef's knife and proper cutting technique. Also see illustrated examples and tutorials on the basic knife cuts. Cooking Principles
Learn about dry heat and moist heat and the various cooking methods typical of each, as well as which cooking method is appropriate for different foods and recipes.
* Cooking methods in the culinary arts are divided into two categories: Dry heat cooking, such as roasting, broiling or sautéing.
Moist heat cooking, like braising, steaming or poaching.
Stocks & SaucesAn understanding of stocks and sauces will take your cooking to the next level, and learning to prepare them will help build fundamental culinary skills.
* The importance of stock and its relationship to so many other areas of the culinary arts, it's worth taking the time to understand the purpose of each ingredient, and the properties each ` one brings to the stock.
http://culinaryarts.about.com/od/culinaryfundamentals/u/thebasics.htm#s2 Becoming a Skilled Chef
Many people have come to the misunderstanding, probably due to the Food Network, that a chef is just a really talented cook. "Chef" does not mean "really good cook," chef means chief. The head chef is the chief of the kitchen and is responsible for more than making menus and pairing wines.
They lead the line cooks during rush hours and keep multiple meals, which are prepared by separate people across the entire kitchen, synchronized. They determine what food should be used when and how to keep the restaurant profitable and teach line cooks how to prepare new dishes.
While an education from a culinary school can help with the managing of employees and running a restaurant, the kitchen demands experience and a chef must demand the best, not only from their cooks and sous-chefs but from themselves as well. Becoming a skilled chef requires a dedication to perfection, passion and, above all, hard work.
http://www.culinaryed.com/
BOOK ARTICLES IN CULINARY ARTSBecoming A Culinary Arts Professional by Editors of Bottletree Books of LLC From novices to career changers, BECOMING A CULINARY ARTS PROFESSIONAL paints a comprehensive picture of what readers need to know as they enter and advance in the food service industry. This exciting new title helps readers determine their best way into this highly competitive industry. It also details how to navigate the hundreds of paths to a culinary career available in the United States today. Written by an industry professional, information is provided on the many culinary career options. It also addresses how to develop new skills or refine current skills and how to understand the certification process.
All are designed to help candidates ensure success as a culinary professional. Becoming a Culinary Arts Professional offers up-to-the-minute information on: Basic Culinary Concepts and Methods Culinary core competencies Food Safety and Proper Food Handling Principles of plating How to organize a professional kitchen When it comes to helping candidates join the ranks of one of the most desirable and rewarding careers and to advance in the field, Becoming a Culinary Arts Professional offers unique, real-life descriptions of what to expect on the job as well as incisive insights. It also includes an appendix of job resources and an illustration list depicting key culinary concepts like the Food Pyramid and proper cuts of meats.
Published August 16th 2010 by Learning Express (NY)
Original title:Culinary Pleasure: Cookbooks and the Transformation of British Foo
TOP 5 CULINARY SCHOOLS IN THE WORLD
Lenôtre: France Lenôtre University is one the most prestigious and respected culinary schools in Europe and was founded in 1971 by Gaston Lenôtre. The university prides itself on teaching classic culinary tradition alongside new and modern techniques. They have "respect for produce, passion for one's work, rigor, desire and commitment— these are the values of the Ecole Lenôtre." Ecole Lenôtre
40, rue Pierre Curie—B.P. 6
78375 PLAISIR Cedex
France
011-33-0-1-30-81-46-34
lenotre.fr
New England Culinary Institute (NECI): United States The NECI prides itself on pure one-to-one training as students have the opportunity to cook alongside some of the world's most experienced chefs. What makes the Institute particularly renowned is that the students are expected to learn in the actual restaurant; cooking dishes for real customers and clientele. New England Culinary Institute
56 College St
Hattori Nutrition College: Japan
Hattori Nutrition College is led by Yukio Hattori, who is best known for his role on Japan's popular television program Iron Chef. Interestingly, students at the college have the incredible opportunity to assist competitors of the show in creating their culinary masterpieces on television. Hattori Nutrition College
5-25-4 Sendagaya, Shibuya-ku,
Tokyo
Japan
011-0333567171
hattori.ac.jp
Le Cordon Bleu: France Le Cordon Bleu is actually more of a network of institutions rather than just one. The gastronomy college teaches not only French culinary technique but also restaurant and hospitality management. The teaching staff is made up of Master Chefs, and every student gains an insight into the culinary world through a world-famous, hands-on teaching syllabus. Le Cordon Bleu: Paris
8 Rue Léon Delhomme
75015 Paris, France
011-33-(0-1-53-68-22-50
cordonbleu.edu
Savour Chocolate & Patisserie School: Australia
Savour is a specialist culinary school that focuses on the creation of pastries and chocolates and is led by award-winning chefs Kirsten Tibballs and Paul Kennedy. The school even imports internationally-famous Callebaut chocolate from Belgium for use in their lessons. Savour Chocolate & Patisserie School
22 Wilson Ave.
Brunswick, VIC, 3056
011-03-9380-9777
Australia
savourschool.com.au
http://www.ehow.com/list_7199939_top-10-culinary-schools-world.html SUMMARY
The Culinary Arts prepares students for successful and rewarding careers in the production aspect of the food service, hotel and lodging industries. Training in food preparation, short-order and high-volume cooking, baking, customer service, safety and sanitation, and business management is also a way on how to be successful chief.
Education from a culinary school can help with the managing of employees and running a restaurant, the kitchen demands experience and a chef must demand the best, not only from their cooks and sous-chefs but from themselves as well. Becoming a skilled chef requires a dedication to perfection, passion and, above all, hard work. Studying culinary arts is way expensive. For those who have tight budget but want to learn the art of cooking, you can also look for schools that offer free culinary courses or the cheapest culinary school. Build your dreams with your passion to cook.
BIBLIOGRAPHY
http://hobby.vocaboly.com/512/a-brief-history-of-culinary-arts
http://culinaryarts.about.com/od/culinaryfundamentals/u/thebasics.htm#s2
http://www.culinaryed.com/
http://www.ehow.com/list_7199939_top-10-culinary-schools-world.html
Wikipedia.com
Yahoo.com
Editors of Bottletree Books of LLC
Related Topics