The relationship between painting and photography in the work of David Hockney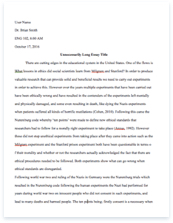 The whole doc is available only for registered users
OPEN DOC
A limited time offer! Get a custom sample essay written according to your requirements urgent 3h delivery guaranteed
Order Now
David Hockey is one of the legends of the art world. His interest in all mediums of art was apparent from his first days as a student at the Royal College in London, where he was known as a provincial boy who was constantly surprised by the innovations being made in art at the time. Pop Art from America would have a profound effect on some of his later work, although his attempts to mimic the flat, hard surfaces of Pop Art never really worked, for example in Tea Painting in an illusionistic style in 1961, he manages a more painterly and awkward depiction of a box of 'Typhoo Tea'.
Photography played a huge part in the most famous aspects of Pop Art, for example in the idolatrous Marilyn silkscreen prints by Andy Warhol. However, Hockney chose to ignore photography as a lesser form for much of his early career and focussed on producing drawings and paintings that revealed his own emotional problems with his homosexuality and what that meant in the suburban world he lived in. In one of his early paintings that deals directly with his adolescent crush on Cliff Richard we can see no evidence of photographic clarity or incorporation.
We two boys together clinging is childlike in style and demonstrates the intensity of Hockney's feelings at the time. It is only later in his work, when he moved to Los Angeles, that we can see the evolution of photography and its influence on his drawings and paintings. It was only under the harsh light of California that David Hockney began to understand the power of the photograph. When he decided to paint the exterior of his house, he took Polaroid pictures of it so that he could paint even when indoors.
Amazed by the intensity of the light and the way in which time was captured in the photographs he went on to experiment with taking large sequences of polaroids and placing them in timed order. These photomontage-type sequences are some of the finest examples of photographic work that Hockney has produced, the most famous and largest example being Lunch at the British Embassy, which shows a group of diplomats and personages having lunch around a table, in perfect order and sequence.
The eye follows the rows of polaroids that show the figures and their setting. The scope and length of time that could be captured in this way was almost limitless and Hockney made many of them, from small detailed and precise works such as The Crossword Puzzle to his larger works too. These 'joiner pictures' are pivotal in the relationship between the different mediums that Hockney uses in his work – they display a passage of time in a way that a painting never could and were innovative and new at the time of his experimentation with it.
In his program for the "South Bank Show" Hockney explains that whilst photographs and paintings are different, they complement and extend each other and that it is possible to make paintings and drawings from photographs, or transpose images in photographs into paintings. He also commented on the relationship between drawing and photography: "they (photographs) are closely related to drawing. You have to make many decisions for image. You have many choices: you can photograph the texture, the colour, the line, you can put it in focus and out of focus.
These are the kind of choices you make in drawing" (1984) The relationship between photography and painting is further developed in Hockney's hyper-realistic paintings for example Mr and Mrs Clarke and Percy in 1970-71. This is one of Hockney's most famous pictures, not so much for the absolute stillness and photo-like realism of it, but the emotional acumen that Hockney felt when painting it. Within one year of the finished painting, Mr and Mrs Clarke were divorced.
As one art critic put it: ' Mr and Mrs Clark have not long been married but already the relationship between the straight bride and gay groom was in trouble. Hockney knew it. Celia stands tall, blond and smiling, Ossie slumps diagonally, scowling. Percy sits on his lap, looking out of the window at a less tense world beyond. On a table is a book without a title and a vase of lilies, with their hint of death. On the floor is a white telephone without a lead. " Hockney develops his hyper-real and tight painting technique with Sprinklers in 1975.
This painting is almost like a photograph when looked at from a distance, and shows a field of sprinklers with spray shooting upward in a heavily stylised and angular way. Despite this, the point that Hockney seeks to make with this painting is that whilst it looks very photographic it is not a photograph and never could be. This painting shows the influence of photography because of the complete and photographic stillness, but unlike Mr and Mrs Clarke and Percy it has no emotional tension.
One element that always fascinated Hockney was the inability to photograph water and have a liquid stillness that conveyed the constant rippling and movement of water, for example in his many swimming pool paintings. We can see this in Water Study 1976 and a combination of photography and painting in Peter getting out of Nick's pool in which a photograph of a nude man and a car is transposed into Nick climbing out of the pool. This is very important in the analysis of the relationship between photography and painting in Hockney's work, as it shows how closely he worked with the two mediums.
It can be seen again when Hockney uses images of soft pornography from homosexual magazines and paints men in poses similar to the men in these photographs, for example in Shower 1967. The relationship between photographs and paintings is further developed in some of Hockney's later work, such as Furstenberg, Paris in 1985. In this painting, the image itself is fragmented into square, photograph-like segments. It is a painting that tries to become a photomontage, using the clarity and hyper-real precision that defines so much of Hockney's work and creating a landscape that looks like one of his 'joiner' photomontages.
This is not the only example of this type of later work: Pearblossom Highway 18th April 1986 also fragments the landscape into photograph-sized segments, whilst using road signs to create a weird perspective almost like foreshortening to skew the viewer's perception of the road. This is one of Hockney's most beautiful alluring paintings and shows exactly how the relationship between photography and painting has developed and become central to Hockney's work.
Read next:
Art Evaluation For Study of Da Vinci
What is the Use of Art
Related Topics