Rabindranath Tagore: A Most Prolific Artist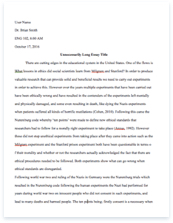 The whole doc is available only for registered users
A limited time offer! Get a custom sample essay written according to your requirements urgent 3h delivery guaranteed
Order Now
Born into a wealthy and influential Bengali family in Calcutta in 1861, Rabindranath Tagore "received his education in both Bengali and English." (Rabindranath Tagore Biography, Pictures and Further Links). Later, at the age of 17, he was "sent to London for university education but he returned from there as the climate did not suit him." (Rabindranath Tagore [1861-1941]). The rich heritage and his father's status as a scholar, religious reformer and leader of 'Brahma Samaj', a religious sect, afforded him valuable exposure to a treasure trove of intellectual life, right from the early stages of his childhood. Thus Tagore, groomed in the background of culture and philosophy, bloomed into a most talented individual with a high aesthetic sense. "He started composing poems at the age of 8 and got his first collection of poetry published when he was only 17 years old." (Rabindranath Tagore [1861-1941]). As he grew up into a more experienced man, he developed his talents in other arts as well, and became one of the most accomplished writers in the history of literature.
Tagore's eminence as a writer doesn't simply confine to the numbers he added to the existing array of literature available to the world to feast upon, but it extends to many forms of literary expressions; of which the most significant is the "element of psychological realism in his works." (Rabindranath Tagore [1861-1941]). Apart from this, his deftness in a variety of literary genres like poems, novels, short stories, plays, lyrics etc makes him the most unique writer. As Tagore kept maturing, the aesthetic sense in him developed so diligently that he could find the ability to "express himself in other forms of art like painting, composing of music etc." (Rabindranath Tagore [1861-1941]). The true artist in Tagore seems to have evolved not merely from the sense of aestheticism but his ability to understand and love his fellow humans, and feelings of compassion for others. This propelled him into an active involvement in endeavors of social reforms. The beauty and relevance of his literary works become more accentuated because of the sense of empathy that underlines the words he wrote.
Another dominant characteristic of Tagore's artistic existence stems from his realistic understanding of the human situation, especially in the context of females. As evident from one of his short stories, he possesses a real insight into the nature of societal bindings of his time that crushed woman into passive submission. Therefore, he exhorts women to react in the manner his heroine retorts in the story, 'Punishment', "a much anthologized work set in a rural village", in answer to a question before she was to be hanged for a murder committed by her husband's kin. (Rabindranath Tagore [1861-1941]). Tagore's fury towards the phenomenon of female oppression explodes in his rather western-smacking dialog, "To hell with him!" It is no wonder that many critics have expressed resentment that Tagore uses colloquial language in his writing. Apparently, they believed that it didn't conform to the intellectual pomp they expected from a writer of his standing. But then, Tagore was also a radical in certain terms as he was reputed to "break the norm of nationalism and patriotism" which were considered as true virtues under the prevailing situation in colonial India. (Rabindranath Tagore [1861-1941]). His vision had always transcended the boundaries of geographical barriers and he seemed to have strived for a global perspective, beyond the perceptions of most of his contemporaries including great figures like 'Mahatma' Gandhi.
Rabindranath Tagore's role in the innovation of educational ideas has been eclipsed by his fame as a poet. He was a pioneer in the field of education. (Educational Ideas). The uniqueness of Tagore's writing could be attributed to his ideals of simplicity of living and the cultivation of beauty. It was with the objective of promoting such ideologies that he built the Shanti Niketan near Calcutta in 1901. He recognized that the education system, in order to be effective in the modern world, should integrate both traditional and western methods. Shanti Niketan reflected this vision of Tagore where the system incorporated the Upanishads and English. In 1912, Tagore published the English translation of his most celebrated book, 'Gitajnali' (Song of Offerings) which contained a collection of poems where were evocative of a supreme sense of love and beauty. It became such a classic literary masterpiece in the history of literature and went on to win for Tagore the most coveted Nobel Prize for literature in 1913, which he richly deserved for his legacy to the world of literature.
Tagore's writing is both profound and poignant; each word, pregnant with emotion, transmitting the meaning that the writer wants to communicate. Layered with imagery so strong and vivid, his writings touch every sense of his readers and lift them to the realms of spiritual awakening. "The song that I came to sing remains unsung to this day; I have spent my days in stringing and in unstringing my instrument. The time has not come true, the words have not been rightly set; only there is the agony of wishing in my heart." (Gitanjali: Song Offerings). This stanza, taken from a song titled Song Unsung which is included in Gitanjali, the author is emphasizing the need for action and the futility of lamenting. This, perhaps, may have been intended as an awakening call to the Indian conscience in slumber.
As Tagore soared further to the heights of his intellectual pursuits, his exploits diversified into other art form where again he could stamp his individuality with his unique ways of expression. He began painting at the age of 70, a period in life when normal humans would prefer to retire from such activities in life. He also wrote several lyrics to which he composed the music himself. Thus, the multifaceted artistic brilliance in Tagore found its expression even when he was at an age that normally people perceived as unproductive. Tagore has also authored several plays and had been known as a renowned playwright of his time. The information and pictures appended as Annexure I and II will illustrate the prolific nature of this artistic and give a glimpse into his talent as an accomplished painter.
The life and works of Tagore are relevant not only in the context of art and culture but also in social life in India. Inspired by the devotion of his father towards the noble causes Tagore also pursued his vision. The creation of Shanti Niketan is only one of the many contributions that Tagore made to India. The world in general also stands to benefit from it. "And so the little school for children at Santi Niketan became a world university, Visva Bharati, a centre for Indian Culture, a seminary for Eastern Studies and a meeting-place of the East and West. The poet selected for its motto an ancient Sanskrit verse, Yatra visvam bhavatieka nidam, which means: where the whole world meets in a single nest." The illustrious life of Tagore came to an end in 1941 at the age of 80; but his legacies to the literary, social and educational avenues make him an eternal soul and his wisdom would keep enlightening the world for ever.
COLLECTED WORKS
Kavya Granthavali. Satyaprasad Gangopadhyaya, 1896.
(A collected edition of the poetical works including a selection from the
early writings and translations, dramas in verse, and songs. Malini and Chaitali were
first published here in book form.)
 Kavya-Grantha, 9 Vols. Majumdar Library, 1903-4.
(Edited by Mohit Chandra Sen. Contains poems re-arranged under new categories,
also songs and dramas in verse. Smaran and Sisu were first published here in book form.)  
Rabindra Granthavali. Hitavadi, 1904.
(This volume contains short stories, novels, dramas and essays.
It excludes poems but includes songs. )  
Gadya-Granthavali, 16 Vols., 1907-9.
(This collected edition of prose, writings, principally essays, includes some
humorous dramatic sketches in two volumes, two comedies in one volume and a novel.)
Kavyagrantha, 10 Vols. Indian Press, 1915-16.
(This collected edition of poetical works includes not only verses and songs,
and dramas in verse, but some prose-dramas also.)
Rabindra-Rachanavali, 27 Vols. Visva-Bharati, 1939-65.
(Contains most of his writings, prose and poetry, published in book form during
the poet's lifetime, including some of his writings published after
his death, but excluding letters, and songs not occurring in dramas or collections of poems.)
Rabindra-Rachanavali: Achalita Sangraha, 2 Vols. Visva-Bharati, 1940-I.
(These are companion volumes to the Rabindra-Rachanavali;
they  consist chiefly of volumes of early writings later discontinued, and
derive the subtitle from this fact. The second volume includes textbooks written by Tagore.)
Rabindra-Rachanavali, 15 Vols. Government of West Bengal, 1961-67.
(A rearranged edition on the occasion of the Tagore Centenary.)
Ritu-Utsav, 1926. Season-dramas and song-sequences.
(Comprises Sesh Varshan, Saradotsav, Vasanta, Sundar and Phalguni.)
Patradhara, 1938. Letters.
(Comprises Chhinnapatra, Bhanusimher Patravali and Pathe O Pather Prante.)
Galpaguchha, 4 parts. Visva-Bharati.
(Latest edition in one volume, 1964. Covers all the published short stories of the author.)
Gitabitan, 3 parts. Visva-Bharati.
(Latest edition in one volume, 1967. Songs, musical dramas and dance-dramas.
Includes most of  Tagore's songs.)
Source: Writings: Collected Works.
Note: Links to other types of writings including anthologies, translations, Bengali writings etc.
He also represents the mysticism of nature in his artistic endeavors
Most of these exercises were induced by what he has called 'casualties in my manuscripts', deletions and erasures which he hated to leave alone as desultory scratches on his page. They seemed to him like 'widowed gypsies' in frantic search of mates, calling to him piteously to rescue them with the self-same pen and connect these various 'solitary incongruities' into some kind of rhythmic pattern, fanciful or grotesque. Gradually, his pictures won their right of independence from his manuscripts. From now on he painted not to provide rhythmic patterns to the erasures in his writings, but as he liked. He painted fast and with a sure hand, in between the intervals of his literary activity, finishing each picture at one sitting, and has left behind nearly 2500 paintings and drawings, all done in the last fifteen years of his life.
Work Cited
Rabindranath Tagore Biography, Pictures and Further Links. 12 Mar. 2007 <http://www.indianchild.com/shri_rabindranath_tagore.htm>.
Rabindranath Tagore (1861-1941). 12 Mar. 2007 <http://www.kirjasto.sci.fi/rtagore.htm>.
Rabindranath Tagore: The Founder. Educational Ideas. 12 Mar. 2007. <http://www.visva-bharati.ac.in/Rabindranath/Contents/RabindranathContents.htm?f=../Contents/education.htm>.
Gitanjali: Song Offerings. Translations Made by the Author from the Original Bengali. 12 Mar. 2007. <http://www.schoolofwisdom.com/gitanjali.html>.
Writings: Collected Works. 12 Mar. 2007. <http://www.visva-bharati.ac.in/Rabindranath/Contents/Writing_CollectedWorks.htm>.
Rabindranath Tagore: The Founder: Paintings. 12 Mar. 2007. <http://www.visva-bharati.ac.in/Rabindranath/Contents/RabindranathContents.htm?f=../Contents/Paintings.htm>.
Related Topics