Qantas – marketing, auditing and planning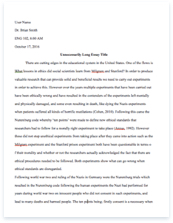 The whole doc is available only for registered users
A limited time offer! Get a custom sample essay written according to your requirements urgent 3h delivery guaranteed
Order Now
Business tools like strategies and customer services tools like software, plans and policies if used properly for the Qantas would help undertaking the formal marketing, auditing and planning. Formal Marketing would come if the marketing strategies are planned based on perfect business tools that are available in the market for market research, customer analysis and marketing strategy formulations. Similarly if we move toward the auditing side the structure could be formalized through several business tools that would automatically generate auditing report to analyze business strategies. Auditing tools like software tools and business packages should always be a source of support to undertake more formal strategies to be made, more complex analysis to be done and more accurate planning to be done.
Planning is another major part which would generate results for the Qantas (Kotler, Brown, Adam, Burton, and Armstrong, 2007). Planning is the most critical part because if it's done well, ends well and if not so the outcome would also get disturbed Planning business tools available in the market allow us to utilize the resources at best of the capability to make them produce best results and this is what is needed at the point of time. Qantas has already been using several different business tools for marketing, auditing and planning and also producing results efficiently. If further utilized well Qantas can make it a competitive edge for the company and an effective way to satisfy the customers.
Strenth:
– Strong Backing of Australian Government
– Monopoly in Australian Market.
– One of the top and largest airlines operatingin Australia.
– Has been one of the oldest airline operatorsin the world.
It has nearly 20 international as well asdomestic destination. Weakness:
Good brand building exercises throughadvertising and sponsorship. –
Too Much Concentration around Australasia.
Issues among employees caused an issue.
– Weak performance in other geographicsegments (Exhibit 4)
– Opportunity
– Good economic condition in Australia
– More international destinations, especially inAsia.
Tie-ups with international airlines for acombined service offering to customers. –
Leases have been announced for new aircraft fleet to cater more passengers, employment opportunities, services efficiencies andextending flying business. – To promote easy access to businessmen,around the world, a club has been organizedfor uninterrupted and luxurious travel withpriority check in and certain business relatedand personal facilities. Subscription can bemade which range from one to several years(George, 1982).
Threat:
Increasing fuel prices affects operations.
Rising Labor Costs.
Increasing Competition in Australia Market from new start ups and SE airlines.
Related Topics