Creativity in public relations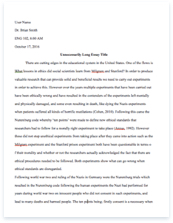 The whole doc is available only for registered users
A limited time offer! Get a custom sample essay written according to your requirements urgent 3h delivery guaranteed
Order Now
Public relation (PR) is the art of spreading information through management, between individual(s) or organization(s) and the general public. This can be through, an individual or the organization getting exposure with their audience, using topics that are of the public interest and the news items not requiring instant payment. The major aim of this part of knowledge is to persuade or convince the public, partners, investors, stakeholders, and employees to remain with a certain point of view on its, products, leadership, or political decisions. To have a fine grip of the public relation a brief interview was conducted with a PR consultant (Green, 2010).
Question#1 what is a typical week?
             My week usually start on high note. When I wake up, first I have to check my emails, voicemails, and go through my diary to prioritize the week's events.
Questions#2 tell me about a project you worked on that you are especially proud of?
             Wow! I have done lots of projects but there is this particular one that I did on Political Kit Outreach. The main objective was to convince both the citizens and the entire political body also the potential investors why they should adopt this system of politics. I assure it was not easy!
Question#3 what do you do to keep current in the PR industry?
             We believe that our universe is dynamic, especially in the field of technology. As a result people also change with the way they perceive information within their reach. This prompts me to be frequently updated with new technological advancement especially in the field of communication; of course this is what my job is all about!
Question#4 what do you wish you would have known before starting your career in PR?
             I wish could have known that this would be the most lucrative and enjoyable career of my life. I love my career in every aspect of it.
Question#5 How important is writing in your career?
             Here one does not need to be writing large volumes of work, but good writing skills are very crucial since the industry entirely depends on communication to pass information. To communicate one need to know how to write memos, the most important of all is the press release. It must look decent to achieve the desired objective.
Question#6 what three tips would you offer someone just starting out in PR?
             They should be aware of the competitive environment, it is their patience, good writing skills and oratory skills and self respect will enable them to climb high in the industry.
Question#7 did your education prepare you for working in PR? How?
             Sure it has really helped me a lot. I learned the skills of doing intense research and this is one of the crucial things about being a PR. Education did help to learn to be hard-working and how to treat my client with uttermost integrity.
Question#8 what has surprised you the most about working in PR?
             Being a PR is exciting. The best part is that I do not to specialize in any field am very flexible to do anything in the field of public relation. And once again I really appreciate my work.
Question#9 how has PR changed since you entered the field?
             Due to technological advancement I have witnessed several changes on how PR is being managed, there before we never used teleconferencing, we used to move over long distance to carry out our projects but now that is gone. Thank to technology. The social platforms have also been another aid tool.
Question#10 how does technology affect your daily work?
             To be precise, technology really boosts my daily operations, such that I do not need to waste more time and also in the field of research.
Question#11when your company is hiring for an entry-level PR position, what make a candidate stand out?
             We basically look at the applicant's ability in public expression. Our organization strategizes with marketing corporations.
References
Green, A. (2010). Creativity in public relations (4th Ed.). London: Kogan Page.
Related Topics