Promote communication in health, social care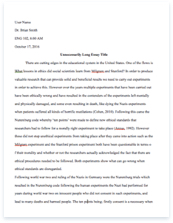 The whole doc is available only for registered users
A limited time offer! Get a custom sample essay written according to your requirements urgent 3h delivery guaranteed
Order Now
1.1 Identify the different reasons people communicate:
There are different reasons people communicate:
To share ideas and information: the communication is important to give and receive information and instructions, to understand and be understood, to share opinions, knowledge. For example when a child has a special diet the parents inform the nursery and passes the information to the staff that is in charge of the child. To express needs: Communication is important to express needs as it is a way for People to express their wish, needs and preferences, to ensure that they are met. For example: at lunchtime some children want to eat more, these children express their need through body language or asking for more food. To ask questions: Communication is a way to gain information and knowledge through questions. The importance of this is that by asking question we can assure that the information or instruction given to us are understood.
For example: when a parent requests information about activities or events that take place in the nursery or request information about the child as happened during the day. To express feelings: Through communication we can express ourselves by expressing our feeling. The importance in this is expressing our emotions about one another or someone's action will allow us to build relationships. For example, children can express their feelings when they cry. Children in this situation may be saying that they are not well and are having pain. I as a practitioner work constantly with the child to learn to know and realize that is what the child wants me to express. To build relationships: people communicate in order to establish and maintain relationships with others. For example as a practitioner I need to have daily communication with the children, I learned to know them and understand their needs or feelings.
This leads to building a good relationship with them. Communication is an essential tool for a job that is used to meet the needs of children and young people. It is a basic requirement for working with children and young people to communicate with them and their families, or with other staff members on a daily basis. Communication with other staff ensures effective teamwork and producing a good relationship with colleagues in which they would work in a healthy environment for both children and for all the people around. Good communication also helps to be recognized and reported any health and safety. Thus keeping the rest of the staff informed and aware of the current situations in the workplace. Communication can be in the form of telephone, written notes, email alerts, text messages and voice. Communication is very important in the workplace.
1.2. Explain how communication affects relationships on the setting: Communication affects relationships in many ways in the work setting as with colleagues, manager, parents, and children. Effective communication is a two-way process. The person communicating has to send a clear and concise message to the responding party. The message must be understood correctly to have a reaction. In order to work effectively with children, young people and their families, and so that we can plan for and meet their needs, it is essential to determine good relationships with a range of people. Relationships and communication skills go hand in hand. If I as practitioner have good communication skills are likely to have strong relationships with children, parents and colleagues.
This is because Relationships are influenced by the body language, facial expression and ways in which others listen and talk to you; this is the way they communicate. "Professional relationships and communication are fundamental in the early years sector" Tassoni 2010. We need to share information correctly; this is key in any workplace and particularly in a childcare setting. For example, if a child is not feeling well during the day and this information is not passed to the other worker they will not say anything to the parent when they come and collect the child. This lack of communication can bring serious problems to the nursery because the mother will not have confidence to leave your child in this place and can get very angry and complain about how bad the nursery works.
Between child and key worker relationships are some of the most important relationships. When a child comes into the nursery it is imperative to build up a sense of trust and familiarity with their practitioner and support staff. This helps them settle, feel confident in their surroundings and in turn interact and learn to the best of their ability. If however there is an additional process of recording information, such as writing information in a daybook, then it acts as a back up and point of reference for all staff involved.
2.2 Describe the factors to consider when promoting effective communication: Disabilities: I believe that disability is a factor that affects for effective communication because people who have difficulties in oral language such as child cerebral palsy, deafness, intellectual disabilities, and autism are unable to have good communication. Lack of communication is one of the biggest problems you may face these people and especially in the case of individuals who suffer and are aware of it. All these people should be provided with all possible means so that they can access this communication and achieve greater social integration and individual development for the development of his personality. Cultural Differences: People having different cultural backgrounds find it difficult to exchange their thoughts, ideas or information between each other.
The greater the difference between the sender and receiver's cultures is – the greater are the obstacles to successful communication. Across cultures, some words and phrases are used in different ways. For instance, "even in countries that share the English language, the meaning of "yes" varies from "maybe, I'll consider it" to "definitely so," with many shades in between." Communication between cultures, which do not share the same language, is considerably more difficult. Various cultures and ethnic groups display different communication patterns. For example, people of French or Italian heritage often are gregarious and talkative and willing to share thoughts and feelings. People from Southeast Asian countries such as Thailand or Laos are quiet and reserved. They appear stoic and reluctant to discuss personal feelings with persons outside their families.
While communicating with the people of another culture one tries to act as if he/she is already familiar to that culture and that it has more similarities with the culture he/she is following. Based on this assumed similarity, one often acts inappropriately and ineffectively in intercultural situations. Environment: Environment is one of the most important factors to consider as well. Ensure the lights, air and temperature, noise, crowd, safe and comfort ability in correct measure before establishing effective communication. Noise is any factor that disrupts, interferes with, or creates a confusing situation in communication. It can be internal (when the child or adult is not paying attention) or external (where the message is distorted by other sounds in the environment. Can occur at any stage of the communication process. Unclear instructions on performing an activity can make people " hear " different or incorrect instructions. Since noise can interfere with understanding, I treat it as a practitioner of the atmosphere suitable for the good communication.
Physical discomfort, hunger, pain or fatigue, can also be considered a form of noise and may prevent successful communication. Verbal communication: The communication allows us to convey feelings, emotions, express doubts, providing a unique tool to meet our neighbours and behavioural standards of children and adults. The use of language is very important, considering the tone of his voice when communicating and the speed at which we speak is also key, this makes the communication clear and effective both with children, parents and colleague Non-verbal communication: Eye contact is an important factor as this engages the audience, keeping them focused on what you are discussing. By making eye contact you are directing your conversation at that specific person, demonstrating that you are devoting your time and are not able to be distracted as if you would by looking around. Body language plays an important part too.
2.2 Describe the factors to consider when promoting effective communication: The starting point is to be able to consider which communication method to use as it is very essential to choose the right style of communication. Factors to consider:
Environment
Proximity, orientation and posture
Listening skills
Time
Environment: it is much more difficult to exchange personal information in busy, noisy environment, this means that we need to think about the environment we provide when communicating. Proximity: is about the distance between you and the person you are communicating with, being close to some one you don't know is usually thought to be intimidating. As wit many aspects of communication there are cultural differences to be aware of. You need to be observant and notice whether someone tries to move back a little from you or seems to need to be closer. Orientation: relates to your body's position
Posture: is important whether or not you are standing or sitting, the trick is to think about whether you are giving out 'bore' signals or 'interested' ones. Listening skills: is very important to make sure that you give clear messages of what you want to communicate and also to be very aware and listening of what is being communicated to you and how is being communicate. Time: both adults and children need opportunities to think about how to respond in a conversation and also what they wish to communicate. Allowing sufficient time for this can be vital.
3.1 Explain how people from different backgrounds may use and/or interpret communication methods in different ways: It is very important to understand how people from different backgrounds may use or interpret communication methods. Communication methods can sometimes have a different meaning in other cultures. I as practitioner need to become familiar with the different cultures that I find in my work environment so we could understand how to effectively communicate with them, both the children and the parents. What is acceptable in one culture may be offensive or taboo in another culture. Confidence also effects how people from different backgrounds communicate for example one individual might be quite and reserved and another can be enthusiastic and bubbly, this will affect the way each communicates and responds to communication.
3.2 Identify barriers to effective communication:
There are many reasons why interpersonal communications may fail. In many communications, the message (what is said) may not be received exactly the way the sender intended. It is, therefore, important that the communicator seeks feedback to check that their message is clearly understood. The skills of Active Listening, Clarification and Reflection may help but the skilled communicator also needs to be aware of the barriers to effective communication and how to avoid or overcome them. There are many barriers to communication and these may occur at any stage in the communication process. Barriers may lead to your message becoming distorted and you therefore risk of have problems by causing confusion and misunderstanding. Effective communication involves overcoming these barriers and conveying a clear and concise message There are many barriers to effective communication like:
Hearing Impairment: a child that has a hearing impairment in one or both ears. Visual sight: A child that has no visual sight or poor vision or sight in one eye. Disability/learning difficulties: A child that might have a condition called Autism that might stop them from communicating effectively and might need visual aids to help them communicate. Learning and speech impediment: A child that finds it hard to communicate through speech and gets frustrated because they are not understood. In my setting place has Speech and Language Therapist might be able to help with strategies to help the child overcome these barriers. Assumption: do not assume listen to the whole conversation and give yourself time to respond. Other languages (cultural backgrounds or English as an additional language): you may need an interpreter or find other means of communicating with parents or children that do not speak English.
3.5 Explain how to access extra support or services to enable individuals to communicate effectively: There are many methods to access extra support in order to communicate effectively like translation, interpretation, speech and language, and advocacy services. These services can be from specialists and can be also from bilingual people. The local authorities mostly deliver advocacy services for children, young people, and their families in order to get advice and tailored services according to their needs. For example, regarding communication, local authorities can arrange and enable services such as speech and language therapists for people with speech and language difficulties or provide short English courses to adults having English language difficulties.
People with speech and language problems may find it hard to speak clearly, express them self using language or understand language. These people need the support of speech and language therapists. They ensure that people with hearing or speech impairment can be effectively communicated with. This could be achieved through many ways such as exercises, advice for parents, teachers and other professionals to use alternative and augmentative methods of communication. Alternative methods are ways of communicating without using speech such as the British Sigh Language while augmentative methods are used alongside speech to help people make sense of what is being said. There is also a range of specialist equipment.
These include: Induction loops, Braille embossers and printers, Makaton. Each local government body should provide Language Support Services, which will include British Sign Language interpreters, deaf blind interpreters, lip speakers/readers, and note takers. These services can be utilized by educational and health services through a booking system. Each local authority educational department also has access to a team of support specialists including speech and language therapists. Support can also be found on the Internet through various specialist websites, including: The British Deaf Society, The National Blind Children's Society. Local health clinics and libraries will also provide information on how to access help and support.
4.1 Explain the meaning of term confidentiality:
Confidentiality means not telling anyone any information you know or you have been told by a companion, a parent, a child or staff member data unless they have your permission or if you think that the child is in danger.
4.3. Describe the potential tension between maintaining an individual's confidentiality and disclosing concerns: Even though parents, children and practitioners have the right to confidentiality there are some occasions where maintaining confidentiality is not possible and must be breached. If there are concerns over a child's wellbeing, this must be reported, this is because as a practitioner you are obliged to report it to the correct authorities. As a practitioner we must never promise a child to "keep it a secret" as something's can be very serious such as bruises or scars. It can be a very difficult situation to be in, being made aware of abuse or risk to a child can make it difficult for the staff member, but by reporting any concerns in the correct manner you reduce to risk any danger or further harm to the child but also maintain as much dignity for the child and or family involved.
Related Topics