Product offering for FC Bayern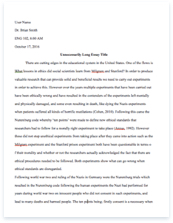 The whole doc is available only for registered users
Pages: 3
Word count: 580
Category: Football
A limited time offer! Get a custom sample essay written according to your requirements urgent 3h delivery guaranteed
Order Now
A unique product offering is critical for FC Bayern. Implementing systems to respond rapidly to ever changing demands of the customer by cutting the production times for quickly supplying new products will allow for excellent merchandising performance. To be successful in the soft goods market, the production process needs to be a very well-oiled machine and hot markets need to be quickly identified so that fans can be delivered merchandise tied to championships and/or other personal records in virtually real time.
To get the pickup in speed, the fewer pieces there are to put together, the easier the process becomes. The 4 major sports leagues have taken this approach over the last 10 years by trimming their lists of apparel and accessories licensees. However, another new innovative approach starting in 2015 saw some of the major professional leagues purchasing equity in key licensees and starting to vertically integrate their operations. Two examples of this are the NFL investing in Outerstuff, while the NHL took a stake in both Outerstuff and Fanatics.
As newcomers will struggle to get into the market, FC Bayern could look to increase their likelihood of success through partnerships, joint ventures, and/or collaboration as a creative way to get to market faster and in a larger way. While much marketing is done through social media and word of mouth, the actual most important driver of sales is really the success and performance (wins/losses and championship) of the team.
FC Bayern will sell more merchandise if they continue to win the Bundesliga and UEFA Champions League. However, the "celebrity factor" or "star power" is a merchandising trend that shouldn't be ignored. The sock producer USWAG, which was discussed earlier, saw sales shoot up when Tennessee Titans linebacker Brian Orakpo wore a pair of the company's socks during a game, and when IndyCar driver Tony Kanaan wore them during his appearance on NBC's "American Ninja Warrior.
" Likewise, Chad Haring who is the vice president and general merchandise manager of athletic apparel and licensed products at Dick's Sporting Goods says that "Signature athlete lines continue to be important for us", specifically mentioning Nike's Jordan, Kevin Durant and LeBron James clothing lines, as well as Under Armour's Stefan Curry line. This comes back to the sales trends of NFL Players Association (NFLPA) licensees growing as a percentage of total sales, player-identified merchandise have become more important because many are known on the national stage due to fantasy football and new media coverage deals.
Fathead is a Detroit, Michigan based company that produces custom, life-sized, precision cut graphics to stick on your wall. Started back in 2006, they now are the industry leader for graphics in both the home and office with over 650 licenses ranging from the core professional sports leagues like NFL, NBA, NHL, MLB, Colleges, and Soccer (both MLS and UEFA teams) to Disney & Nickelodeon. Some of the major European competitors of FC Bayern such as FC Barcelona, Real Madrid, Liverpool FC, and Newcastle United are represented on the website.
Pricing is roughly in the $50 to $100 range, and design options have the team crest, star players in soccer poses, mural views of the stadiums including angles from the sideline, goal line, and corner. FC Bayern should look to engage Fathead to have their merchandise included in the portfolio. Some cool opportunities could be their Allianz Arena as an overhead aerial mural view glowing red at night, or Arjen Robben, Thomas Muller, Robert Lewandoski, Franck Ribery, or Manuel Neuer in action shots.
Related Topics