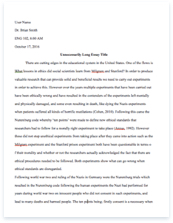 The whole doc is available only for registered users
A limited time offer! Get a custom sample essay written according to your requirements urgent 3h delivery guaranteed
Order Now
Since centuries, health has remained one of the major concerns of human society, and since few decades, a rapid advancement has been noted in efforts carried out to ensure a healthier and safe life by public and private healthcare, as well as, few other organizations in different parts of the globe. In this regard, health insurance is one of the ways proposed by public and private insurance companies to cover the medical expenses and costs of an individual in time of need. Since such notion was proposed in 1694, it has played a vital and crucial role in the lives of millions of people around the world. (Stevens, 2003) However, according to some, private health insurance should be eliminated due to their unethical conduct of offering two types of insurance policies, as compared to national health insurance schemes that provide the same policies to rich, as well as, poor individuals.
Besides such critics, private health insurance results in a number of benefits that are enough for its continuation in the market, and thus, the paper will argue on the same topic that private health insurance should not be eliminated. One of the major reasons of continuing private health insurance is that it allows individuals to get rid of queues confronted in national health insurance system. Studies indicated that usually an individual has to at least 2-3 weeks to get his/her appointment; whereas, a private insurance results in no queues and peace of mind. (Conrad, 2008)
In addition to peace of mind, a private health insurance provides the facility of private ward with choice to choose your doctor or surgeon as well; whereas, NHS does not offer such facilitation. On the other hand, NHS offers a public hospital that keeps one await, and then the individual is treated in a public ward with mixed patients. (Conrad, 2008)
Further, it has become almost impossible for national or public healthcare systems to fulfill the demand of overgrowing number of patients (Swartz, 2006) and individuals claiming healthcare that it is now essential to acquire a health insurance from a private company that saves time, avoids headache, and offers comfort at the same time. Conclusively, the paper has argued over some of the significant aspects of private health insurance, and discussed that such facility should not be eliminated in the country. It is hoped that the paper will be beneficial for students, teachers, and professionals in better understanding of the topic.
References
Conrad, Peter. (2008). the Society of Health and Illness. Worth Publishers.
Stevens, William S. (2003). Health Insurance. Nova Publishers.
Swartz, Katherine. (2006). Reinsuring Health. Russell Sage Foundation.
Related Topics