Principles of safeguarding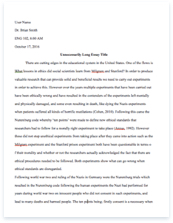 The whole doc is available only for registered users
A limited time offer! Get a custom sample essay written according to your requirements urgent 3h delivery guaranteed
Order Now
Ai Describe in your own words what is meant by the following types of abuse: Physical abuse- hitting, slapping, pushing, pinching, kicking and burning. Sexual abuse- rape or sexual assault, indecent exposure, penetration and sexual harassment. Emotional/psychological abuse- bullying, shouting, swearing, controlling and ignoring. Financial abuse- theft, fraud and pressure in connection with wills, property or inheritance. Institutional abuse- the maltreatment of a person from a system of power. Self neglect- when someone neglects their own care.
Neglect by others- when someone fails to meet someone's support needs. Aii Identify signs and symptoms of the different types of abuse Physical abuse Multiple bruising or finger marks (especially in well-protected areas such as eye sockets, inner arms or thighs) fractures, scratches or cuts, pressure ulcers and sores from wet bedding, black eyes or bruised ears, welt marks, loss of weight, withdrawal or mood changes and reluctance by the adult to be alone with the alleged abuser. Sexual abuse
Bruises, scratches or bite marks on the body, scratches, abrasions or persistent infections in the anal/genital area, pregnancy, blood or marks on underwear and abdominal pain with no diagnosable cause. Emotional/psychological
Carer seeming to ignore the adult's presence and needs, reports from neighbours of shouting, screaming and swearing, a culture of teasing or taunting which is causing distress or humiliation and no valuing of basic human rights. Financial Abuse
People not being allowed to manager their own financial affairs, no information being given where consent has been given to act, family unwilling to pay for services even though the service userhas sufficient money and very few or no personal possessions Institutional Abuse not being given the choice over day-to-day decisions, freedom to go out is limited, privacy and dignity are not respected and the setting is run for the convenience of the staff. Self Neglect
Physical illness or disability, memory or concentration problems, sensory loss or difficulty, mental illness and mental health problems and learning difficulties/disabilities. Neglect By Others
Not providing adequate food, not providing assistance with eating food (if needed) not ensuring someone is adequately clothed and failing to maintain a clean and hygienic living environment. Aiii Explain the correct actions to take if you suspect an individual is being abused. You should report to your line manager, senior manager, or to social services or the police your concerns making sure that you are not putting the suspect of abuse in danger. Aiv Explain the correct actions to take if an individual tells you they are being abused. You should make sure at all times that you stay calm and try not to show shock or disbelief. Listen carefully to what they are saying. Be awake of the possibility that medical evidence might be needed. Make sure you tell the person they did the right thing telling you, it wasn't their fault, you are going to inform an appropriate person, they will be supported. At the first opportunity you should make a note of the disclosure and date and sign your record. You should aim to; note what the person actually said, using their own words and phrases, describe the circumstances in which the disclosure came about, note the setting and anyone else who was there at the time, separate factual information from your own opinions.
Av Identify how to ensure that any evidence of abuse is kept safe If the abuse is physical, no attempt should be made to clean anything such as clothes. The service user should be discouraged from washing. Other people should also be kept out of the way. With financial abuse evidence could be paperwork, such as bank statements so these should not be thrown away. You should only remove anything that could be evidence if you suspect that the abuser might dispose of it before the authorities can see it. Avi Identify the national policies that set out requirements for safeguarding individuals. The protection of vulnerable adults forms part of the Safeguarding Adults agenda. Local authorities now have Safeguarding Adults Boards; these mirror the Local Safeguarding Children Boards, except that they do not have the statutory basis powers of the Children's Boards. Some policies that came out are the 2007 white paper 'Our Health Our Care Our Say' quickly followed by 'Putting People First.'
These moved quickly and from 2011, everyone who uses social care services will have the option to choose what services they want and how and by whom they want them delivered. Avii Identify the local and organisational systems for safeguarding Adults are at risk at the centre of the practice. Services are accessible, well publicised, ensure confidentiality and are available in an environment that is sensitive to the needs of adults at risk. All services and settings take account of the views of the service users, in the decisions about and delivery of services. All service users ensure that racial heritage, language, religious beliefs, sexuality, gender and disability are taken into account. All services take into account the service user's wishes and feelings and balance this against their rights and need to be safeguarded. Each organisation has an identified lead person for safeguarding all the service users. Each organisation should have a named lead person responsible for safety. Each organisation finally, should make sure they operate and safe, working environment by making sure all employees have CRB checks and have adherence to Independent Safeguarding Authority Regulations for checking references, employment gaps and signed declaration of criminal offences.
Aviii Explain the roles of different agencies and professionals that are involved in safeguarding individuals The care provider such as the home care agency, medical professionals such as GP, A&E staff, nurses, doctors; as they can examine, diagnose and treat, they can record, this can include photographic evidence, an expert witness: this is a specialist within a subject such as paediatrics and psychiatries, the local authority Social Services department would carry out an assessment of needs, this would include any unpaid carer of the individual. The safeguarding team, within Social Services: they investigate and ensure safety. The police to investigate/prosecute, to work with other agencies, to provide support to victims, to raise awareness of crimes and crime prevention. Care Quality Commission to regulate and inspect care providers and Independent Safeguarding Authority, this includes Vetting and Barring Scheme, to safeguard and protect vulnerable people before employment commences which would include having a CRB. Aix Identify sources of advice, support and information to help social care workers understand their own role in safeguarding. Health authorities and local authority social services are legally responsible for all the staff they employ.
This includes ensuring that appointed staff have the necessary qualifications and competence to perform their roles and that there is no reason to believe that staff could pose a risk to service users, for example, following up references and checking with the Criminal Records Bureau (CRB) that prospective staff have no criminal convictions that could affect their work. Health authorities and social services departments should ensure that staff receive the ongoing supervision, training and support needed to carry out their work.
Task B Research and Account
Identify two reports on serious failures to protect individuals from abuse. Write an account that describes the unsafe practice in the reviews. Suggested word count: 400 words. Winterbourne View was a private hospital in Bristol, which was closed after five weeks of undercover filming capturing shocking treatment of disabled people. Patients were slapped and restrained under chairs, having their hair pulled, being held down as medication was forced into their mouths, soaked in water, taunted and had their eyes poked and their hair pulled by the staff members. One victim was showered, while fully clothed and had mouthwash poured into her eyes. One senior carer who worked at Winterbourne View, asked a patient whether they wanted him to get a: "cheese grater and grate your face off?" In one clip Wayne Rogers, pins patient Simone to the floor with a chair and applies pressure to the bone between her wrist and elbow causing her to cry out loudly in pain. Wayne Rogers told Mr Joe Casey, who was the under-cover reporter: "Only thing you for to watch out if you do this, make sure you don't have her like I did the other day pinned underneath the chair. I caught a bit of her skin under her arm, I didn't realise only when she said. As long as you do a body map and you justify it and you got, especially if you've got witnesses around you.
The abuse was so bad that one patient, who had tried to jump out of a second floor window, was then mocked by staff members. Andrew McDonnell, who works with adults with mental disabilities, labeled some of the examples seen on film as "torture." Dr Peter Carter, head of the Royal College of Nursing, said: "The sickening abuse, revealed in this programme is more shocking than anything we could have imagined." One of the victims, Simon Tovey, was seen being repeating assaulted and mentally abused by the care workers. There are many different points of view of why this happened, for example; Were the staff members trained? Why didn't more workers report their concerns to the managers? Why was Terry Bryan, a former nurse at Winterbourne, who repeatedly approached authorities such as CQC with concern about the care at Winterbourne ignored? Castlebeck, the care home's owners, apologized and its new chief executive said he was "ashamed" to be associated with a company where abuse had happened. They have also closed Winterbourne View, and two other residential homes following concerns raised by the Care Quality Commission. The CQC said it was a "misjudgment" that Mr Bryan's concerns had not been investigated.
The home has now closed and the building's new owners have stripped it bare. There is not one reminder of the abuse that happened. Winterbourne View has since been brought by Glenside Manor Healthcare Services, Beverley Dawkins, the national manager for profound and multiple learning disabilities for Mencap, said that the charity had noticed a surge in inquiries from families concerned about this type of abuse. "I don't think there are more and more awful things happening, but awareness has been heightened. People know who to contact and to do it as soon as possible when they become concerned." She also said: "Families who may have reported concerns before which were not looked at now know that now is the time to raise them again. Vivien Cooper from the Challenging Behavior Foundation said: "When the programme came out people were very shocked by the abuse they saw. It was shocking for the general public, but for people with families of learning disabilities it was worse, as they would have thought 'that could be my son or daughter.'" Both Mencap and the Challenging Behaviour Foundation, are campaigning for people with learning disabilities to be supported to live in their local communities close to their families. An independent report said: 'fundamental changes were needed in how care of vulnerable adults was commissioned and monitored.' In Parliament, Tom Clarke, Labour MP, said; "We cannot undo the pain, the suffering and humiliating experience endured by people with learning disabilities, and we most certainly cannot leave it to the monolithic bureaucratic machine to ensure that such abuses never occur again."
Beechcroft Manor Nursing Home is a home in Gosport where an elderly pensioner died from an infected wound after an agency nurse spilled a piping hot cup of tea on her lap. Retired nurse, Maggie Young, 72, was lying in her bed when an agency staff worker accidentally knocked the cup off the edge of her bedside table. It was not until her daughter, Janet, discovered the extent of the wound four days later that Mrs Young was rushed into hospital at night on June 17th. Miss Young cried as she recalled the moment she discovered her mum suffering in bed; "I pulled a side chair up and pulled her hand away because I wanted to kiss her and I saw her nightie and dressing gown was sticking her. There was a sticking great black mess underneath. It was seeping. I saw it didn't have a dressing on it. I went to see one of the nurses and she said it was just part of her dying and I would have to accept that." Nursing staff were reluctant to call an ambulance because Mrs Young had signed a document declaring that she did not wish to be taken into hospital but her daughter insisted urgent medical care was needed and calls were made for a doctor. The doctor came and had a good look. He said that she had possible septicaemia.
When they arrived at hospital, Miss Young, told how staff had to clear the ward because of the stench from her mother's wound. Miss Young recalls " a surgeon came down and said there was no way of operating because she wouldn't make it. She went into her own room and that's where I stayed for four days and watched her die." Police investigated Beechcroft Manor, which specialises in caring for terminal ill patients, but found there was no case to answer. However, Detective Inspector Scott MacKechine stated that he had raised concerns that no accident form was filled out at the time of the tea spillage. Mr Brookes, representing the home, said staff and medics were not sure if he wound was caused by a spill or an existing infection. Mr Brookes also stated that the home do not know how she got a scald on her. They are treating it as a red patch that started on her stomach. They got a doctor straight away, they could not tell at that stage whether it was a scald or an infection. No cause of death or verdict has been given yet and the hearing on this case continues and is expected to last four days.
Task C Short Answer Questions
Ci Explain what a social care worker must do if they become aware of unsafe practice If a social care worker is told by a service user that they are being abused, then they must believe what is being said and must listen to the individual, give reassurance and explain that you must take the matter further to protect them. If a social care worker witnesses abuse taking place, they mist not ignore what they have seen and contact their manager or senior colleague as soon as possible. Some service users may tell you they are being abused, but then ask you not to tell anybody else and this is something we cannot do. Cii Describe what a social care worker must do if unsafe practice is reported but nothing is done to ensure it is correct If a social care worker has reported unsafe practices, and find that nothing has been done, then they must speak to their manager and ask why nothing has been corrected. If again, nothing has been done, it is important for the care worker to seek the higher authorities such as Regional Managers and so on until they ensure the unsafe practice has been corrected.
Cii Describe three factors that may make individuals more vulnerable to abuse than others Individuals with poor communication- they may not be able to hear, may not be able to speak, may have trouble getting their point across and fining the right words to say, they could become frustrated not being able to communicate effectively or they may feel as though they are not being listened to. The work setting may have lack of trained staff, not enough staff, work pressure or stress which would then affect the service user. Individual's circumstances- An individual who is suffering from dementia or other mental health issues, who has a disability and who are isolated are more vulnerable than others. Civ Explain how adopting a person centred approach which offers choice and upholds rights can empower an individual and help to reduce the likelihood of abuse. Treating individuals with respect, supporting individual rights to control their lives and make informed choices, promoting the independence of service users, respecting and promoting individual views, helping individual service users and care workers to make complaints and maintaining confidentiality, encourage service users to comment and attend meeting.
Those practices help individuals to acquire their self esteem an recognise their values, rights and powers what protect them from being abused. Cv Explain how encouraging and promoting active participation can help to reduce the likelihood of abuse. It would instil within the individual that they are a person, who has an right to make choices for themselves, and they are no lesser valued than any other person. It's about restoring in that person the confidence and vision of self worth, they otherwise would have had, had they not been made a victim of the abuse. Cvi Explain how an effective and easy to use complaints procedure can help to reduce the likelihood of abuse If it is easy to access the complaints procedure, and anyone willing to complain has no difficulty in doing so, then it makes it harder for abuse to go unreported, and hence less likely to take place. If a victim has difficulty complaining, then someone who might abuse them is more likely to do so, as they would be more confident than the victim and they would not be able to do anything about it.
Related Topics