Ways in Which Information Systems Are Transforming Business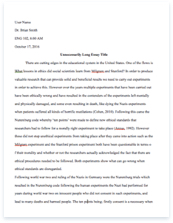 The whole doc is available only for registered users
Pages: 6
Word count: 1329
Category: Business
A limited time offer! Get a custom sample essay written according to your requirements urgent 3h delivery guaranteed
Order Now
An Information System (IS) is the study of complementary networks of hardware and software that people and organizations use to collect, filter, process, create and distribute data. Information system is crucial to collect, arrange, store, process and distribute necessary information at the required times to the required personnel. usually Information Is much required for day- to- day operations of business, to confront growing competition and to ensure efficient management of the business. Information systems are the lifeblood of the modern enterprise.
They have the power to create and restructure industries, empower individuals and firms, and dramatically reduce costs. Therefore, information system has been of great concern to business management and operations. Todays managers simply cannot effectively perform without a solid understanding of the role of information systems in organizations, competition and society. Information systems are transforming business through their ability to share Information In an instant. Due to lightning-fast technology, the overall pace of business is rapid-fire and growing faster every day.
For example, meetings and conferences can now take place via low-cost services such as Skype, which also offers free services to users. In the past, sharing information between parties in different cities or countries could be very expensive – long- distance phone calls or face-to-face meetings were necessary. Today, getting Information where It needs to go Is cheaper and easier than ever before. Businesses save money and globalization escalates. Because It Is easier to reach out, It is easier to expand a business to other countrie via Internet storefronts that literally service the whole world.
Cultural barriers are breached each day, as people use technology to learn more about doing business with other nations. This concept of fast-moving information and globalization contributes to a whole new way of doing business. Cell phone, smart phones, text messaging and social networking have also transformed the promotional aspects of running a business In the post-millennial age. Information systems have transformed business through Improved decision making. The objective of any management Information system is to provide information for decision making on planning, initiating, organizing, and controlling the operations of ny business.
Managers need rapid access to information to make decisions about strategic, financial, marketing and operational issues. Companies collect vast amounts of Information, Including customer records, sales data, market research, financial records, manufacturing and inventory data, and human resource records. However, much of that information is held in separate departmental databases, making it difficult for decision makers to access data quickly. Information system simplifies and speeds up information retrieval by storing data in a central location that is accessible via a network.
The result is decisions that are quicker and more accurate leading to increase productivity. Information systems have enhanced has become the main factor in business life during the last few decades. This phenomenon affects the economy, business life, society and environment in different ways, and almost all corporations have been affected by these changes. These changes are mostly related to increasing competition and the rapid changes of technology and information transfer which is basely facilitated by changes in Information Systems. Globalization leads to increased competition.
This competition an be related to product and service, cost and price, target market, technological adaptation, quick response, quick production by companies etc. When a company produces with less cost and sells cheaper, it is able to increase its market share. With the advent of information systems managers are able to effectively and efficiently serve a large chunk of their market even outside their host nations. Technology has taken the business environment by storm. Processes that used to be manual are now automated, and electronic means of communication have been heavily integrated into today's offices.
The arrival of technology has completely transformed today's business practices. Strategic planning in utilizing information systems is the key to gaining a Competitive Advantage. Managerial decision makers do not want to purchase new systems for the upgrade unless there is a plan to maximize its capabilities. In the future, the pace of information systems will continue to amaze and inspire; businesses will evolve and globalize, setting higher goals in the world marketplace. . Describe the differences between data workers and knowledge workers and the appropriate types of applications used by each.
Answer: In general, Knowledge workers are those employees who have responsibility for exploring and generating ideas and concepts rather than concentrating solely on implementing or managing existing processes or operations within the organization. The original 'prototype' used by Peter Drucker when he created the concept of 'knowledge worker' in the mid-1990s was a MD/PhD developing new drugs for a pharmaceutical firm. Generally speaking, knowledge workers have high degrees of expertise, education, or experience and the primary purpose of their Jobs involves the creation, distribution or application of knowledge.
Knowledge workers differ from data/manual workers because: knowledge work is less standardized and structured knowledge workers are used to a certain level of autonomy before certain ends result it may be difficult to know whether knowledge workers are working or not knowledge workers basically own their key production mean – brains knowledge workers need to be committed to and enjoy their Jobs. Knowledge workers are mostly people who hold formal university degrees and who are often members of a recognized profession, like engineers, doctors, lawyers and science.
Their Jobs consist rimarily of creating new information and knowledge. Knowledge work systems, such as scientific or engineering design workstations, promote the creation of new knowledge and ensure that new knowledge and technical expertise are properly integrated into the business. One example of a Knowledge Work Systems (KWS) is the computer-design system used by Odense Shipyards described in the Window on Management. Knowledge workers, who create and produce knowledge, have have new technologies available to support their role in the firm.
Powerful desktop computers called workstations with graphic, analytic, document management and ommunications capabilities can pool together information from diverse perspectives and sources both inside and outside the firm. In the engineering field, knowledge work systems might use such tools to run thousands of calculations before designers are satisfied that a specific part is safe. Designers and drafting experts such as those at Odense Shipyards might want to use workstations with 3-D graphics software to visualize a model of a product more fully.
Lawyers, in turn, may want to scan thousands of legal finding on their desktop before recommending a strategy. Types of application used by knowledge workers are: Knowledge work system, such as scientific or engineering design workstations, computer design system, and workstation and office automation systems (they are used extensively). While data worker organize and store information to be made available when needed. Typically have less formal, advanced educational degrees and tend to process rather than create information.
They consist primarily of secretaries, accountants, filing clerks or managers whose Jobs are principally to use, manipulate or disseminate information. Office automation systems are information technology applications designed to increase the productivity of data workers in the office by supporting the coordinate and communicating activities of the typical office, Office automation systems coordinate diverse information workers, geography units and functional areas. The systems communicate with customers, suppliers and other organizations outside the firm and serve as a clearinghouse for information and knowledge flow.
Types of application used by data workers are: Office Automation Systems. Typical Office Automation handles and manages documents (through word processing, desktop ublishing and digital filing), scheduling (through electronic calendars) and communication (through electronic main, voice mail, or videoconferencing). Word processing refers to the software and hardware that creates, edits, formats, stores and prints documents. Word processing system represent the single most common application of information technology to office work in part because producing documents is what offices are all about.
Desktop publishing produces professional publishing-quality documents by combining output from word processing software with design elements, graphics and special layout features. Knowledge Work Systems (KWS) and Office Automation Systems (OAS) serve the information needs at the knowledge level of the organization. Knowledge work systems aid knowledge workers, whereas office automation systems primary aid data workers (although they are also used extensively by knowledge workers).
Related Topics