How is Silas Marner's life changed after the arrival of Eppie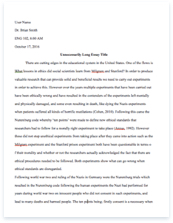 The whole doc is available only for registered users
A limited time offer! Get a custom sample essay written according to your requirements urgent 3h delivery guaranteed
Order Now
At the beginning of the novel, George Eliot uses language to set the scene. 'In the days when the spinning – wheels hummed busily in the farmhouses'. The language helps us to image what life was like for Silas.
Silas Marner was a good, honest man who was involved in a religious community in Lantern Yard. He was highly thought of, leading 'an exemplary life' and having a deep faith in God. He had a trusting simple nature and suffered from cataleptic fits, which the community think showed God's hold on him.
Disaster struck when his good friend William Dane betrayed him and he was accused of stealing money from the church. When the community find him guilty he feels there is no justice anywhere. Being such a trusting loyal man it drives Silas to near madness and despair and turns him against God and men.' There is no just God that governs the earth righteously, but a God of lies, that bears witness against the innocent.'
Silas is expelled from Lantern Yard for what he was supposed to have done, and this had a profound effect on him. He became very secluded and didn't have trust in anyone. He was a bit of a loner. I think that this had such a big effect on him because he was such a weak person. He was always very loyal, doing nothing wrong, trustworthy and very honest. Nothing like this had happened to him before and he didn't know what to do or how to cope.
Silas moved to Raveloe and was a stranger and outsider to the villagers. He was a weaver and began to hoard all the money that he earns. Silas had nobody to love and devoted all his time to working and collecting his gold.
He felt pity when he finds the cobbler's wife, Sally Oates suffering from effects of heart disease. He makes her a brew of 'foxglove' and she is made better. As a result he felt part of the community again.
Silas' coins were like a family to him, now he has lost faith in man 'He loved them all. He spread them out in heaps and bathed his hands in them, then he counted them in regular piles… like unborn children'. When he finds that his gold is missing, the purpose of his life has been destroyed. It is grief that causes him to scream 'a wild ringing scream, a cry of desolation'
The arrival of Eppie to Silas happens on the night of the New Years Eve party. Molly, Godfrey's wife is on her way to the Red House to disclose the secret marriage as she has been neglected; she is carrying a child. Molly takes some of her drugs and falls in the snow, the child toddles towards Silas's cottage; he is having a cataleptic fit and fails to notice the child enter the doorway. When he wakes he sees a mass of gold by the hearth, it is not his money but the golden hair of the child. He takes care of her and there is an immediate bond.
The villagers see Silas as a good man who is trying to bring up a child single-handed. They offer advice. Silas has the child christened Hephzibah, Eppie for short, after his mother.
At first Silas cannot bring himself to punishing Eppie, as time goes on though, he is able to and the presence of a child begins to transform him into a new person. He begins to believe in himself again and feels better then ever, to him Eppie was his new life, and it was even better then his stolen money.
He never even thought about that anymore.
When the novel begun Silas Marner had already been in Raveloe for fifteen years. I think that his experiences at Lantern Yard affected the way that he related to the people in Raveloe. He was made a stronger man, but was still the same caring person inside. He realised that not everyone was as bad as the people in Lantern Yard, but because of what had happened he was cautious of people and what he said to them.
The arrival of Eppie affected Silas, her new loving father, very strongly from the start. At first he saw a glow of gold, hoping it was his gold come back to him, when he realized it were a young child, he cared for her immediately, taking her cold, wet shoes off, warming up some porridge for her to eat. It was as if he had been a father before. "…But instead of the hard coin with the familiar outline, his fingers encountered soft warm curls." Silas felt that Eppie was a "message from a far-off life".
As Eppie and Silas grow older together, Silas grows fonder and fonder of her, as if she were his own child. "I can't part with it, I can't let it go…It's come to me – I've a right to keep it", Silas says feelingly. I think that the use of such language helps the reader to establish what Silas is really going through. It was all that he had. He couldn't go through the emotions that he went through after losing the gold again so tried his hardest to keep Eppie. In the end Eppie chose Silas over her real parents, this emphasized on the theme that love is greater than money.
He realizes that love is far more important then money. Yes, he does get his money back, but Silas would always prefer Eppie to any amount of money. This is how George Eliot attempted to prove that love of others is ultimately more fulfilling than love of money.
During the time that Silas was looking after Eppie he had the happiest days of his life.
Language plays a substantial part in the way we picture and think of Silas Marner. The language that he speaks demonstrates this best. Before the arrival of Eppie he appears very dreamy and vacant at times. I think of him as being shy and very self-dependant. Although Silas had friends, he was never really there. It was as if he was on cloud nine. The introduction of Eppie really brings out his true character. He is 'part of the community' he speaks with more ease and self-confidence.
I conclude that the language used by George Eliot helps readers to picture what she was thinking about when writing this novel. It also helps us to understand characters more and helps bring forward issues raised in the novel.
Related Topics