Pfizer "Branding" Marketing Strategy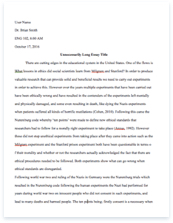 The whole doc is available only for registered users
A limited time offer! Get a custom sample essay written according to your requirements urgent 3h delivery guaranteed
Order Now
Pfizer Inc. is a research-based, global pharmaceutical company that discovers, develops, manufactures and markets prescription medicines for humans and animals, as well as consumer healthcare products. Pfizer operates in three business segments: health care, animal health, and consumer health care. In 2003, Pfizer committed $7.1 billion to research and development in 33 major research projects across 10 categories. Their products are available in 150 different countries, with their 120,000 employees worldwide they are able to expand their business and have strong financial performance in lieu of a intense competitive marketplace.1
Pfizer's Mission Statement: We will become the world's most valued company to patients, customers, colleagues, investors, business partners, and the communities where we work and live.
Pfizer's Purpose: We dedicate ourselves to humanity's quest for longer, healthier, happier lives through innovation in pharmaceutical, consumer, and animal health products.2
Today's current pharmaceutical market seems to be overrun with generic drug manufacturers, legit and "questionable" Internet pharmacies. This competition along with rising research and development costs and a saturation of drug marketing gives a illusion of "muddy water" market. A current trend in the industry are the mergers and acquisitions by the larger pharmaceutical companies such as Pfizer and Merck. By doing this, they are hoping to reduce competition, tap into other product fields and create a synergy. Pfizer purchased Pharmacia in 2003 that helped them create a more diversified product line.
One reason for the saturation of marketing for drug manufacturers is the 1997 Food and Drug Administration's deregulation of pharmaceutical advertising in the US. This allowed direct to consumer (DTC) marketing. In the past, the only advertising a pharmaceutical company could do was the direct promotion to physicians and through medical journals/magazines. The new guidelines allowed advertisers to target consumers with a "major statement" as long as they mentioned the most important risks involved in taking their products. The actions were finalized in 1999 and the results were amazing.
In 1996, television advertising was 11.2% of the average pharmaceutical industry's DTC budget and by 1999, it had increased to 61% of total DTC costs.4 DTC advertising is now considered essential to the drug maker's advertising, marking a shift in marketing strategy from primarily targeting Doctors to targeting the patients. This can be viewed in Figure 2, showing how Pfizer has shifted its attack plan away from drug representatives as they no longer rely on their representatives to push their sales. The metric also shows how Pfizer has diversified its market share beyond the US, but that will be discussed later.
Figure 2: Pharmaceutical Sales Breakdown5
Future Market and Recommended Strategy/Plan Changes
In order to increase sales, especially in an overcrowded market, brand awareness needs to be increased. The idea is to have Pfizer become an umbrella brand that all of its products fall under. The United States baby boomer generation is starting to need elderly care and medication in retirement, and this segment is seen as key market to any pharmaceutical company. Along with the developing Asian nations, there will be a very strong market demand in the short term future. Pfizer has been shifting its marketing effort to raise brand awareness through DTC marketing and buzz marketing.
The famous example of buzz marketing is Pfizer's Viagra brand. It twisted erectile dysfunction (ED) troubles into a "popular" problem in part in large part because of the buzz marketing for the product. Buzz marketing is a viral form of marketing, meaning the promotion by word of mouth. It costs company nothing beyond the initial marketing of the product and relies on the "buzz" to push its product. Another famous example of this is the Apple iPod which has minimal advertising budget but is wildly popular.6
Pfizer has also used "Alpha-Pub's" for their products like former Senator Bob Dole and Mark Martin. An "Alpha-Pub" is a person that is paid to talk-up a product in public to influence consumers into their products.7 This creates buzz when the figure makes a statement. Bob Dole became talked spokesman because he started doing promotions after he lost the election and was able to add comedy to advertisement.
Target Market Strategy
Now we come to why Pfizer is in business today, while they offer a large spectrum of products it is still their goal of helping people enjoy a healthy, long, productive life with fast/safe medication. By promoting a healthy, active, and fun lifestyle through DTC advertising, Pfizer can connect to the consumer with visions of making their families grow stronger and adding the benefits to society as a whole. Saying that ageing should be a positive experience, not a means to the end, is a connection that reaches to comfort the worried consumer.
Pfizer has maintained their strength in the market by having a great brand image. For all the products mentioned in Figure 1, quite a few of them are considered industry leaders in their categories. With DTC consumers become aware of these leading medications. Without them the consumers would think one drug is as good as the next, at which time they would probably choose the cheaper one.
Current technological advances and improvement in media services have translated into a greater effort in spreading knowledge about the products and services drug makers provide. If you turn on the TV it is easy to see the strategy that advertisers are using, encouraging consumer to ask their doctor if "this drug is right for them." The educated consumer is more capable to make conscious and intelligent choices in the products they purchase. Studies also show that advertising helps improve communications between patient and physician. Advertising also informs the consumer that health is not only skin deep and there are many things that only a doctor can diagnose. An example of this is cholesterol levels, which in Figure 3 shows how looks can be deceiving.
Figure 3: Ad Campaign Example8
A large part of future growth is taping into the developing countries. Many of these countries may have traditional forms of healing that are more nature than Pfizer is used to, meaning that a challenge may await its advertisement team. So brand advertising can reach these new consumers for trusting the Pfizer brand.
Also, by offering additional services to communities, Pfizer is able to promote its brand. Pfizer has numerous health centers available for separate therapeutic categories as seen in Figure 3. The Pfizer women's health program in particular asks in their advertisements: "The more you know about what you need to know, the healthier you can be. Learn how health screenings and being proactive about your health can put you in control."9
Pfizer Health Centers Available
Allergy Alzheimer's Arthritis Cancer Diabetes
Exercise Health ; Living Heart Disease High Blood Pressure High Cholesterol HIV Menopause Migraine Sleep
Mood ; Anxiety Nutrition Overactive Bladder Reproductive Health Stress
Women over 50 Yeast Infection
Figure 4: Pfizer Health Centers
Negative Impact of a Branding Market Strategy
The downside of using Brand advertising to promote your product is if a lot of news is created over the negative effects of your product it destroys creditability to your brand. Merck is experiencing this now over the use of it's Vioxx drug. Drug makers can be sued over the publication of clinical trails or marketing of drugs for so-called off-label uses. The FDA laws allow doctors to prescribe drugs for any disease once the FDA has approved a product for a single use. But companies can't promote drugs for treating diseases that the FDA hasn't approved. 10 Pfizer went through this brand episode early last year with its drug Neurontin. The federal government won a case against Pfizer for $430 million over the use and promotion of Neurontin for diseases not approved by the FDA.
Advantages of a Branding Market Strategy
A advantage of having a favorable brand is that it allows a line of products to follow its success. Medications are protected by patents that last for 12 years. By building a well perceived line brand it helps Pfizer to retain control of a therapeutic area. Pfizer can then offer extensions of a classification of drug. For instance Pfizer has done this with Glucotrol by offering Glucotrol-XL. They also built brand equity with Celebrex and Bextra by having them similar. It looks like they'll be doing this again with Lipitor and Norvasc.
Once Pfizer becomes solidified as the "best drug company," the choices consumers make will be simple since they want the best for their problems. Doctors will also recognize Pfizer's products and thus recommend them to their patients. They'll make the connection between drugs manufactured by Pfizer as the best available creating additional revenue because of Pfizer's corporate image. This is where the acquisitions of other companies bodes well because the other companies products can be promoted under Pfizer's umbrella brand name.
Conclusion
The promotion of Pfizer's brand name must be done through direct-to-consumer and buzz advertising. Pfizer needs to spend more on marketing for growing its corporate brand image through advertisements. This image will be the umbrella for all of it's products, both promoting them and shielding them from negative publicity. By building this image, they'll increase the awareness of both their leading drugs and their special drugs and raise their total revenues by of all brand lines.
Related Topics