Millennium Development Goals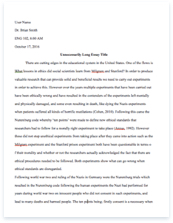 The whole doc is available only for registered users
Pages: 2
Word count: 465
Category: Goals
A limited time offer! Get a custom sample essay written according to your requirements urgent 3h delivery guaranteed
Order Now
Millennium Development Goals (MDG) was established in September 2000 at Millennium Summit in New York City, United States of America, which was supported by 192 United Nation countries and 23 international organizations. It was established in order to support countries which had impoverished economy by the United Nations. Millennium Development Goals assist the country by helping it to improve its social and economic situation. This program is intended for world's poorest country. There are many actions which will be taken, in which is being separated into eight main goals.
To achieve these goals, they are providing direct support to the country, raising the awareness of the people in the country, and providing them with management, research and planning development. The first goal is to eradicate extreme poverty and hunger. The United Nations wanted to halve the population who only get less than $1 per day. Decent employment rate must also be achieved. Children who are under five years must not be in underweight anymore. The second goals of Millennium Development Goals were for the people to achieve at least primary education, and by 2015 all children may get the opportunity to finish their primary education.
Both female and male whom is aged between 15-24 years old should be able to read. The third is to promote gender quality. Women will be able to held seats in parliament. The other goal is to reduce children mortality rate by two third, especially child who is under five years old. The fifth goal of Millennium Development Goals is to improve maternal health, in which is to decrease the maternal mortality ratio by seventy five percent. Thus, skilled health personnel are needed all the way from pregnancy period through delivering the baby.
The United Nations were also wanted the people who lived in less economically developed country to have adolescent birth rate. Its sixth goal is to combat highly spreading diseases such as HIV/ AIDS and malaria. It was more pressured to population whom aged 15-24 years old. They also gave basic knowledge about the disease and how to prevent it. People who had suffered from HIV/ AIDS infection are also given treatments by the year of 2015. Not only HIV, other major diseases such as malaria, tuberculosis is also being handled. Taking care of environmental sustainability is also one of the goals.
Terrestrial and marine areas were protected in order to avoid its aftereffects such as the threatening of species' extinction. The sanitary in the population also increases; moreover they wanted to have a better living improvement to at least 100 million slum dwellers. Last but not least is to improve global partnership. They help to improve the communication nationally and also internationally by providing telephone lines and internet. Developing countries were also given assistance for providing drugs with an affordable budget.
Related Topics