Love And Identity Throughout Money In Dickens' Great Expectations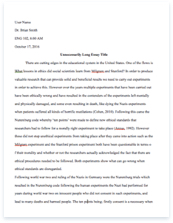 The whole doc is available only for registered users
A limited time offer! Get a custom sample essay written according to your requirements urgent 3h delivery guaranteed
Order Now
The characters in the novel are able to change their perspective of life and behaviour easily and the consequences of these changes are shown at the end of the novel, in which isolation is the main consequence. It is not until the end of the story that Pip realizes the fact that money has come to rule and ruin his life.
Great Expectations is "a variant on the theme of love"1. According to a Biblical definition of love, which appears in 1Corithians: "Love is patient and kind; love is not jealous or boastful; it is not arrogant or rude. Love does not insist on its own way; it is not irritable or resentful; it does not rejoice at wrong, but rejoices in the right. Love bears all things; believes all things; hopes all things; endures all things2". But in the case of Pip he is perverted in his affections and cut off from those who love him and whom are loyal to him, especially Joe, by the expectation of money, as seen throughout the whole novel.
In the first chapters of the novel, the reader thinks that Pip's status as a naive boy and his love for Joe will not change because he considers him and Joe to be equals. The only love he receives is from his sister Mrs. Joe and Joe, but until he meets Estella, he starts to change his perspective about his life and his feelings for Joe change. He fell in love with Estella since the first moment they saw each other, although there is no indication or evidence in the novel about her feeling love for Pip, she never mentions her feelings for him, he would do whatever it takes him to be with her.
Another definition about love found in a dictionary says that: "Love is a strong liking for someone. It's a strong passionate affection for another person"3. But how much love does Pip really feel for Estella? Since he has suffered from an unreturned love. Throughout the novel Pip suffers from love, but at the end of the novel, as Pip encounters Estella, the reader gets the impression that Pip does not love Estella anymore, on the other hand he seems to feel happy about Estella's suffering, since he states in the original ending that he is "glad afterwards to have had the interview, for in her face and in her voice, and in her touch, she gave me the assurance that suffering had been stronger than Miss Havisham's teaching, and had given her a heart to understand what my heart used to be"4.
In the new ending of the novel it seems to be quite the opposite, starting from the place, in the original ending the place is not clearly described. In the new ending Pip finds himself walking around the Satis house, he finds Estella who still literarily takes his breath away, she hopes for them to be friends, but as they walk around holding hands there is a slight hope for them to end up together in the future. We as readers tend to think that Pip's suffering would end here in the place in which Pip's love story began, especially when he says: "I saw no shadow of another parting from her"5. We might interpret this as Estella and Pip finally being together.
Pip suffers from unreturned love throughout the novel; the only love he receives is from Joe. Nevertheless he is not the only character who suffers from love, Miss Havisham in fact is the first mention of unreturned love in the novel, she used to be a beautiful woman who was betrayed and abandoned on her wedding day. She wanted to take revenge on man for what she has suffered. She adopted Estella and raised her to be a cold hearted woman who will break man's hearts. Near the end of the novel she realizes that she has been cruel and regrets having destroyed Pip's life.
At the beginning of the story Pip as an orphan does not worry about identity in any way. He lives with his sister Mrs. Joe and her husband Joe, from whom he receives love, but until he meets Estella, he starts to shape a new identity. He becomes bitter with Joe and feels shame for him and his economical situation. He looses respect for Joe and does not wish to be his apprentice anymore. Pip thinks that a mere change in his economical situation will make him a new person, able to impress and call the attention of different people, especially Estella, who will stop seeing him as a common boy.
According to a passage in the Bible changing one's identity leads to the "total loss of personal worth"6, as in the case of Pip who goes from being a naive orphan for whom everyone felt pity to a gentleman whom we as readers stop liking as a character, and who has lost his true friends.
Another character who is able to change his identity is Wemmick, who changes radically based on the place in which he is set. In Jagger's office he takes seriously his role as a professional, but at home with his father he is warm and kind. Mrs Havisham's identity, which was for many years of a bitter old woman, is finally changed when she realizes the fact that she has ruined Pip and Estella's lives. The fate she had for the man she loved, Compeyson and the way he betrayed her is the reason of the destruction of her identity as a young woman. In other words identity and the changing of it is the main cause of the character's unhappy lives.
The great opening of chapter 1, which gives the description of the marshes and the confrontation of Pip as a boy with the convict sets the key to the whole story. We as readers expect the convict to appear in the future and believe the convict to be an important part of the story.
Money can change the way people behave and Pip is not an exception since "money is the agent of isolation for Pip"7. When Pip was younger and poor he had no sense of identity nor did he have intentions of becoming a gentleman,he did not have great expectations and money was not an important matter to him. But it is not until he meets Miss Havisham and Estella, that he feels embarrassed about his family's economical position and Joe's lack of education. Before he met them; he admired Joe and his status was not an important factor, he considered themselves as equals.
As Pip grows old his new role as a gentleman corrupts him, since he has been shaped into a new identity, an identity that unfortunately has been ruled by the influence of money, and makes him treat Joe as an inferior. Pip has learned that money is important in order to succeed in life and that Joe's economical status is something that matters to Pip, since Joe is a blacksmith with no expectations of life.
Pip's economical expectations grow when he thinks that his supposed benefactor is Miss. Havisham, although she was not a kind benefactor, Pip accepted the fact that she could be a kind woman by making him a gentleman.
Pip's expectations finish when he discovers that the "money to which he owes everything is ill gotten"8. He realizes that Miss. Havisham was not his benefactor and feels hatred for her, because she made him think she was his benefactor and treated him with cruelty. His real benefactor is a convict named Abel Magwitch, the convict whose leg injures Mrs. Joe and whose daughter Estella breaks his heart.
Pip enters into a period of serious illness, he has no money, and the only person who ironically is there taking care of him is Joe, eventhough he had treated him badly in the past, Pip realizes that Joe really loved him and that having money was not what he expected, as it had changed his life up to the point of making him loose his family and friends.
We as humans are willing to do just about anything in order to achieve our goals in life, most of the cases our goals are linked with our expectations of money and the necessity of being loved by another person. This is evident as we first receive love from our parents, who teach us how to feel love for others. When we grow up; we begin to sympathize with others, with whom we would like to share our lives and for whom we would do whatever it is in our hands to make that person happy, and of course we tend to achieve that goal with money, we think that money can do everything for us, in the case of Pip this was not an exception, he fell in love with Estella, although he did not receive love from his parents, he was willing to give everything for her, even though she did not feel the same for him, he tried to do everything in order to impress her, even turning himself into a wealthy gentleman, who never obtained what he wished for.
In the novel love has a way of transforming people, it turned an orphan into a gentleman, as in the case of Pip, a mean convict (Magwitch)into a nice old man who may feel compassion for others, and substitutes Pip for his lost daughter, Estella, and a beautiful bride into a miserable black hearted old woman dressed in yellow. Love changes the lives and attitudes of the main characters in the novel, and their lives will never be what they used to be.
Related Topics