E-commerce in the Health care industry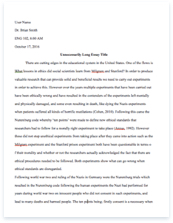 The whole doc is available only for registered users
A limited time offer! Get a custom sample essay written according to your requirements urgent 3h delivery guaranteed
Order Now
E-commerce is changing the shape of how transactions are conducted, providing businesses with accuracy, speed and an efficient delivery method. However people are realising that a robust infrastructure is needed to generate a better alignment of solutions in the long term.
Ecommerce allows you to deliver your services or products at any moment and anywhere. Your business will become global in a matter of seconds allowing millions of users unable to make it to your office become your best customers and friends. Without the need of them to travel they have a library of choice in the luxury of their own time and space. The buying power of the customers is increasing as well as the selling power of the business as millions of transactions are made every second.
Prices for customers will be reduced, as the business will have lower overheads and inventories. However there must be a trust relationship between the suppliers and consumers providing an efficient supply chain.
Healthcare industry
The health industry for example is using ecommerce as a source of information that businesses are providing, whether it is selling health advice or health products. In this industry the information can be of a highly sensitive nature. There are regulatory bodies that govern the way business is conducted. HIPPA is one standard that protects the patient's right.
The latest census showed that there is an increase in the over 65 than under 18's population. Private care providers are setting up their business electronically to help assist and manage the less fortunate due to disability or old age. They have an easy to access website and allow the older generation to make simple transactions in purchasing their approved medicine or medical equipment.
Business managers of a surgical hospital need to order supplies of medical related equipments. Eprocurement has allowed this to become convenient and accurate where supplies can be tracked.
Alternative medicine has heavily promoted itself via ecommerce, allowing consumers to purchase their products at a reduced price where delivery will be instant.
Gyms and Health spa are allowing customers to make transaction by joining their club at a lower cost. Weight Loss centres, manufactures of hygiene service or disposals are generating business electronically with a larger client base. Whether this is a B2B or B2C transaction, the company has to align its technology with its business.
Successful ebusiness model
There are certain reasons why several ebusinesses are more successful than others. The ecommerce models should be able to demonstrate the ability to
* Know what business it is in
* Have the correct infrastructure.
* Consider what the customer is getting out of this site
* Be user-friendly – It should be easy to navigate around.
* Have accurate content.
Surveys have shown that the customers experience is more important than the price
of purchasing items or services. Therefore giving the customer what they want in a way they remember will generate continuous profit streams.
There are internal and external risk that electronic businesses will face. Some internal risks should be controllable. However for external risks this is not always simple. Businesses are investing a lot of money in preparation for adverse threats. Some of the risk control devices include Firewalls and Network intrusion detectors. People should receive training and be educated on these risks.
External Risks
External risks include
* Viruses, (e.g. the Millesa virus is estimated to cost businesses $80million losses)
* Hackers/ Fraud, if they get on to your secure site they could erase files, or see sensitive data, e.g. health records or banking details.
* Businesses need to be aware of their competition. Other businesses will find it easy to copy your strategy or produce better more user-friendly sites.
* Costs can be an internal or external risk. You might not anticipate how much money your company needs, or if the business suddenly grows how quickly your cost will grow.
Rewards
* If your business model is good you can build a successful brand very quickly.
(ebay and Amazon have both achieved this)
* If your site is user-friendly and the content is accurate you can build a large useful database of client's details. This will allow you to personalise information benefiting you if the customer keeps making purchases from your business site and benefiting the customer if what they need is only one or two clicks away.
* Many successful businesses have diversed into other services or products. (This could be due to a having an efficient client database.) Some businesses have diversed vertically or horizontally giving the customer a one stop shop experience while opening more avenues for themselves.
* The cost of doing businesses over this medium is reduced substantially.
* Networks with other businesses can be built instantly.
* Having direct links with your own suppliers will allow you to exploit greater efficiency.
Future of ecommerce.
* As technology will continue to change ecommerce will continue to adapt.
* People will be connected to the Internet all the time, this will change the projection of business. Communicate barriers will improve with more availability.
* There will be smaller pocket size devices, where other products will be linked to the website allowing continuous access.
* Touch screens will be fitted around hospitals where patients and visitors can make simple transactions.
* Companies need to continuously innovate to stay ahead of competition.
Recommendation
* Legal issues and laws should be easier to understand, allowing further cross broad trading.
* Open standards should be promoted in hospital.
* Confidential and security concerns need to be addresses.
Related Topics