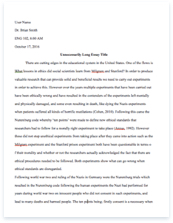 The whole doc is available only for registered users
Pages: 6
Word count: 1404
Category: Love
A limited time offer! Get a custom sample essay written according to your requirements urgent 3h delivery guaranteed
Order Now
Ben Okri started to write as a realist with post-colonial themes. Being a magic realist, he resorts to fantasy, dream visions and illusions and more, inventing and creating in his novel rather than simply recording events or facts. This leading figure of the Nigerian writers brings together the modernist strategies and Nigerian literary tradition in his works.
Okri's "Dangerous Love" is a captivating novel that presents to the readers an epic of daily life. Revolving around the life of an artist and his doomed love, interwoven in this narrative of post-colonial Africa, are the sordid realities of a ghetto life with passionate emotions that creep within people enclosed in these boundaries. The very title of the novel suggests the risk at which the protagonist and his ladylove are. Their love is born in danger and eventually also ends under violent circumstances. On one hand Okri talks of such hazardous lives of the Africans, while on the other hand, he makes Ifi and Omovo live in their world of fantasy, where they break through all barriers. So here we have a novel, celebrating ordinary lives under impossible conditions.
Such a delicious cocktail mixed to perfection, enables us readers to get a better understanding of the state of mind and experiences of the Nigerian youth. This generation isolated from the ancient tradition, dream of girls, money and the good life in America. Omovo's friends, Dele and Okoro, crave for such life of freedom and self-fulfillment. But on the other hand we have Omovo, an alienated painter, whose paintings are at once both political and deeply private as well.
Painting and creating in the madness and corruption of 70s Lagos, Omovo captures a post-colonial corrupt world of politics and the struggle to survive in such a world.
Just as Ben Okri does in his novel, so also Omovo in his art depicts the sound and smell of Africa, saturated with corruption and self-doubt. Through his art, Omovo relives this reality and experiences a cathartic effect. His art is also his way of expressing that he's not isolated.
Everyone is a victim of this violent Africa. Such reality is what Omovo and Okri both treat in their respective arts, but Okri emphasizes on combining realism and fantasy. Now, for instance, his scumpool picture appears very controversial. Omovo draws this image from what he sees in the ghetto in which he lived. He unconsciously but realistically evokes the scum that surrounds the slum.
However, Omovo does not merely reproduce a photographic image of the scumpool, but subtly captures even the foulness and its association to the nation at large. One gets so involved in this physically sickening environment that you feel as if you'll be sunk into it. This question of what will happen is an outcome of Omovo's sense of frustration. He is not a protester, but through this painting he merely seeks to convey that ghetto life and experience. It depicts a way of life where idealism is shattered and truth and beauty appear far away.
Now, when displayed at an exhibition, the state authority, on the charge of harming the national integrity and provoking people, confiscates this painting. In this episode, Okri questions the very idea of nationalism and freedom. Hence we see a new kind of imprisonment, the brutal savagery, on the part of the new masters of this neo-colonised nation.
The title "Dangerous Love" does not merely refer to the doomed love of Omovo and Ifi but could signify the fate of love for the nation as well. Hence people like Omovo, suffer a complex experience of torment. They are victims of colonization, who remain victims even after decolonization. For instance, Omovo's friend Keme is a journalist, "always eager to prove himself". His ironic writing brings out the irony in him.
So here we have these two, doomed and damned. The road they take to the park, metaphorically symbolizes freedom, a sense of exhilaration but it is short lived. Soon they reach the park and at this moment Omovo with "trouble gathering" over his shiny, baldhead, stumbles upon a dead girl, another "sacrificial victim". This episode, gives the readers a feeling of d�j� vu, due to the recurrence of the sense of the extract placed at the beginning of every section of the book.
In fact this is a pitiful story of so many people, whose lives are covered by darkness created not by the setting sun alone, but arising out of their own predicament.
The image of this dead girl continues to haunt Omovo, imposing upon his memory of the past, making him recall the brutality meted out to an old man and the girl, witnessed by him at the tender age of 9 and hence such cruelty and senselessness of it all appears more poignant to the reader. Furthermore, he sees the face of this dead girl, in Ifi's face. And so such forbidding future emerges. Thus, finally, the girl remains a metaphor for Ifi, the land and the other women as well.
Omovo in his paintings portrays a deeper and complex vision of his existence, in this claustrophobic ghetto life. These paintings by Omovo, become the literary canvas for Okri. He through Omovo, makes one wonder at the unique perception of the familiar world around. This is a process of defamiliarisation that Okri makes his readers ponder over. He creates a world beyond the actual and the familiar.
Okri evokes a lot of correspondence, a lot of association. He talks of the tragedy of all young people through Omovo's tragic existence and so also of Keme and Ifeyiwa. Ifi's hopes and dreams are all shattered and destroyed, just like the wishes and aspirations that the dead girl might have had. Such tragedy haunts one's life, as there is no hope for the young or old to belong to a world of their own. He further questions the totality of an artistic creation. According to him, an author or artist is in control of his characters, plot, etc. but the contemporary world is too complex and contradictory to be controlled and so his vision remains open-ended. Moreover, it's a fragmented, detached and dispassionate vision, and this is a post-modernist way of writing.
An artist fumbles in his attempt to recreate reality in his art. He must not smear objectivity with passivity and his commitment must not get him politically involved in the world or nation. This is true of Okri himself and is projected through his fictional counterpart Omovo. Both of them are left with that strange feeling of being a part of it all, yet being out of it.
Omovo is committed, yet detached. This young generation of Omovo and Ifeyiwa wants to find its own path, separate from the world of Lagos of Nigeria. They don't want to live the same life as their forefathers but instead desire their own independent freedom from this post-colonial world. Furthermore, Omovo's relation to his family and their tragic break out suggests the failure of the parent generation. It also shows betrayal of the younger generation by the older one. Hence we see the need to move away from a world that is old, ugly and destroyed. It is not mere escapism, but they don't want to get submerged in the swamp they live in.
Omovo often desires to form some sort of a link with his dead mother. This depicts his desire to move into the past but his inability to do so, suggests a loss of childhood, but in reality his generation has lost many things. Hence that sense of loss also, is observed in the novel. In fact the confiscated painting, itself spoke of these losses.
Further, towards the conclusion of the novel, Omovo attempts to paint the girl's picture, but he cannot remember it distinctly and so the painting remains incomplete. However, this faceless painting suggests a universal face, giving that sense of people being lost in the middle of nothing, in the world. It is in this aspect that Omovo calls this painting "Related Losses", as it is the loss of one another, the loss of the girl and her physiology, and so on.
To conclude, one could say, that this novel of disloyalty and vengeance, brings out the kind of nationalism that prevailed in post-independence Nigeria. This whole journey into darkness with a glimmer of hope to reach the light at the end was a difficult cycle to complete. Even so, "Dangerous Love" combines social realism with fantasy, exploring the post-colonial experience of the Nigerian youth.
Related Topics