Present the Initial Business Idea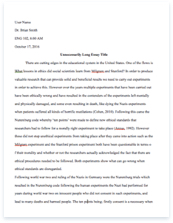 The whole doc is available only for registered users
Pages: 3
Word count: 710
Category: Business
A limited time offer! Get a custom sample essay written according to your requirements urgent 3h delivery guaranteed
Order Now
Dear Sir/Madam
I am writing to tell you about my new business plan. My new business plan is called Treasurable Treats, it's a Dessert Buffet Bar and it will be located in Slough Highstreet. The aims of my business are to survive the first year of trading, my unique selling point (USP) is that this buffet bar is completely different to any other dessert restaurant. The demands for my business are that I want it to be high demand; every day people visit the local Highstreet to work, shop and to eat, and I think that people will come and have desserts and this will show that my business will be successful and being successful will make other people come to the shop and make it more successful. My business will be partnership because I can ask my family to help out and make it into a family business. Some of the advantages of being a partnership are that: * It's flexible,
* You can have better decision making, and
* You have shared responsibility.
Some of the disadvantages of being in a partnership are that:
* You can have disagreements,
* You have to share the profit, and
* You and your partner have to pay tax
My target market is Young People, Families, Mature Women, and Working People, I targeted these people because it could be a chill out area, they can come and relax and forget about any types of pressure. My competitive edge is that my business is different and unique because it's a dessert buffet and there isn't anything like that in Slough which will make it successful and with this success I will be able to expand the business and make it a much larger business. Hopefully my business will beat other local small business in the area. The way in which I will beat the local business is that my products will be up to a high-quality standard at good and reasonable prices. Whenever a new season starts I will introduce a new dish that is suitable to the season e.g. if the summer season starts I will introduce a dish that it cool and refreshing.
The business trends that my business will have at the moment that might affect my business idea are that because there is nothing similar to my business so it can be a factor that might impact my success. People that are unemployed won't be able to treat themselves because they won't have that much money and spending power. Also in the summer people will want to come buy ice cream and that will make the shop full of customers, however in the winter customers won't come because it will be cold and people wouldn't come, but to resolve this The external influence that can affect my idea is that when its winter, people may not come to the shop and buy things because it will be cold and people tend not to go out after work to get something to eat, but my business will do home delivery to resolve this problem. Also another external influence can be the recession, people might go out and buy desserts that are expensive, and to resolve this problem I will have good and reasonable prices that everyone can afford to pay.
What I will get out of creating a business is that I will let people know that I can achieve something that people wouldn't expect me to do in my life and I will be proud to own a business which will be successful. The advantages of creating a business like mine is that I can be my boss, I get all the profit, I can do the as many hours as I want but I won't have any time off if I wanted to. I don't have to follow someone else's rules. The drawbacks of creating a business like mine is that I will be doing more than one thing e.g. if a customers come to the shop I will have to serve them then make the food then clean the tables so to resolve this I will hire more staff so it can be balanced out. But if I hire staff I have to split the profit.
Related Topics