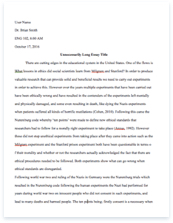 The whole doc is available only for registered users
Pages: 3
Word count: 508
Category: Football
A limited time offer! Get a custom sample essay written according to your requirements urgent 3h delivery guaranteed
Order Now
Football and EPLThe English Premier league commonly known as Premier League or the Barclays PremierLeague is very famous and almost all football fanatics from all over the world follow itpassionately. So passionately that there are several pubs all across England who follow specificclubs and if you are a person who support other clubs or teams, you are not allowed inside. Ifyou do end up in their place somehow and they come to know that you support other sides, youare literally kicked out.The English premier league known as EPL in short was founded in 20th February 1992. There areabout 20 teams or clubs participating in the tournament. It comes under UEFA (Europe)confederation. They held two domestic cups commonly known as FA Cup and League Cup. The2009-2010 seasons was won by Chelsea who has great stars such as John Terry, Frank Lampardetc who represents England in FIFA World Cup. The 2010-2011 is currently in progress. Theseason usually runs from August to May every year.As I have mentioned earlier there are 20 professional clubs representing the league. Each teamplay about 38 games every year and in total the league has about 380 games.
In the initial roundgames, if there is no result at the end of stipulated 90 minutes time, the match is considered to bea draw and clubs shares the points (i.e.) No golden goal or penalty shootout applies. Golden goalis a game play where play is extended once the match ends in a draw after stipulated 90 minutesand the first team to score the first goal during that period is declared as winners. EPL games areusually held in Saturdays or Sundays. It was known as Premiership from 1993 to 2007 and nowsince it is sponsored by Barclays Bank, it is known as Barclay's Premier League.However the concept of league goes back to 1888. Since 1888 a total of 23 teams have beencrowned as Champions of English football. Since the inception of Premier league in 1992, 44teams have competed against each other for the title and four has gone on to succeed in doing so.
Manchester United, one of the most famous sides who is followed by majority of footballfanatics, has won the title for 11 times. Arsenal has gone on to win the title 3 times. Chelsea alsohas travelled the distance 3 times. Blackburn Rovers accomplished the task only once in the last18 years.The Premier League trophy was created by Royal Jewelers Asprey of London. It weighs 4st (25kgs, 56lbs), 76cms tall(30 inches), 43cms wide(17inches) and 25cms deep(9.8inches). Thetrophy body is made out of sterling silver and silver gilt while its plinth is made up of malachite,a semi-precious stone. There is a silver band around the trophy base circumference, upon whichthe names of the title winning clubs are listed. Malachite Green color represents the green fieldsof play. The design of the trophy is based on the heraldry of three lions that is associated with Englishfootball. No wonder this trophy and the champion title is very prestigious and every team would die to becrowned as champions.
Related Topics