Porsche internal and external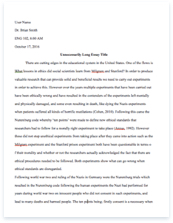 The whole doc is available only for registered users
A limited time offer! Get a custom sample essay written according to your requirements urgent 3h delivery guaranteed
Order Now
Porsche's mission, vision and its reputation are clouded after the take over of VW group. VW group oversaw the take over of other famous brands like, Bentley, Buggati and Lamborghini. Under the new leadership and direction from the top brass, the first move was to restructure Porsche. The restructuring saw Porsche's top executives sent to other car brands in VW group to share expertise and Porsche's success. Replacing them are executives from other car brands, like Matthias Muller from Audi whose main aim was to integrate Porsche into VW family, extend its product line and increase production, from 80,000 units to 150,000 units within 5 years. This puts Porsche's current brand image and reputation in danger, as it is known to produce quality cars and not quantity.
2. Situation Analysis
a. General environment analysis
i. Technological trends
Porsche has the reputation of being the forefront when it comes to technology within high performance sports car. In 1999, Porsche move in and bought a stake and subsequently control in Misescke Hofmann und Partner (MHP) – specialty in IT technology and process improvement group and Systems, Applications and Products in Data Processing. The expertise was used exclusively to improve Porsche processes. Which helped in learning of new business techniques and technologies. This allowed manufacturing process of Cayenne, Carrera GT and Panamera to happen in the same plant on the same
line in Leipzig, Germany.
Solely on the car itself, Porsche created and development-leading technology that was hard to imitate, for example the seven-gear Porsche Doppelkupplung and the Porsche Torque Vectoring which is known to be reliable in performance at comparatively low prices.
ii. Demographic trends
In North America itself, Porshce aficionados tend to be college-educated men between 36-55 years of age with an annual gross income in excess of $380,000 per annum. This segment of consumer value innovation and independence, who are holding senior positions in MNCs, medical professionals and entrepreneurs.
On the international stage, given the possibility of CAFE regulation enforcement in the US, Porshce has been diversifying its international reach. China is one example where expansion for Porsche accounts for 15.6% in overall sales in 2010, from 10.6% from the previous year. The rising consumer power in China itself, it serves as an opportunity for Porsche itself.
iii. Economic Trends
At the start of 2007, Oil prices were getting high, hitting almost $100 a barrel. The recession globally has caused the consumers to be price-sensitive. It is known that Posche is seen as a gas-guzzling automobile in the industry segment. Porsche re-engineered its offerings to be better in gasoline efficiency and more horsepower (911 Turbo), therefore providing a more efficient drive for their consumers. This not only improves the brand image as being more fuel-efficient and a leader in engine technology.
iv. Political Trends
The US government imposed the National Highway Traffic Safety Administration and the EPA increased the mpg requirements for all cars through the CAFÉ (Corporate Average Fuel Economy). By 2020, a higher penalty for all car imports, all imported cars must have an average mpg rating of 39 for cars and 30 for trucks or pay $35,700 for each individual car in violation thus making it impossible for Porsche cars to be imported to the US.
Back in its homeland, Porsche receives a strong support economically. It has union workers protected by strong labor laws and wide support. Manufacturing employees constitute 30% of the nation's work force. Porsche continues to enjoy a supportive manufacturing infrastructure.
v. Sociocultural Trends
It is not known to have any change in trends for Porsche, as it has always been the leading high performance carmaker for Porsche in recent decades. Inferring and also with recent global issues, I would say that the world is moving towards a more greener environment. Therefore, it would see a need for Porsche to improve its engine efficiency to continue to provide the same amount of horsepower and lower fuel requirements.
vi. Global trends
In the mid 1990s, customer preference had indications of a different preference of cars, SUV begin to dominate the road. Porshce then decided to extend its product line to include a SUV- the Cayenne. It was a move that ensure profitably growth in the following years
b. Industry Analysis
i. Potential Entrants
The potential threat of new entrants is low as it costs high when it comes to producing a high performance car. The barriers to entry present a low threat to Porsche when it comes to a brand that could immediately match and
threatens Porsche's current brand and market share. The lack of research and development, the technology that was hone throughout the years for Porsche and the Brand recognition that was built throughout the years pose as a difficult and near impossible for any new brand to come into the market and have such an impact.
ii. Bargaining Power of Suppliers
As Porsche makes their own engine parts for the Models the only bargaining power that could come from is from the commodities market that deals with the raw material that Porsche needs. Only the manufacturing of Boxster segment is produced externally. The first manufacturer of the Boxster was by Valmet and Magna Steyr Fahzeugtechnik of Graz Austria to take over production in 2012, however was cancelled and production has moved to Karmann Ghia.
iii. Bargaining Power of Buyers
As mentioned earlier, Porsche attracts only the top tier earners as it represents innovativeness and independence. As such, even with Lamborghini and Bugatti around, it poses as a medium threat as there is hardly any other brand like Porsche which is able to provide such technology, quality and excellence. So much so that the customers are willing to pay premium for the brand.
iv. Threat of Substitutes
The threat would be medium, as the other rival brands cannot offer the same quality in terms of price as Porsche.
v. Rivalry between Competing Firms
The rivalry between similar manufacturers are high as being in the sports car industry itself produces a naturally competitive environment, as sports car represents the cream or the best of modern day technology for cars. Ferrari,
Lamborghini and Porsche itself are constants improving themselves in order to access and compete for a limited amount of premium consumer segment in the luxury sports car market.
c. Competitor Analysis
The cars from BMWs, Mercedes-Benz and even Audi are not able to provide the competition when it comes to both value as well as technology for the cars.
d. Internal Analysis
i. Resources
a. Tangible: Porsche has it leading Technology both for manufacturing in plants and also in its cars. Secondly, it is financially sound, having just 5 product offerings it is able to focus on this 5 in terms of quality and manufacturing which enable them to reap huge profit margins. Plants and equipment for Porsche has always been at the top tier, where it emphasizes on quality and leading engineering. Next, distribution facilities are few and far between, concentrating its production in Germany. It product inventory is also small as again, it focuses on quality and not quantity.
b. Intangible: It has a unique prestigious brand as it is known for it quality and forefront research and development. It has the knowledge and highly skilled engineers.
ii. Core Competency
a. J.D and Associates ranked Porsche as providing the best long-term reliability of any brand in the US. Which spans across to all automobile line including sedans, SUVs and trucks, etc.
3. Identification of Environmental Opportunities and Threats and Firm Strengths and Weakness.
i. Strength: Brand name, Technology and Innovation, quality, loyalty. ii.
Weaknesses: Limited market, MPG issues in US.
iii. Opportunities: Emerging markets increasing customer base, expand product especially their SUV line iv. Threats: Regulations – CAFE, in the US the economic down turn, alienating it current consumer base.
In conclusion from the SWOT analysis, we can see that Porsche has the technology and innovation and should continue on that path as it leads to the superior quality and consumer loyalty. They would require looking at improving their engine efficiency for fuel consumption especially when the world is looking towards green technology.
4. Strategy Formulation
Under VW ownership, Porsche is to contribute to the VW group synergy and help other group brands improve innovation, manufacturing, and quality by sharing technology, R&D, components and also platforms. It is to embark a Global strategy compared to a transnational strategy where it will be a producer of a broader brand of car segments instead of "Focused differentiated"
i. Strategic Alternatives
Due to the CAFE implementation, tougher regulations are present in the US. In addition, consumers are price sensitive due to the economic downturn. And increase environmental awareness. This means that Porsche must improve its engine efficiency and also be seen as a partner in green initiative that will improve its brand image. China's growing economy is lucrative and also the second largest market currently. So Porsche can drop America by 2020 and focus on China and Asia as a region without changing much of its technology.
ii. Alternative evaluation
The focus of green technology and making the engine more efficient is still needed, as green initiative is too big too ignore as awareness grows throughout the world. Therefore it is more worthwhile and also improves the brand image of Porsche. Focusing on China would be seen as morally wrong, even though it makes logical sense. In addition, it is also face potentially destroying its customer base by alienating it and lead to destroy its
competitive advantage.
iii. Alternative Choice
Porsche can go on 2 fronts, where it can increase its base in China and also improve on its technology. As such, it still can maintain its current product offering and seek to improve to meet the regulations impose by US.
5. Strategic Implementation
i. Action items
a. Introduce fuel-efficient customization of current models
b. Expand into emerging markets
c. Maintain brand image.
ii. Action Plan
The introduction of fuel-efficient customization of current models would require R&D to push its boundaries and may require deviating from its current product offering to meet its requirements. The expansion into emerging markets would see access to larger consumer base and can delay or buy time for Porsche's development to change to greener technology. It is also recommended to maintain its brand image by not over producing its current production rate but to meet in ratio of cars to consumer ratio currently.
Related Topics