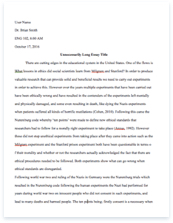 The whole doc is available only for registered users
A limited time offer! Get a custom sample essay written according to your requirements urgent 3h delivery guaranteed
Order Now
Even before a system of government was established in the Philippines, the process of electing officials to perform the duties of a leader was already applied implicitly. However, with this, comes the idea that even before, conflicts were already present; as electoral processes are referred to as "alternatives to violence as it is a means of achieving governance". In the Philippines, arguments during campaigns are rampant as candidates engage in mudslinging in the form of black propaganda. However, political mudslinging, caused by the tension between candidates for election, results in the promotion of negative ways of campaigning. Nevertheless, though some are successful in ruining their opponent's reputation, mudslinging also discourages people from voting for candidates who engage in this form of negative campaigning.
Mudslinging is an issue evident in the Philippines, especially during the time of elections. In 2007, Senator Joker Arroyo was accused of using the funds of the Philippine Charity Sweepstakes Office or Philippine Amusement and Gaming Corp for financing his campaigns, while he backfired at Senator Ping Lacson, charging him with his involvement in the enforcement agency which resorted to torture and extrajudicial killings during the time of Marcos. Even the former 2010 election was bombarded with issues regarding mudslinging. For instance, the tension between the standard-bearers of the Liberal and Nacionalista Parties lead to the spread of issues regarding Noynoy's lobbying for the SCTEx and Villar's diverting of the C-5 Road extension project.
Judging from these events, Senator Mar Roxas II said that the use of black propaganda was mainly aimed at destroying the public trust of an opponent. Due to the consistent use of hostility and false accusations between officials, citizens tend to be indifferent with the issue already since they are exposed to this kind of situation every time there would be elections. Rampant use of black propaganda gives an impression that personal attacks between politicians are normal, especially that there are no punishments regarding this issue, as no policies are even assigned to ban allegations between nominees.
Mudslinging proves the existence of government leaders who lack integrity in running for elections. The act itself is questioned as candidates focus on ruining their opponent's reputation instead of focusing on telling the people the reasons why they should be voted. Even though some may gain their desired results, a survey of Pulse Asia showed a decrease in the rate of support for a particular official who was involved in mudslinging. In addition, former president Joseph Estrada shared to the press that mudslinging would discourage people from voting for these kinds of candidates. In the end, it is still up to the voter on whether he or she will believe the rumors spread by officials who engage in this form of negative campaigning.
Related Topics