Policy and Procedures Book for Club Seven Volleyball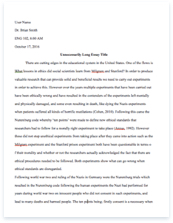 The whole doc is available only for registered users
A limited time offer! Get a custom sample essay written according to your requirements urgent 3h delivery guaranteed
Order Now
CLUB SEVEN VOLLEYBALL MISSION STATEMENT
This program consists of the vital items that are needed to increase the skills of coaches and players in all aspects of the game. With the help of our equipment coaches will be able to drive our athletes to give their best in the gym by proposing many skills training. Our staff also have access to up-to-date information about new ways to teach skills following up closely to USA Volleyball and AVCA (American Volleyball Coaches Association.)
Club Seven Volleyball commits to building an inclusive and diverse environment, which is vital to accomplishing the goals of any athlete to become successful. Here, we are obligated to knocking down all difficulties and to create opportunities for all players to participate in all activities. However, we are directing to get our players to join and to be successful in a high competition level all year around.
The faculty and staff of the Club Seven Volleyball are committed to cooperate with the USA Delta Region Volleyball Guidelines to ensure a safe environment for those attending our facility on a daily basis.
POLICIES AND PROCEDURES
EMERGENCY PLAN:
An action plan at this department was created to improve the care of our athletes in the event of an emergency. Emergencies can happen at any time, and during any activity, all staff must be prepared to provide proper standards of emergency care to all athletes attending our facility. Club Seven Volleyball requires that all coaches are trained in First Aid, Cardiovascular Resuscitation (CPR), and Automated External Defibrillator (AED). Since a team physician may not always be present at an organized practice or competition. Any training required will be covered by the club. The club is responsible for maintaining the first aid kits to the required standard
1.1. In the Event of an Emergency:
Components of the Emergency Plan:
CHECK: The scene for safety and victim for consciousness, breathing, signs of life and severe bleeding.
CALL: Dial 9-1-1 or local emergency number
CARE: For conditions you find
Activating the EMS System:
Providing Information: Name, and Address
Nature of emergency
Number of Athletes involved
Condition of Athletes
First Aid Treatment Initiated
Specific Directions to locate the facility
1.2. Non-Emergency Situation:
Incident Reports: In the event of an incident occurring either at practices or game day situations the Head Coach is required to complete an incident report. Club Directors should be advised as soon as possible, and the completed forms should be completed as soon as possible.
IN CASE OF SEVERE WEATHER:
Club Directors and Coaches are required to have the Sentry App on their phones.
Sentry will alert us of any weather condition in our area and other locations
Coaches must make the calls about canceling practices due to the weather conditions that might interfere with the safety of our members
Directors must make the calls about canceling home or away tournaments due to weather conditions.
2.1. Tornado Policy:
In the event of a Tornado, all staff and players must take cover in the basement of the building. The safest location is in any interior hallway or small interior room on the lowest floor of the building away from windows and doorway. Players and Staff cannot leave until club directors, and local police give the all-clear signal.
HIRING POLICY:
USA Volleyball and the Delta Region have a minimum level coach education requirement to coach in a USAV junior Volleyball Program. The IMPACT course is required for all USAV Junior Club Coaches.
3.1. The IMPACT course is offered in two different formats:
3.1.1. IMPACT ONLINE COURSE FOR ALL COACHES: Coaches can take the Impact online course for certification. After completing the online course, the individual will receive an Impact and SafeSport Certification. The online course takes about six hours and includes a test at the conclusion of the course. Included with within the online Impact course is SafeSport training. Coaches and players will be requested to complete SafeSport training and receiving certification – this includes coaches and chaperones. Since chaperones do not have to take Impact, they will need to take SafeSport as a stand-alone online course. SafeSport certification expires after two years.
3.1.2. IMPACT ONSITE CLINIC: Coaches can attend the onsite clinic where they can interact with the clinician for their questions. The delta region near us will hold onsite IMPACT clinics during November and December. The course length of the onsite clinic will be 3-4 hours. After completion of the onsite clinic, the individual will receive an IMPACT certification. Those that attended the onsite clinic will also have to take the SafeSport online, which takes about 90 minutes. There is a fee of $20 for those attending the onsite clinic. However, Club Seven Volleyball will pay for the certification of the coaches in our facility.
3.2. SafeSport Training: All adults involved with Club Seven Volleyball must take the SafeSport training according to USA Volleyball Delta Region. The safety of its participants is a priority to USA Volleyball and our facility. Therefore, Club Seven Volleyball has a ZERO TOLERANCE policy for abuse and misconduct of staff and players. All of those involved with our facility has the responsibility to respect the sports and all of those involved. The USA Volleyball SafeSport Program raises awareness about possible misconduct in our sport, promotes open dialogue and provides training and resources. SafeSport training takes about 90 minutes, and it's FREE for all of USAV members.
3.3. Background Screening: All coaches will be submitted and must pass a Background Screening. It is a policy of USA Volleyball and the Delta Region that any club/entity planning to hire or use Registered individuals in any authorized junior volleyball competitions and activities will accept and follow by this background screening policy. The following individuals, 18 years of age or older, will be screened:
Club Directors
Club Administrators
Team Representatives, Coaches, Chaperones, and Trainers.
Individuals that did not pass the screening through Delta Region will not be allowed to continue their application with
DRUGS AND ALCOHOL:
Club Seven Volleyball has a ZERO TOLERANCE for drugs and alcohol abuse in our facility. We strongly enforce a strict no-alcohol policy during practices or matches. Individuals that might attempt to consume any type of drugs underneath our roof will be removed from our facility until further notice.
COMPLAINTS:
Often, people may have issues that concern them and their child or another member of our facility. Therefore, Club Seven Volleyball requires that all issues are resolved to the satisfaction of all parts involved. All staff and members have the responsibility to approach the issue respectfully towards our program and other members around:
Procedure:
Any person that wishes to raise an issue must contact the following people:

Sport-Related: Team Manager, Captain or Player Representative

Coaching Related: Head or Assistant Coach

General issues: Club Directors
If the Initial parties cannot resolve the issue, the Team Manager, Captain or Coach will refer the matter to the club directors.
It is the best of our interest to solve any issues involving our community. All persons must take reasonable actions to avoid situations that could cause serious injury or harm the health of players, officials or the public. If any hazard is identified Club Directors must be informed and those involved in any type of violence will be banned from our facility
RISK MANAGEMENT:
Club Seven Volleyball is committed to reduce the risk of injury and illness to the participants and staff and to decrease the liability of injuries if they occur. Risk management is the club's effort to prevent future risks and safety planning. Listed below are the preventive measure that is our legal duties to our clients and staff.
Player safety
The court's conditions, and net system

Qualified coaches and volunteers

Player's medical history

Locker rooms

First Aid Equipment

Availability/accessibility to emergency services
Official safety
Locker room

Hospitality room
Recreation Reserve
Parking area

Public convenience

Food/beverage handling and selling areas
General
Child safety aspects of the club

Money handling

Player/officials security

Building security
SPORTSMANSHIP POLICY:
Club Seven Volleyball and USAV Delta Region strongly support our players not only on the court but also later on in their lives. To achieve this goal Club Seven Volleyball is committed to modeling the types of behavior and qualities we espouse.
Players, officials and spectators, should ensure that both on and off the court behavior is consistent with the principles of good sportsmanship. Therefore: Swearing or abuse by club officials, spectators, players, and coaches is not allowed at any time.
Questioning the referee's decisions or behaving aggressively toward them is unacceptable. If a genuine concern, there are many ways to have appropriate communication in place, it is recommended that team manager, coaches or captain to address any concerns. Aggressive behavior and abuse toward opposition players, coaches, club officials or spectators are unacceptable.  
Related Topics