Pillsbury Cookie Challenge Case Study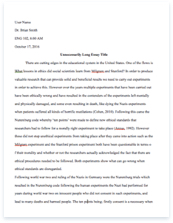 The whole doc is available only for registered users
A limited time offer! Get a custom sample essay written according to your requirements urgent 3h delivery guaranteed
Order Now
1. • By the end of this presentation you will be convinced that Pillsbury can increase its household penetration by re-engaging with existing users, by adapting to new consumer demands, and by altering the perception of the product in the minds of consumers. 2. • Background• Challenges in the Canadian Market• The Pillsbury Sub-Culture• Study Results• Strengths and Opportunities• New Market Segmentation• Recommendations• Implementation Timeline• Conclusion 3. • General Mills Canada (GMCC) – 2nd largest division within General Mills International segment – leader in the Canadian packaged foods market – Refrigerated Baked Goods (RBG) is the 4th largest category of GMCC• Pillsbury dominated RBG category with 85% market share• Refrigerated cookies represent 62% RBG's unit sales & 75% category's profit 4. COMPANY STRUCTURE General Mill Inc US Retail International Food Services GMCC BakedBreakfast -RBG Meals Snacks 5. • Multiple flavours• Two formats : Chub & Ready-to-bake• Seasonal cookie products for holiday season were sold at a premium• Regular Price $2.99 – $4.99 6.
• Annual volume growth of 1% in past 3 years• Household penetration has fallen to 24%• Assessment of the advertisement revealed the lack of effectiveness for brand recognition and relevance• US Advertising campaigns adapted for Canadian market – Failed to generate the projected annual growth of 5-7% 7. • More than 50% households bake cookies from scratch• 32% considered it "Value for Money"• Quality of dough was a concern for many consumers• 31% Canadian population like the flavours offered• 23% said it made the right amount of cookies• 15% consider it the correct size for kids 8. Mothers• Mid-30s to 40s• Leading an Active & busy lifestyle• Pressed for time• Looking for easy and convenient product 9. "Why do you like Pillsbury's cookie products?"• Easy, Quick & Practical• Affordable• Crowd Pleasers (Children's)• Gratification and Recognition• Little Secret ("Homemade")• Better Quality Than Ready-Made Products 10. • Of all the 88% who baked, all recognized the Pillsbury Doughboy• Majority recognized the brand from either TV Commercials or childhood memories• Half of the respondents were aware of the location of Pillsbury cookies in their supermarket• Close to 40% of respondents knew about the cookie products and/or refrigerated products 11. IN-STORE DISPLAY
12. • Strong Brand Identification• Appealing Experiential Aspect• Nostalgic
Relationship with Lapsed Consumers• Multiple Mediums Available for Baking and Cooking Enthusiasts• Healthy Lifestyles and Dietary Restrictions 13. New ConsumerExisting Consumer Lapsed Consumer (Scratch Bakers, Single Dad, Elderly People, Youngsters)• New Flavours • Target Nostalgia • Experiential and Offerings • Healthier Aspect• Re-engagement Options • Individual with New • Trial Packages Servings Recipes and • Dietary Tools Restrictions 14. Product• Kid themed Offerings – Famous Cartoon Characters (Shrek – Toy Story) – Sports Themed – (Hockey Puck, Football)• New flavours – Healthier options : Low Cal, low fat, Sugar-Free – Dietary Restrictions: Gluten free, Low Sodium – New Flavours: Banana Nut, Maple, Etc.• Pillsbury Baking Tools – Cookie Cutters (Kids Themed, Sports Themed) – Timer, Oven Mitts, Aprons, Hats – Stencils, Brushes, Rollers 15. Re-New and Strengthen Relationship with Consumer• Nostalgic and Experiential Aspect – Happiness Generator and Bonding Agent – Gift Idea• Celebrity Spokesperson – Michael Smith / Rachael Ray / Sandra Lee – Easy and Quick Recipes – "Homemade"• Seasoned Bakers / Cooking Enthusiasts – Pillsbury Cookbook – Pillsbury Bake-Off – Increase Efforts in Social Media – Foodies 16. In-Store Display and Packaging
• New Custom Refrigerated Display Booth – Strategically Placed – Leverage Impulse Buying – Increase Visibility with Dough Boy Signage – Include all Pillsbury Branded Items• Packaging – Attractive Packaging for Kids – Trial Packages (3 Flavours) – Size Servings (Individual, Regular, Bulk Chub) – Exploit Holiday Theme (Pillsbury Gift Basket, Dough Boy Toys) 17. • Advertisement / SpokespersonShort Term • Social Media / Experiential Component Medium • In-store Display & Packaging Term • Product – FlavoursLong Term • Healthy and Dietary Restrictive Options 18. • Pillsbury can increase household penetration by renewing and strengthening its relationship with existing and lapsed consumers• Changing the perception of the product in the minds of the consumer; from food to bonding agent or gift.
Related Topics