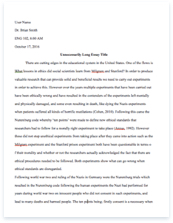 The whole doc is available only for registered users
A limited time offer! Get a custom sample essay written according to your requirements urgent 3h delivery guaranteed
Order Now
Development of personal goals and setting milestones allows an individual to have a sense of direction and gives the person the strategy needed to pursue and successfully accomplish any objective. By setting goals for myself I keep the motivation and drive that's necessary to advance in life. Since I was in elementary school I have set goals for myself to accomplish. These goals have always been directed towards my professional life but since time has passed I have found myself putting much more effort into finding what would make me happy personally also. Professionally I have been driven toward accomplishing a career as a Family Nurse Practitioner (FNP) and then I eventually am accepted into an FNP to Physician transition program to retire as a Physician. Recently in my personal life I have been thinking more about family, children, and health.
As I started to think about returning to school to progress on to my Bachelor's of Science in Nursing (BSN), I was putting a large amount of thought into my life and where I would want it to go. I knew the first step to advancement in the nursing field would be to graduate with my BSN degree but to do so would require dedication and time management. I have since had to evaluate my commitments to work, sports, family, and social activities. Once looking at my day- to-day schedule I knew, I could commit to finishing my undergraduate studies. Choosing to continue my education through University of Phoenix, I know it will give me the flexibility to achieve this immediate goal. To survive in the community today "Continuing education experiences and opportunities for nurses to keep pace with a rapidly changing environment are central to professionalism" (Eason, 2010, p. 155). Once I successfully finish my undergraduate program I will continue on to achieve my Master's of science Nursing/Family Nurse Practitioner. I would also like to obtain this degree at University of Phoenix, to keep the flexibility it offers. After I would hope to have the opportunity to continue on to become a Physician working in Pediatrics, possibly as a Pediatric Oncologist or a Pediatric Cardiologist.
During advancement of my education I will be looking toward working in an area of nursing that I believe would be more challenging and gratifying. My goal is to have a career at a hospital on a Medical/Surgical unit, to have a solid basis for any future employment opportunities. To fulfill my needs to help the dying I would enjoy a part-time job in hospice care. In order to achieve these goals, I need to enroll in an Advanced Cardiac Life Support (ACLS) course to become ACLS certified. During my advancement in my education and career I feel it would be necessary to reward myself with much needed breaks along the way. I know these are difficult and challenging goals to work toward; however during this journey if I do stumble across a field I find to be extremely gratifying I may decide to end my journey at that point. While putting full effort into advancement of my career, I intend on putting equal energy into the achieving the personal life I would like to have. There should always be a balance between work and personal life. If I don't find the time to distress and enjoy what is around myself then over time my professional life will be affected also.
"Work and personal life balance does not exist in a vacuum, but it is a dynamic phenomenon that is largely dependent on the circumstances that surround it and the vantage point from which it is being experienced." ("Marriage and family therapy faculty members' balance of work and personal life," 2012, p. 395). Overtime I want to put more effort into my personal life and making that area of my life feel more complete. Not until recently have I begun to think about what I want out of life and the type of life I want to live. As I began to look around and reevaluate my life, I started to notice there were things missing that I had never really thought about before. Marriage and children have become a topic I think about often. Eventually I want to be in a happy and understanding marriage, and eventually have the opportunity to raise children. Understanding that this is an area that cannot be planned nor created, I must have faith that this is a part of my world that's meant to happen. Although there are areas of one's personal life that cannot be controlled, there are areas that I can control to make sure that I am satisfied professionally and personally.
I have always had a love for running and athletics. During my younger years being athletic was very important to me, and now as I grow older I realize how important it is to continue to maintain a healthy lifestyle. "While some studies have failed to find a direct correlation between improve cardiac and respiratory fitness and a positive mood, other research has shown that people who begin exercise programs, especially those who were previously sedentary feel less tense and anxious as they lose weight." (Keiley, 2006, p. 69)
Eventually I would love to involve myself in long distance running once again. I've always had a dream of one day crossing the finish line of a marathon. So to achieve this I need to begin training at least five days a week. As I gain endurance I will be able to extend my distance and over time become competitive and succeed. Although keeping a balance personally while working toward several different goals will be challenging as long as I divide them into short-term goals and reward myself along the way this journey will not become my mountain but instead many hills to conquer. Knowing my personal and professional goals are not easily attained, I feel that I have the drive and determination to succeed in every aspect of my life.
References
Eason, T. (2010, October). Lifelong learning: Fostering a culture of curiosity. Creative Nursing, 16(4), 155-159. doi:10.1891/1078-4535.16.4.155 Keiley, L. (2006). The Secret to Stress Relief. Mother Earth News, (216), 68. .Matheson, J., & Rosen, K. (2012). Marriage and family therapy faculty members' balance of work and personal life. Journal Of Marital And Family Therapy, 38(2), 394-416. doi:10.1111/j.1752-0606.2009.00137.x .
Related Topics