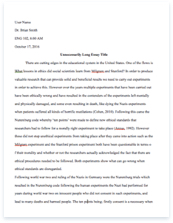 The whole doc is available only for registered users
A limited time offer! Get a custom sample essay written according to your requirements urgent 3h delivery guaranteed
Order Now
In order to discuss the success of the Pepsi Refresh Project, we must first discuss the target demographic and the goal of the campaign. The target demographic of the project was the "Millennial" consumers between the ages of 17 and 27. The psychographic target was proactive individuals who displayed initiative and a genuine interest for improving their local communities. It was an age group of people who had just experienced the financial crisis of 2008 and yet still had hope and a need for change in the future. The goal of the campaign was to find a solution to the diminishing Baby Boomer consumers and the lack of replacement in the marketplace by Millenials. Research had shown that the Pepsi brand was seen as superficial. Pepsi wanted to create an image of a company that was not solely profit-driven, but wanted to gain Millenial consumer loyalty by demonstrating their desire to invest in their social capital.
There were a few key stakeholders who were impacted by Pepsi's risky decision. Shareholders were surely unimpressed with the campaign as share price went down 5% in 2010. Internal employees and resources were diverted in order to implement Pepsi Refresh. Should the campaign fail, this could cause other areas of the business to suffer. Bottlers and distributors for the Pepsi Company were extremely hesitant with the implementation of the project as it did not directly lead to more sales, which would prove more beneficial to them. Grant winners were reliant upon the company to have an organized infrastructure in place for the project and good grantee experiences were helpful to convey a message of reliability and genuineness.
While the Refresh Project did not translate into increased sales, it did, however, increase Pepsi's social media presence and brand awareness. Although the intent of the the Pepsi Refresh website was not to drive sales and there was no direct push to sell the product, the company did want to increase brand awareness among the Millenials who were generally not drinking much soda but if given a choice, would be persuaded to choose Pepsi. According to Exhibit 8, consumer purchase intent was up 4% due to the campaign as well as an increase of 10+ points for consumers considering to buy and identifying Pepsi as a desirable brand. However, the campaign was not directly linked to influencing more sales in Millenials.
The Pepsi Refresh Program was successful in increasing Pepsi's social media presence as well as collecting key data on the their perceived notions of the demographics that get involved via social networks which could be used for long-term brand strategizing. So after just one year of the program, I do consider that a success.
Related Topics