Pc & Politics of Poverty in India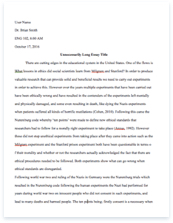 The whole doc is available only for registered users
A limited time offer! Get a custom sample essay written according to your requirements urgent 3h delivery guaranteed
Order Now
Recently in a curiously timed press release, the Planning Commission of India, government's official think tank, released the data regarding current poverty levels and present Government's success in bringing it down and with this associated political circus is back in town and tall claims of poverty eradication is being made from the power-corridors. The Planning Commission has claimed poverty is at a record low of 22%, a first for India and that poverty has magically declined by 15% since 2004-5. According to it the poverty ratio was 37.2 percent in 2004-05 and fell to 21.9% by 2011-12 (coinciding with 7 year rule of present alliance). Interestingly, the reduction in poverty is being flaunted at a time when the Planning Commission is still not sure about the new poverty line. Politics of poverty is at play for sure and media coverage showed it clearly as how political forces mould economic policies. With the general election fast approaching, the ruling party lost no time in claiming that poverty had come down in the country due to the pro-poor policies of the present government.
It has stood by the Planning Commission`s finding that poverty had declined significantly during its rule, arguing that it only pointed to the inclusive growth model of the present government. Ruling party's attempt to capitalize on the Planning Commission's latest estimation of poverty is in the centre of present political storm, as it concerns millions of those who live below the poverty line and who constitute permanent vote banks of political parties of all hues. Not only this, it has International dimension too, as we know Government has to present its report in UN and related bodies regarding poverty related Millenium Development Goal (MDG). The other aspect of the story is measure of poverty and poverty line. The estimation of poverty has a direct bearing on who all will be covered under various government welfare schemes. The central government spends crores of rupees every year on subsidised meals, cheap food grains and other basic amenities for those below the poverty line, so a reduction in poverty would clearly mean benefits to fewer people.
It is also a fact that those who believe in market economics don't see such "welfare" expenditure in a positive way and want Government to curtail the same, hence Government faces pressure from them too. In the poverty line debate, the real bone of contention is its use to limit number of beneficiaries and it started when Universal PDS was turned into Targeted PDS because of resource crunch and mounting deficit but often this debate results in bickering between activists and their opposition, who want such a cap arguing that conventional economic sense says so. Unfortunately so far now we have not found a middle path. Interestingly, on one hand, during an election year, Government is trying to sell its success-story through this announcement of Planning commission, on the other, same Planning Commission has come out with senseless figures which defines that anyone who's living and spending cost is more than Rs 33 in urban India and Rs 27 in rural India isn't poor.
Obviously, it has received a lot of backlash from various quarters but why it has done so? Couldn't ruling party see its ramifications? Answer is difficult to find out. Some argue that it is the politics where on one hand ruling party wanted to be seen as pro-poor and introduce popular schemes like Food Security Bill, while on other hand it does not want to stretch welfare expenditure out of bounds. Thus, it uses these twisted figures and Planning Commission comes in handy. Ironically, when someone asks legitimate question as why so much confusion regarding poverty line particularly when we know that we have one of largest chunk of poor and hungry people in the world, estimated by any measure employed; then those in power tries to undermine the importance of poverty line and tries to delink some major welfare schemes with this "rekha". e.g. at the moment one might find many politicians, who will say that proposed Food Security Bill will be delinked to this poverty line, so don't focus on this issue and instead focus on the proposed "popular" scheme.
This "food-security" scheme aims at providing subsidised rice and wheat to nearly 82 crore Indians or 67 percent of the total population. This effectively means that the government thinks that 67% of the Indian population is poor and cannot afford to buy rice and wheat at market rates. But as per the current poverty line only 21.9% of the population is not getting adequate nutrition. So which is the right number? 21.9 percent or 67 percent? So it creates confusion as why we have different criterion of "poverty" for different schemes.More confusion prevails because of different poverty estimates by different Government agencies and committees in the past and present and used by politicians differently.
Socio-Economic and Caste Census undergoing under aegis of Ministry of rural development is being considered to be the final frontier whose results will give a clear picture and thereafter its data will be used. I don't know whether it will be a multi-dimension measure capturing poverty in its entirety or it will lack same deficiencies as in the present destitution line. Moreover, it will take some more time to come, so it is yet to be seen whether a coherent poverty line for India really emerges or not. Meanwhile politics of poverty and hunger will continue as in the past and "poor" will continue to be treated as a "poor voter", to be lured by popular measures. As the old saying goes "heads I win, tails you lose".
Related Topics