Payback For Your Hard Work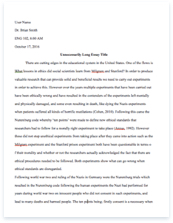 The whole doc is available only for registered users
A limited time offer! Get a custom sample essay written according to your requirements urgent 3h delivery guaranteed
Order Now
I believe that hard work pays off; having a good work ethic and being able to commit yourself to certain tasks is truly a superpower in itself. Having your hard work pay off means that you will receive great benefits from your efforts whether it be money, fame, or recognition, the amount of work you put in is the amount you get back. The phrase, "hard work pays off", is a saying that most people, if not all people, have heard at least once in their lives. I often find trouble in committing myself to a large job or task due to the fear of failing and potentially disappointing the people who love/believe in me. However, having this mentality of "hard work pays off" has really kept me focused and kept me striving to do better.  Without this mindset, there would be no satisfaction in living or achieving my goals.
Life would be bleak and meaningless, and if hard work didn't exist then there would be no way for our society to have developed to where it is today. In eighth grade. I was tasked with a science project, I had to build a roller coaster, it seemed impossible but I was determined. The night before the project was due I started to panic as if the world was ending, I was nowhere near done and I had developed a toxic attitude of giving up on the good grade. My dad saw me struggling and quietly crept into my room. He told me to "never give up, if you keep on trying it will show". This really stuck with me, as I continued to work I felt the pressure of the assignment disappear. The only thought driving me through the night was how good I would feel once I had finished. The following day was nerve racking, however I realized that I put the most amount of effort possible into this project and I was proud of the work I had done.
Days pass without a word from my teacher about the grades and I was petrified that I had failed. One afternoon I got called into her office. I sat down as I prepared for the worst, but to my surprise, she was actually shocked at how good my project was and congratulated me on the good work and effort I put into it. I was so relieved and it felt like a mountain was lifted off my shoulders. In those 5 minutes Mrs Brandt was talking to me I knew my dad was right, hard work really does pay off. Implementing a good work ethic to get something done to the greatest of our abilities can be challenging at times, especially when many want you to fail. But I know that nothing else can replace the contentment you feel from getting congratulated on a job well done. The ability to work hard without quitting has changed my viewpoint on life and taught me that no matter how hard or impossible the task seems, if I try my best than it will always pay off. My belief is that hard work pays off, and it will always reward in the end.
Related Topics