Organizational Theory and "Best Managed" Canadian Companies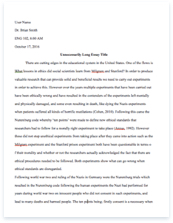 The whole doc is available only for registered users
Pages: 12
Word count: 2806
Category: Business
A limited time offer! Get a custom sample essay written according to your requirements urgent 3h delivery guaranteed
Order Now
The Company
NuComm International was the largest privately-held contact service outsourcing company in Canada.  As such, it remained a standard IT-enabled call center providing both outbound and inbound "services and solutions" to a diverse client base that includes global market leaders, government, and medium-sized businesses (Trivieri, 2008).
In 1991, Réal Bergevin founded John Moss Associates, a consulting and training company specializing in contact center management. Réal and his colleagues were instrumental in improving the efficiency and effectiveness of over 60 contact center operations with strategic planning, staff management, quality management, customer service, technology and performance management techniques.
In these early days, Réal began developing a new call center business model that leveraged technology, statistically based quality controls and a structured approach to building a workplace culture of continuous improvement. He also developed best-in-class practices for recruiting and training, reducing call handling times and other efficiencies that go straight to a contact center client's bottom-line.
In 1996, that business expanded to that of a full-service, outsourced contact center services provider headquartered in St. Catharines, Ontario. NuComm International was born (see Group Structure, right).
NuComm quickly grew from a single call center to an international company.
In 2002, the company expanded into business process outsourcing, training and software development through its consulting group, NuComm Solutions. In 2004, NuComm began offering IVR application development and hosting services through NuVoxx. In 2005, NuComm launched NuComm Credit Services, which provides credit collections and accounts receivable management services.
A capsule description of the company, brightened with a bit of sales hyperbole, shows an emphasis on management control (notably in the area of cost-efficiency), growth, technology-enabled services, all serving the goal of keeping clients happy:
With over 3,700 employees and growing, NuComm International delivers superior contact center services through our unique business platform. Our operation is driven by statistical quality controls, cutting-edge proprietary technology and an ISO 9001 : 2000 certified continuous improvement environment. The result is exceptional client satisfaction, high performance and remarkable cost efficiencies. (Burke, 2006)
The core business of NuComm is providing outsourced inbound customer service and outbound sales and collection service to basically all comers: any industry and any size business that is interested.  As such, the client industry roster includes: software marketing (Microsoft Canada), car clubs (CAA), cable and multi-system operators (the largest in America), retail (General Tire), education, government, health care, insurance, manufacturing, media, travel and utilities.
The company undertakes all aspects of CRM for its two leading clients.  More than half of revenue, however, comes from small and medium-size businesses from which the demand is none too steady and loyalty poor.  A few of the engagements involve one service for one very specific market, e.g. undertaking to do off-hours customer service for a rural cable network in Pennsylvania or handling Michigan for a nationwide cable and MSO operator.
Over the last year for which information was complete, the company processed an estimated 13.5 million calls, which worked out to less than 20 per front-line agent daily.
Executive Insights
Following is an edited transcript of a joint interview with NuComm VP-Sales Wes Burke and Business Development Account Manager Amy Young.
Me       :      I wanna thank you, first of all, for your time.  I understand, this is a busy time for you.
Wes     :      Yes, the entire Transcom Board is coming for the formal signing this evening…
Amy    :      And on top of that, it's a Monday.
Me:      :      Right, so let's get to the point quickly, shall we?  Very briefly, can you tell me about what makes NuComm a standout among call centers in Canada?
Amy:   :      Well, you see, we may be "home-grown", having started out in St. Catharines, but we've expanded pretty much all over Ontario and to two locations in the U.S.
Wes     :      Yes, in Denver and Lafayette, with more coming up soon.  So you could say we're now "North American".  As well, we are truly global, with a presence in East Asia and, later this year, a startup in Beijing.  Right in time for the Olympics, haha!
Amy    :      And making that global aspect a reality is that linkage to Transcom.   That's presence in 24 nations, practically all over the E.U.; aside from Transcom headquarters in Brussels and a large presence in London, there's Austria, Belgium, Canada, Chile, Croatia, Czech Republic, Denmark, Estonia, France, Germany, Hungary, Italy, Latvia, Lithuania, Luxembourg, Netherlands, Norway, Poland, Portugal, Slovakia, Spain, Sweden, Switzerland…
Wes     :      And let's not forget Tunisia, two offices in Chile.  Global, that's us!
Me       :      But what's the point of operating out of so many locations?  I've heard that with the "borderless" capabilities of today's rich VOIP clients and IT-supported data services, you'd think you could operate from one location and just sorta pretend you're in town, you know what I mean?  Don't you get better economies of scale that way?
Wes     :      We planned it that way from the ground up.  First of all, one of the most critical things in this business is having a good pool of talent that will stay with you.  When you go into a big city like Toronto, New York or London, sure you get a great pool of hardworking and highly-educated talent lining up for jobs…
Amy    :      But they don't stay long.  There's the big boys like Convergys, Teleperfor-mance and the Indians always headhunting them.  Your wage costs rise.  We're not yet big enough to compete on salaries.  That's a vicious upward spiral right there.
Wes     :      And if you go to an out-of-the-way location like Lafayette in Louisiana, you're a major employer, okay?  The city council's gonna cut you all sorts of deals, give you lots of breaks, the young people think you're a cool employer, going to work is easy, and they'd just as soon work for you than for the local SEARS or MacDonald's.
Me       :      Tell me something about this being selected to Canada's "Best 50 Managed Companies" six years in a row?
Wes     :      Aha, we're really proud of that one!  You know, this is all about honoring Canada's best-run privately held companies.  Sponsored by Canadian Imperial Bank of Commerce and National Post and benefiting from the management-educator expertise of the Queen's University School of Business, we're pleased to say that this award recognizes our rapid growth, excelling in the global marketplace; winning and creating value in innovative ways, and evolving while staying focused on a core vision.
Organizational Analysis
The Structure of the Industry and Value Creation of NuComm
NuComm defines itself as both contact service outsourcing (call center) and business process outsourcing (BPO) provider.
As a call center, NuComm competes with other independent outsourcers as well as with the in-house customer relations management (CRM) departments of those businesses that have not yet outsourced their CRM requirements or keep some of it in-house.  Put that way, the leading competitors on a worldwide scale are:
| | |
| --- | --- |
| Rank/Company | Evaluated Strength |
| 1.         IBM | Size and Growth |
| 2.         Capgemini | Customer Testimonials |
| 3.         Hewlett-Packard | Executive Leadership |
| 4.         Sodexho Alliance | Number of Centers/Locations |
| 5.         Accenture | Balanced Strength |
(Source:  The 2007 Global Outsourcing 100)
That three of these standout contact centers are in-house departments underlines the reality that NuComm and other outsourcers actively compete for a fair share of the aggregate outsourcing pie.
The sheer scope of business done by these global leaders ensures that IBM, Capgemini and Accenture also rank in the top ten for BPO's worldwide.  Interspersed among these U.K. and U.S. companies are the cost leaders of the world from India: Tathya, Data Solutions India and DESSS, for example.  Ominously enough, Tathya has expanded so far and so fast from its home base that it already has a branch in NuComm's home base, the Greater Toronto Area.
NuComm and every other standard contact service provider must respond to two sets of customers.  The first are the "business partners" like Canada Life, Cogeco cable or Givex Gift Cards that want their CRM requirements outsourced.  The full scope of such services is:
Inbound customer service: providing general product information or service help to customers;
Inbound technical support: helping customers use their product or service and offering troubleshooting advice for technical problems;
Inbound sales: helping customers make purchase decisions;
Inbound billing: helping customers with their invoices and providing them with general account information;
Outbound telemarketing: selling new offerings to customers;
Outbound service: following up with customers who had inquired or called problems in, providing information, gathering opinions or conducting surveys;
Inbound and outbound collections: receiving voluntary payments or attempting to pry payments from deadbeats. (Bergevin, 2002)
Such business partner/clients range from large nationwide businesses like Comcast and the General Tire retail chain to a single-office operation like EmpowerMX that wants to provide 24 x 7 x 365 troubleshooting for airline maintenance teams on a global scale. And then there are image-conscious brands like Levi Strauss (Canada) choosing to outsource just the post-sales product exchange service.
The other customer is, of course, the end-user who needs to contact the company on some concern or other.
A service is ephemeral by nature and this is reflected in the limited range of assets a contact center like NuComm is required to deploy.  Beyond a facility (that could be in any time zone), steady power supply, high-capacity phone links, desks, phones, computers to access customer data when they call in, and training for customer representatives before they are "deployed" on the floor, no other financial investment is required.  From then on, "value creation" is a matter of processing customer calls according to proper stakeholder standards.
With respect to BPO, the service scope is extremely broad because it can potentially extend to every other backroom operation that a company prefers to outsource so it can concentrate on its core business.  Non-core services are usually those in the "Management Services" departments such as IT, HR, finance and accounting, publications and records.  Hence, the potential business can include taking on system development and maintenance, document indexing and archiving, HR compliance reporting, payroll and benefits processing bookkeeping, one-off writing and editing.
Stakeholders
Describing the value creation process at NuComm therefore permits us to inventory the stakeholders involved and their concerns.
Stakeholder
Requirements
Client company
Reduced cost, all calls received, fraud-free processing, all customers satisfied
End-user, customer
Accessible lines, short time in queue, knowledgeable answers, concerns resolved in one call
Suppliers
Pride in partnership, success rubs off
(e.g. IBM for servers, Avaya for handsets)
Community
Employment, prestige, technology transfer
Government
Taxes
Employees
Meaningful work, competitive or above-par wages
As it stands, corporate goal-setting in NuComm emphasizes control, efficiency and reduced cost, to the detriment, perhaps, of innovation and marketing competitiveness.  Hence, one perceives gaps among corporate goals, governance and customer satisfaction.
Since 2001, NuComm has devoted a great deal of management time and resources to in-house development of systems that are fully-integrated, automated, facilitate call handling and monitoring, and always with the intent of driving costs ever downward.  As the company expanded, the principal-agency construct we learned about quickly showed its limitations.  The key executives had already reached the limit for promotion (they are all Vice-Presidents), and they could not avail of stock options since the Bergevin couple held all the stock.  Hence, only incentive bonuses could be availed of, both for growing revenue and holding down costs.  This is a problem for a company that reported operating losses.
On the floor, the Holy Grail is "average handling time" (AHT) and customer satisfaction (CSAT).  Like many other cost-driven outsourcing operations, NuComm has succeeded in reducing call time so it can live up to its marketing slogan "better service, lower costs".  However, CSAT is only one of many "performance metrics" the rank and file must satisfy.  The emphasis on such measures as total productive time, calls per day, conversions per x unit of time betrays an emphasis on cost-efficiency to the detriment of customer satisfaction, the very reason a CRM operation exists in the first place.  Meyer & Schwager (2007) argue that careful analysis of the totality of "customer experience management" (CEM) is multidimensional, requiring "monitoring [of] past patterns (evaluating completed transactions), present patterns (tracking current relationships), and potential patterns (conducting inquiries in the hope of unveiling future opportunities)".  Companies like NuComm have lost sight of the goal of delighting end-users.
The NuComm Culture
One of the drawbacks of the geographically-dispersed organization is the tendency to foster and tolerate an "us-versus-them" mindset.  Benefits allotted to St. Catharines head office staff do not necessarily filter down to the U.S.A sites or those in Asia, despite the fact that the latter already exceeded 25% of total company manpower.  As well, senior management may love switching more staff functions like payroll, knowledge management or bookkeeping overseas but eschews involvement in the necessary tasks of smoothing the turnover of processes and files from North American staff who stand to lose their jobs to their overseas counterparts.
Otherwise, one observes that the company has managed to craft an integrated business model that works.  NuComm avers that the corporate culture incorporates and promotes values of honesty, dignity and respect — all of which encourage professionalism, personal development and opportunities for career advancement.
This model gives a glimpse of how NuComm goes about organizational design, merging the structure of agent teams that take ownership of a client product or brand, the high standards of the Quality Assurance staff that constantly monitors performance and the organizational culture of values and continuous improvement, all of which foster performance to stakeholder requirements.  Other than looking for new accounts and greater revenue as a safety cushion against client poaching, however, NuComm seems singularly unprepared for change and new horizons.
Dispersed Locations and Community Stakeholders
Site selection, always vital for an outsourcing provider, has emphasized towns and out-of-the way cities that ensure a continuous supply of qualified applicants is available for future growth. Certainly, hiring the right people and training them is mission-critical and NuComm justly crows that this has been fundamental to its success.
Taking the integrated internationalization strategy posited by Ghemawat (2007), one realizes that NuComm could have done better on its overseas forays.  An integrated strategy, the author maintains, requires building competitive advantage based on some combination of "Adaptation" (grow sales and market share by "maximizing local relevance" or doing business locally in the case of NuComm), "Aggregation" (affording clients economies of scale with, in this case, global operations), and "Arbitrage" (leveraging lower wages in Asia).
The company had taken the cue from American clients (Dell, HP, IBM) and their outsourcing providers (Accenture, Convergys) by looking to India, the Philippines and, if plans do not miscarry, China mainly for the cost advantages to be obtained.  On even the most basic requirements of English proficiency and understanding of Western culture, these nations offer sharply divergent capabilities.  The one thing they do offer is a lower standard of living and hence, sharply lower wages (as little as one-tenth) than in the continental United States.  One notes the dissonance between company strengths of creating value based on IT-enabled technology and achieving cost efficiencies on one hand, and effective marketing, on the other.  A year after going in, NuComm closed down the Indian operation.  The Philippine move appears to have worked well: the operation grew from a dozen staff to 900 currently and since skills were comparable, NuComm reassigned its F&A function overseas.  However, NuComm has failed to market itself to Philippine clients.  The prospects for China are still uncertain.
In contrast, Brussels-based Transcom had grown to 58 sites in 27 countries (end-2007 figures) by being aggressive about local market exploitation and gaining domestic clients everywhere it had offices.
Postscript
Despite healthy revenue growth two years in a row (to FY 2006), the company disclosed negative EBITDA for fiscal 2006, experienced stagnant revenue the following year and sold 100% of outstanding stock to Sweden-controlled Transcom WorldWide SA for a maximum of EUR85 million in August 2007 (Transcom WorldWide SA acquires Canadian contact centre solutions provider, 2007).
References
"2007 Global Outsourcing 100" (2007) The International Association of Outsourcing Professionals. Retrieved January 24, 2008 from http://www.outsourcingprof-essional.org/content/23/152/1197/.
Bergevin, R. (2005) Callcenters for dummies. Mississauga, ONT.: John Wiley & Sons Canada.
Burke, W. (2005) Response to RFP: Comcast. Internal Company document.
Ghemawat, P. (2007). Managing differences: The central challenge of global strategy. Harvard Business Review. March 1, 2007, 14-15.
Meyer, C. & Schwager, A. (2007). Understanding customer experience. Harvard Business Review. February 1, 2007, 49-54.
Transcom WorldWide SA acquires Canadian contact centre solutions provider. (2007, August). Telecomworldwire,1.
Trivieri, J. (2008) What we do.  Retrieved January 24, 2008 from http://www.nucomm.net/international/servicecustcare.asp
Related Topics