Online Pre-Enrolment System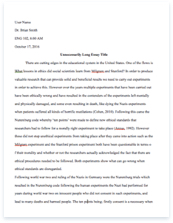 The whole doc is available only for registered users
Pages: 3
Word count: 609
Category: School
A limited time offer! Get a custom sample essay written according to your requirements urgent 3h delivery guaranteed
Order Now
1.0 INTRODUCTION
The Internet Information Processing is the most convenient and efficient commercial operation for schools and other organizations. Website functions as a direct ways to a place for members, customers, and others to communicate, provide services and support 24 hours a day. Having a website for International School for Hotel and Restaurant Management allows students, parents, members and others to gain information about the school. It would be easier if anyone could look up the school's profile, facility, news, accomplishments, contact information, services, courses offered, student registration, and billing online. Numerous Universities and Colleges here and abroad have their own websites to promote and communicate with their client. This service could help lessen the amount of time and effort in enrolling for subjects in every semester. It provides services that require registration online. The customer information is stored in the database and used for every transactions made. This eliminates manual registration and sometimes payment process for customers. All businesses are accomplished fast, efficient and conveniently, in your computer.
1.1 BACKGROUND OF THE PROBLEM
International School for Hotel and Restaurant Management is lack of enrollment personnel especially in the accounting department which only had one personnel to accommodate all the students during the payment of tuition fees. The outcome was that the school had a hard time in accommodating large number of students, and that made it hard for other students to wait in line.
1.2 OVERVIEW OF THE CURRENT STATE OF TECHNOLOGY
Online Pre-enrollment for International Hotel and Restaurant Management will focus on their students on how they can easily enroll in ISHRM and to those who interested to study or enroll in ISHRM College. For the use of technology they can easily enrolled for just fill using the form and easily send it to the school through online system or website. Then once they finish fill up the form the schedule will automatically received by the students, their subjects, time, room and including how much they will pay depends on their courses, or subjects. The design system would allow user to register to their own account, and the student user account would only access in their personal record. New student will be called enrollee that can handle adding records of their own while old student will only update their previous record. This will act as registration of student to be enrolled.
1.3 PROJECT RATIONALE
The Online Pre-enrollment for International School for Hotel and Restaurant Management is a web based pre-enrollment application where in an enrolling student can easily assess himself on the subjects he/she need to be enrolled in a particular semester and automatically compute the tuition fee and other payments based on the subject or courses they are enrolled. With the help of the website, parents or other interested person can view information about the school such as offered course, tuition fees per course and per year, etc. It will benefit the following:
* School
The proposed system will help the school, particularly the Registrar's office, lessening their problem which is to help the Registrar accommodate every student who is enrolling in a semester. * Students
The proposed system will help the students in their pre-enrollment, particularly on their assessment thru online. It will lessen the time and effort wasted on long lines waiting their turn to be assessed. And because it's online, students can easily reserve the subjects they want to be enrolled even though they can't be at school as long as there is internet access.
* Future Researcher
The proposed study will benefits and help the future researcher as their guide. The study can also open in development of this study.
Related Topics