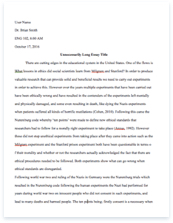 The whole doc is available only for registered users
A limited time offer! Get a custom sample essay written according to your requirements urgent 3h delivery guaranteed
Order Now
Oliver Twist is the main character in Charles Dickens's novel of the same title. He has gone through a series of unfortunate events and hardships in his young life. After his mother's death he was sent to an workhouse where he stayed until he was capable enough to work for considerably small wages for the rest of his life. But, being treated and then abused, Oliver couldn't stand anymore then ran away to London. Unfortunately, he fell into the lair of thieves. In all circumstances, he still desired good direction and that touched the tender hearts. In the end, the gangsters were punished and Oliver got rid of them and had a clean, happy new life. It is undeniable that Oliver is very brave and energetic. Oliver Twist is the first person to dare to raise voice against the mistreatment of orphans in the workhouse where orphans would spend several nights without enough food.
He became a trouble maker by asking for another serving of food. He dared to say "Please sir I want some more" when nobody dared to do it. Moreover, when he escaped to London, he had several occasions to quit in front of difficulties: he was hungry, he was thirsty and he was tired, he was cold wearing ragged clothing in snow weather, his shoes were torn while he had to walk 70 miles to London… but he gets up every time he falls and doesn't stop until he reaches his destination – London. As a child, Oliver Twist raised his voice regardless of any consequences, and fighted against a strong boy who mocked at his mother. However, he remained humble and obedient when circumstances demanded, struggled to survive the savage world of the neglected class to have a better life and never got his emotions corrupted in the midst of prominent possibilities of becoming rogue.
Oliver Twist is also a warm-hearted boy. He showed his respect and love even towards the crippled and wicked old man who threw him in degradation and humiliation and forced him to become a scalawag. He chose to be pure a hearted and loving soul yet indomitable at any point of collapse and his attitude lead him to the happy end with prosperous life in a sophisticated country house. In this novel, Oliver Twist has touched the heart of millions people with his pure and innocent soul. We all know that Oliver was an unfortunate kid living in a corrupt society. Kids are usually affected by the environment and the people surround them. Through all his childhood, Oliver mainly lived in a "dark environment" and contacted with bad people. For example, when he first moved to London, he met Jack Dawkins, a boy who pickpocketed and fell into Fagin's gang.
While living there, Oliver was taught how to pick-pocket like other boys in gang. But in the first time he was out to do what he was taught, his honest soul helped him to realize what he was taught was bad and he mustn't do it. So we can see that, despite a life of unaccustomed kindness, Oliver recoiled and appalled at the idea of being victimized or captured or dominated by anyone. The odious surroundings of decayed human values could neither mess up with his good soul nor bow him down. Oliver Twist portrayed the effect of industrialism, apathy of society towards poor children, sordid lives of orphans, and their extreme exploitation and suppression by criminals and upper-class gentleman the early and mid-19th century. Dickens explored the lives of 'street children' through the victim Olive Twist who remained innocent and a defiant rebel and refuses to give in to the evils.
Related Topics