Objectifying Women in Music Videos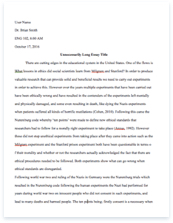 The whole doc is available only for registered users
Pages: 19
Word count: 4572
Category: Music
A limited time offer! Get a custom sample essay written according to your requirements urgent 3h delivery guaranteed
Order Now
Music today makes an enormous profit and fame by objectifying women for video songs and advertisements. Of course scantily clad women appear in many music videos. Although objectifying women is not forced in the modern era, primary focus of the viewers watching the show are on the images of women in music videos and how their sexuality is exposed. Gradually the Music Video makers tend to create powerful appalling sexual imagery of women to muddle among the various motifs and grab the full attention of the viewer. So, music videos are created using women sexuality as a source to sell the music videos.
Women are always seen in music videos of all genres from hip-hop to pop to rock to country. There is a generally a lot of gossips about the images we see of young women, especially in hip-hop videos, but is it all excitement or real cause for unease? What are the images that are shown in music videos? Are women being exposed as sex objects? How does this influence the way people consider about women? Or is it all just purely entertainment? Does the depiction of women in the videos affect the way women are treated in society?
Objectification of women by the media is not just a contemporary trend. It's been happening since music videos started airing on M TV in the 80's. Objectifying women has brought certain complications in the society for the reasons that lot of music videos make some women seem lose their respect and seem like disrespect for themselves after all being served as sexy objects in the music videos. Most of the music videos seem to have disrespect for women and her behavior in today's society and a lot of music videos are aimed at the most vulnerable people who are especially male chauvinists.
The term objectification of women is generally used to signify the presentation of women in the media as an object. Women's bodies are customarily used as objects to promote assorted products in the market from a perfume to the high class motor bike. In certain pictures women are open as being exposed and easily overwhelmed especially in advertisements where they have to strip off clothes and take on submissive roles. These images are predominantly found on music videos where the focus is only a particular body part. Lyrics of the songs abide and promote this objectification as well.
In music videos where women are objectified represent the sexual illusion for men with the latest common motifs that encompass teenage girls, women of all ages, strippers and almost all available women in multitudes. A music video shot by a men is at its best because men can direct a female's sexuality and make it into what they find exhilarating. Most of the times, the role of women in such music videos is restricted only for their femininity while their actual feelings and voice happen to be dumb. Although, female sexuality is common on TV, commercial magazines, movies and other media sources nothing can match the performance of women in music video because most of the people tend to admire an energetic music video becharmed with the fine curves of a female with its fine motif.
The women are objectified as a person among a musical group, back-up singers, and dancers or just serve as a charisma near the artist with the main purpose of capturing attention and to be always looked at. Scarcely few clad women tend to fit into the main motif of the music and contribute to characterize the main impact of the theme than objectifying themselves sexually with the music video.
 Behavior of women in music videos is attributed for their desire to devour men. Eventually women compete with the other aspects to bring out the best to capture the figment of imagination for male desires. A nymphomaniac is sometimes the actual term used to portray women with abnormal sexual desires in music videos without any real attacks they win the hearts of millions of men. Women always tend to be admired and for this reason they serve for music video shows willing exposing in their best possible way. Therefore, it's become easy for men to choose among the best female and use them easily or dismiss them. Music video in its own world accentuates women by their primal sexual instincts that even an odd-job man gets her sexual attention and pays attention on it. Women with their invariable state of arousal are in great demand for a lasting search to satisfy the needs of the music video makers. Women should be able to exhibit their sexuality if they want to, conversely it should be done as a celebration of their liberation, not as just eye candy for male spectators. They should not be portrayed as objects rather they can be valued as real human beings and not just survive as an entity for men's pleasure or as a sexual adornment.
Women activities in musical videos varies in accordance with the music, motif and for various reasons they are always ready for striping off and dressing and present an essential willingness and readiness for sex. Women are often exposed showering and bathing and satisfy the male fantasy of the real musical video. Regularly women prefer for sexual exposure with full zest in a musical video that displays voyeurism as its popular theme. There are lots of women available for displays with cooperative behavior and abide with the motif that is dealt swiftly and ruthlessly in musical videos. Women don't hesitate to present their bodies to the desires of men. They wear lingerie, bikinis, or hardly anything at all. No clothing is too wacky but it is mostly preferred and appreciated by most of the men who watch the musical videos.
Exceptional roles of women objectified with music videos are always women who are strippers or striking dancers, prostitutes or women who plays that role in a sadomasochistic sexual relationship. Women play their roles as teachers who are school boy's fantasies, school going teenage girls who are old men's fantasies, nurses, fed up / highly-sexed housewives and lesbians. The play their roles apt and vigorous to uplift the music videos style to pornography. The Female artists in the music videos are challengeable to try different styles for the motif of the music and form a lasting role in the video without losing the audience and making it a great hit too. Many women performers despite of their task as sexual objects are often forced into the straight roles of the music with which video images diverge with women's lyrics.
Each person has their own way of objectifying women in the music videos and most of the times women in the music videos are posed openly for the gawk of male viewers. In music videos women are given primary importance in front of the video that attracts the audience to watch her along with music. This has become successful because women party are happy being exposed and give a live performance enthusiastically. The camera captures everything that might sometimes become accidental and never innocent enough to set up a passive thing for the watching males. Women like to be gazed with such typical panoramic captures that reveals their bodies and disclose their femininity. The video can capture the whole picture of the female or break down highlighting more on their legs, breast or maybe their styles like resting their body on toe finger or the way they look at the camera and use their lips to point out a series of events in accord with the music and progressively attract the spectator watching the music video.
Music videos display women as mere objects by breaking their whole body into various parts and displaying the disjointed parts to be easily enjoyed by men. This becomes more prominent in music videos that exhibit the shadows of a female form just to shape up the desires of men for the music played in the screen. Women have a unique style for their performance and easily identified for the needs of men's fantasies.
"I am the eye, you are my victim" is one great ideology rendered by Sheri Kathleen Cole after her observance with feminism used as an object in most of the music videos principles. This one phrase sums up the pose of women in pornography and music video. Whoever controls the "eye"–whether the camera, the gaze, or image, it controls the "victim" and the subject.  The photographer's craze object IS most notably women. Such music videos sometimes displays disgusted feedbacks from anti-pornography activists and from people who have typical conscienceless for women's who should be viewed as human beings rather than mere sexual objects especially in mainstream media.
Even though basically bands and their music are mini-commercials in the hands of music fans they are mostly devoted to musical videos that are sung by jargon of singers and played with several instruments, giving glimpses of female presentations into the world and creating libido for male chauvinism. Once the female gets fame in front of the cameras for her sexuality after enough interviews, photographs and articles, she can pack together an entire "world" wherein she turns to be the foremost woman to take up challengeable tasks for the music video performance.
Earlier the music video makers would borrow the images of female pictures from photography, film and other mainstream media. It was pornography pictures that was borrowed as raw material most of the times because it had a great applause among the audience who eventually became female fans and rendered it popular music groups consuming many music video of the similar type. The music video buyers began to search for pornographic qualities of the feminists and other images to empower the nature of music with their fantasy for women and their styles. Eventually the music video makers started creating sexual labels with brazen women libidos and used their replicating images to attract the opposite sex and promote their music video sale with ease.
Using women to reveal their sexuality became famous among musical video makers but many regarded it as violence against women and objectifying women's body parts reduces women status and regards her as a sexual object easily available for convenience by male viewers. Despite several feedbacks from feminist analysts with extreme pornography music videos, nothing has changed much with vulgarism of women being objectified with sexual explicitness and using their feminine poses to make the music survive for a long period of time. The only impact that caused among the music video makers with women was that they considered them as "soft core" images and distinguished from "hard core" pornographic nature of video images and other various forms of pornography which feminists deal with.
Music videos have made the feminists better exposed for young men to know about female sexuality and get them handy to import many women sexuality conventions with several poses on different video camera angles and make it a creative art of female sexuality as commoditization of sex to attract the youngsters to most of the music video creations. Women in music videos partially define sex with their sexualized representations and impress the viewers and popular music fans. The sex of pornography in music videos has been easily achieved objectifying women to sexually overt coordinating with her sexual traits to fulfill the expectations of male chauvinism.
Luce Irigaray regards women survive in society where men define her "selfhood" for her image, sexuality as her very being. Irigaray writes in "The Looking Glass, from the Other Side,"that the image Alice sees in the mirror as her representation is never an honest replication of herself, but the one that was mutated by external factors. Exploring the music videos reveal the usage of women's bodies as objects and produce false representations disempowering them in the society as an object of sex. In fact women's sense of "self" become paralyzed and becomes the prey for the eyes of males who have great fantasy for women. In the musical videos, the camera persistently pays attention on a particular body part of a woman and sexualizes only a "part" of her, and considers the part as a sexual object to attract the spectators watching the video.
Many consider such illustrations of body parts of women is a gesture of dehumanization representing only one part of woman rather than her as a whole person. Although women take the task with great ease to expose her breasts, buttocks, her eyes or lips and whatever body part the video maker wants to shoot and sexualize her only with certain parts he considers it sexy and converge it along with the music played.  Therefore, in spite of her whole body that appears in the music videos, the women is abused not to be seen as her whole body but only different parts are sexualized and highlighted as sexy. The most important feature to bring this impact is made by moving the camera to meet the viewer's look with the feminine curves and on whatever part the music video maker highlights. This is the technique used in most of the videos that features women as the main object to capture the eyes of the viewers and typically adopted by the music video makers.
It is the mere coincidence of the women posing which are captured commonly to bring forth sexuality of the women and make a sexual difference. In a typical musical video the band members play their instruments sprightly when the women lingers about showing actions such as stretching her tights and bending her lower necklines to make her cleaves visible where by the camera narrows down to dissect her body parts and consequently produce a level of libido for men to enjoy the musical video without any break. Another impact for women on music videos is to build a sexual difference. The women become more prominent when accompanied by a man and act their best part to overcome the men in the music video. The band members who are mostly men engage to adopt most of the female traits to make them visible by growing long hairs and piercing enough to attract the spectator view on them apart from the women in the music videos. This in fact has broken the impacts of masculine and feminine behaviors in reality.
The music videos that initially chooses a women with a catwalk at the later stage establish her to strip off in front of the camera to make her body parts visible, the camera fails to focus on the male band members or the singers masculinity to reveal his body parts because only women can be objectified for her feminine features. The band members are unnoticed even if they strip off their shirt to show some flesh when a brazen female plays her role as a sexy attracter. Thus, it makes a lot of difference when emphasized on women as sexy objects.
Women are only beings depicted in music videos because the music video maker constructs it taking into consideration of the male spectator and usually add female sexuality for male gazes. This does not mean to say women are not an intended part of the audience for this type of video that objectifies women but majority of the interested fall under the category of opposite sex attractors. Even lesbians encounter such music videos interesting equally as the male spectators for the fact that the image of woman and sex is restricted to the minds of the viewer. To any viewer, the women projected as sexy seems to be nothing but the same image may arouse the sexual urge for male fans who enjoys it with male gaze.
Although the musical videos always regard female sexuality the genre of desire for the male spectators who have to remain controlled on the other side because the women who are portrayed as sexy objects can never return their gaze or looks. In reality, women in music videos are displayed to directly look into the camera to meet the gaze of the viewer on the other side. The male who is a voyeur is seldom challenged or abandoned. The general principle is that the world has created for women being objectified in such musical videos is that they are not the only available objects for sexual access but majority of the women are ready to react for the use of male desires.
In certain music videos the video makers prepare women to act as an object and spy her alone for her sexy features. They readily capture the women who brazenly strip off and display herself in front of the video for the attention of the watcher end exchange a sexual feeling with the watcher. Irigaray writes that female sexuality is "accepted only to the extent that it is prostituted to man's fantasies. While acting brazenly, the women exist for the enjoyment of the spectator but she is forbidden to reveal any of her own acting's rather than mere elusive sexy actions to capture the viewer's perspectives.
In recent years many feminists spend hours in the court of law emphazing the images of women portrayed on such videos and constantly evoke with voices that women should be considered by patriarchy's standards and feminists repudiate to tackle the power of female sexuality as objective images redefining the view as popular culture. Women's sexuality is continuing to be objectified not only by music video makers but also by pornographers and video directors. Overcoming the issues of removing women's self constructed images in the musical videos is beyond the control of the maker because most of the music video consumers give more importance for music videos shot with women who reveal their sexuality in their best way possible. Their use has become very desperate to assess the women based on how sexy and figurative they are to be displayed in front of the camera. Now, as a substitute of simply objectifying the images of women it's the video capture that really matters to project the features of women that can be watched and enjoyed by the spectator.
The essence of women as objects are opposed to sexuality always because the audience gets distracted with normal buxom women and celebrates the music video showed with women who can depict an independent, sexy and comfortable style easily while the music is enjoyed by the viewers. Much awesome, disproportionate number of females is rejected for the reason that they make their female sexuality unrevealed and bring a misogynist feel among the males and degrade the musical video to be enjoyed instead with sexy facets of women.
The hip-hop culture has become appreciated for the use of female sexuality. Feminism and hip-hop go together for music video makers because it has greatly influenced the notions of female sexuality among the youth culture. Today hip-hop video seems like only to use a beat, a few lyrics, and mostly objectified women for their prominence among the youngsters. The women objectified in hip-hop videos are, referred to as hoes, tricks, and bitches. Certain women do not digest the facts of women being projected as objects and raise several questions to negotiate the task of women to such videos. When asked in a common discussion among teen age school girls a black, pre-teen girl said, "If I can get skinny, dress, and dance like that, I can be in videos too" because of the impact the women has been used to attract the teen agers through musical videos. These hip-hop videos always have a good feedback from the youngsters and misogyny is scarcely seen among the male youths. The pessimistic image of women in these videos has got to do something to their self-esteem altogether.
Subsequently the documentary on the 12-minute Booty Nation, produced by Duke, emphasize on how the industry uses the black female body as a source of material and sexual status. Hip-hop videos create the illusion that imaginary libido groups can realize their dream through the women who are objectified in the musical video. At the final stage to put an end to both the commodification and objectification of women in hip hop, the panelists said that the society to recognize the problem because the women who are objectified are ready to talk about the issue professionally and practically rather than vulgarity for male gazes.
Music videos has become a good dosage for males who long for female objectification ogling the cutting edge of photography and captures that can refine the features of a women for social suspension and good hormones making the great era of feminism with woman-lusters of sex on the videos. As music videos affords the most diverse array of relief for many, women objectified in it for viewers pleasures has become common for the fame, prosperity and to promote the music among a competitive gang of music video makers. The women take the task for granted and deserve to wear the hottest title and occasionally get covered to put on the bikinis and give pleasing looks to attract the male spectators. The male in the musical video have little or no role to play except that they are doing things to entertain the females to reveal their sexuality. It's sometimes disappointing when girls go wild in front of the camera and lose their control to bring out the best porno scene.
Contrarily, speaking of that honored video series such as the "Doggfatherhimself" aptly titled Girls Gone Wild, Doggystyle. Fans of his award-winning titillating video where there was no female objectifications throughout the musical video session. Another scene taht was largely lifted from the film "Undercover Brother", as the song is from that movie's clichéd soundtrack. Of course, one of the themes of that film was objectification of women is a national weakness.
None of these productions, however, can hold a candle to the broadcast at the last Electronic Entertainment Expo when no word was there when Samus Aran strips at the end of the new Metroid. Most of the people feel disgusting to witness the females' breasts jiggle beneath their concealing outfits. "Still too much clothing on you?" is what most of the music video makers regard for women while they shot a video to satisfy the libido thirsts of males. Their principle of strippers on bikes may seem like a stale promotion scheme to keep a stagnating type in the air. The music will not only have the actual bands and singers but also actual stripping components to draw attention to the sexy objects of women.
Most of the feminists are surprised at those few women who have written their declaration firmly that they are entertainers to meet the standards of music video makers. The gender inequalities and discriminations has made up the things worse and needs to be changed to help the world change for its better perspective for woman to last with dignity as mere human beings. This misunderstanding of many sexy depictions has become common in our world and the issue of the portrayal of women in music videos has become even worse. Too many young women and men aren't cultured enough to comprehend how these "harmless" music videos are very different from reality. Unfortunately the hip hop artists don't realize how seriously their videos and songs are taken among the youngsters in common. Either way, the media are abiding to portray women as an objectified thing and degrading their prosperity in a country. In an old school Hip Hop, women were referred to as 'fly girls' instead of bitch, ho or mama? Men have once again affirmed their power by way of a musical genre that now requires using women in such a humiliating to become successful.
What spectators see in music videos and images of women being objectified will cause a devastating effect on the way men treat women. Gradually they regard women as a possession like money and a mere object for their entertainment. The music also alters the mentality of the people delivering the message that sex is a hobby that has become a common misconception and youngsters easily fall for it to prove them cool and not old-fashioned. Most of the men today still regard women as prostitutes, perverts and outcast them after seeing them stripping off in front of the cameras for the music to get more cheerful. Disrespect for the nearly naked women has become very prominent on music video album covers.
It is believed that a handful of women who don't mind to be objectified should not degrade women community as a whole. If women believe that the way other women act affects her, she has to do something to stop it. Most of the times many women do not spend their whole life worrying about how other people portray about those certain number of people who act brazenly in front of the cameras stripping and arousing sexual desires among men. These women or girls in the musical videos are young and naive and hardly think that money and popularity is all they need rather than being a real dignified woman in the society.
Numerous magazines advertise women being viewed as objects rather than human beings. As a substitute of focusing on the woman as a whole, many ads just focus on one part of her body (Objectification of Women).Often the focus starts from the head highlighting on lips, neck, and breast and hips to leg and have the display of the headless torso. Even an eyewear advertisement has a man's head resting on a woman's torso where her breasts are visible and her head is scarcely or not seen at all. Skyy Vodka continually uses women's legs in their advertisements. It's not only the music video makers but also such advertisements personify women as mere objects than a human being.
Bibliography:
Online Source: Gender & Contemporary Society by Charlotte Duggan – Notes from the movie: "Dreamworlds II: Desire, Sex, and Power in Music Video http://www.ic.arizona.edu/ic/mcbride/indv/cn30sep.htm
Online Source: The Pornographic Ideology of Music Video by Sheri Kathleen Cole
Enculturation, Vol. 2, No. 2, Spring 1999
http://enculturation.gmu.edu/2_2/cole/
Online Source: Chicago Journal – University of Chicago Magazine : June '05 Volume 97, Issue 5
        Feminists call for hip-hop reform
        http://magazine.uchicago.edu/0506/chicagojournal/reform.shtml
Longino, Helen E. "Pornography, Oppression and Freedom: A Closer Look." Take Back the Night: Women on Pornography. Ed. Laura Lederer. New York: William Morrow and Company, 1980. 40-54.
Dworkin, Andrea. "Violence, Intimidation and Harm: Attitudes that Perpetuate Abuses of Women." Symposium of the University of Toledo. Toledo, Ohio. 5 March 1994.
Online Source: The tech Online Edition, Volume 122, Issue 28: Friday, June 14, 2002 A New Era Of Scantily-Clad Women by Philip Burrowes http://www-tech.mit.edu/V122/N28/Col_Burrow.28c.html
Online Source: Staying alive – Women and music videos http://eu.staying-alive.org/stayingalive/shells/whats_new.jhtml?article=30118552
Online Source: The Lantern THE STUDENT VOICE OF OHIO STATE UNIVERSITY Video hoes are foes Issue date: 2/6/04 Opinion section http://media.www.thelantern.com/media/storage/paper333/news/2004/02/06/Opinion/Video.Hoes.Are.Foes-600089.shtml
Online Source: Yahoo Answers – Resolved Question : Can anyone give me 3 reason why modern day music videos are lowering the standards of today's society?
Online Source : The Daily Free Press The Independent Student Newspaper at Boston University – Women selling bodies during show Issue date: 2/4/04 Opinion section.
Related Topics