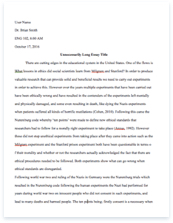 The whole doc is available only for registered users
A limited time offer! Get a custom sample essay written according to your requirements urgent 3h delivery guaranteed
Order Now
There is a huge difference between a city in the Mid-West, such as Columbus in the state of Ohio, and east coast landmark, such as New York City. Each city has its stereotype, something everyone can say. For instance, New York equals skyscrapers and lots of people. Whereas when you say Columbus, people tend to think of average size city, rather quiet for it?s size. Lets take a closer look.
Majority of people have a very set feeling about New York: they love it or they hate it. Some embrace the Big Apple and a variety of experiences that it has to offer. Others hate the dirt and faceless crowd of people, who are always rushing somewhere.
New York is a very unique city, whether you like it or not.
Columbus City beat New York hands down in terms of air pollution, congestion, and that garbage on the street. Downtown in Columbus less congested than NY and people are more spread out. People in Columbus use their cars to commute to and from work so their garbage is mainly contained at their home, place of work or in their vehicle. In other words, its being disposed of properly ? it?s not on the streets. In New York City, on the other hand, people are forced to have long commutes. They use public transport. When they choose to have a snack or a cigarette, they may drop it on the street when they are done. This generates a mass of loose garbage on the streets.
Speaking of transportation in New York, it?s more developed than in Columbus, Ohio. People have a choice of their own car, subway, bus, or taxi. Relatively few residents of New York use cars to commute to work even if they own one because of congested traffic. Subway is probably the fastest way to travel, and lots of commuters use it on a daily basis. Columbus?s transportation is very underdeveloped and the only truly reliable transportation, which can take you from point A to point B in a reasonable amount of time, is your own car. In Columbus cars are more practical and convenient due to light traffic and plenty of parking.
Another aspect of comparison is entertainment life in New York versus Columbus. Based on statistics NYC has 18,000 eating establishments, 38 Broadway theaters, 120 Off-Broadway spaces, and that is not including nightclubs, museums and other attractions. (BigAppleinfo.com)
Columbus has only 2 large theaters, 15-20 nightclubs and a few restaurants that don?t spoil residents with ethnic variety. In Columbus one can attend every good restaurant in 3 months if eating out daily. In New York it would be an impossible task: by the time a person would finish eating at the last restaurant on the list, the list itself would become obsolete. Lots of restaurants would go out of business while just as many new ones would open.
Columbus has lower crime level. There are no areas in Columbus that would have a crime level of South Bronx or certain parts of Brooklyn. Crime is a very broad category. It can be broken into organized crime, petty theft, gang related violence, drugs, etc. If we tie each category to the demographics of New York, it is obvious that the overall crime level there will be higher than Columbus, Ohio. For instance, such crime as bribery for parole in the form of campaign contributions is unheard of in Columbus, while it took place during mayor Rudy Giuliani election campaign. (NYPDfacts.com)
Poor economic conditions in some parts of NYC contribute to a higher crime level. Overall unemployment level in Columbus is almost three times lower is compared to Big Apple: 2.9 % vs. 8 %.
New York loves to change and it?s inhabitants like to experience new things. Columbus is more conservative, ?set in its ways?, and approaches changes with caution. For people prefer to live a quiet simple life, raise kids, work one decent job, Columbus is the place to live in. Those who want to pursue an aggressive career and have high aspirations might choose New York with its subways, better entertainment, crime etc. Basically, people choose to live in the city which best fits their lifestyle. Each city has its advantages and disadvantages and we can decide which one can give us the most. What city structure can best help us achieve our American dream?
Related Topics