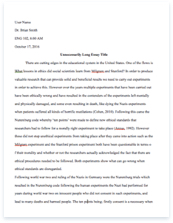 The whole doc is available only for registered users
Pages: 7
Word count: 1680
Category: Industry
A limited time offer! Get a custom sample essay written according to your requirements urgent 3h delivery guaranteed
Order Now
The making of Nepali films is said to have begun with D. B. Pariyar's Satya Harishchandra, which was the first Nepali- zlanguage film to be shot. It was produced from Kolkata, India and was released on September 14, 1951. Aama was the first film produced in Nepal and was released on October 7, 1964. It was produced by the Information Department of His Majesty's Government of Nepal. It was directed by Hira Singh Khatri and the lead actors were Shiva Shankar Manandhar and Bhuwan Chand, who are regarded as the first actors in the history of the Nepali film industry.
The first film to be produced under a private banner was Maitighar, which was released at the end of 1966 by Sumonanjali Films Pvt. Ltd. Although it was a Nepali movie, it had many Indians contributing toward its making. Mala Sinha played the lead role, along with Chidambar Prasad Lohani, whom she later married. It had special appearances of Sunil Dutt and comedian Rajendra Nath. Directed by B. S. Thapa and music scored by Jaidev, a veteran music maestro, it had Lata Mangeshkar, Asha Bhosle, Usha Mangeshkar and Manna Dey, all of whom were established Indian singers, doing the playback singing with Prem Dhoj Pradhan, C. P. Lohani and Aruna Lama.
The Nepal government established the Royal Nepal Film Corporation in 1971. Mann KoBandh was the first film produced by the corporation; Jay Rana was the director. Nati Kaji and Shiva Shankar were the music composers of the songs. Amber Gurung scored the background music. The film premiered in 1973 in Kathmandu. Mann KoBandh was followed by Kumari in 1978, Sindoor in 1980, and Jeevan Rekha in a series. Their success opened up the avenue for private parties to enter into filmmaking as an industrial endeavor. The movie Paral KoAago, directed by Pratap Subba, was produced by Cineroma in 1978.
The black-and-white movie proved to be a great success due to its story and melodious music. The actors were Tanka Sharma, Basundhara Bhusal, Susmita Dhakal, I. K. Singh, Menuka Pradhan, etc. The music director Shanti Thatal became the first female music director in Nepali movies. The lyrics were prepared by Manbahadur Mukhiya and Indra Thapaliya and the songs were sung by Aruna Lama, Dawa Gyalmo, Pema Lama, Shankar Gurung and Deepa Gahatraj. Pratap Subba was also the scriptwriter. The movie was based on a popular short story of the same name by Guru Prasad Mainali.
Golden era After the 1980s, some relatively more creative films were made and they became successful too. Thus, filmmaking started to appear as a little more viable profession and the number of productions increased a bit. After the introduction of private companies in the Nepali film industry, the time came when more films were being made and they were much more accepted by Nepali audiences. Films such as Samjhana, Kusume Rumal, Lahure, Kanchhi, Basudev, Saino and Koseli, which were released between 1984 and 1993, were very popular.
The leading actors of those times were Bhuwan K. C. nd Tripti Nadakar, whose on-screen chemistry saw them being dubbed the "golden couple" of the industry. In the later years of the decade, the industry saw the rise of Rajesh Hamal and Karishma Manandhar. In 1990, Nepal witnessed important political change. The people's movement brought the monarchy to its knees and democracy was restored. The society started to become open and vibrant. This had an important consequence for the fledgling film industry: It began to grow rapidly or even to "bloat". There was an unprecedented growth in the number of productions. Within three years, some 140 films were made.
Distribution started to develop. Market share in the existing market increased and the market itself expanded. Cinema halls increased to more than 300. Nepali filmmakers became optimistic of displacing Hindi films, which had dominated the Nepali market. Conflict era The start of the Maoist revolution in Nepal in the mid-1990s was the beginning of the downfall of the domestic film industry. In the period of war and conflict, a very small number of films were made, and audience numbers fell sharply. It resulted in lower budgets and even lower performances, which resulted in even smaller audiences.
In the later years of the conflict, the production and release of Nepali films had almost come to a standstill. Many actors and filmmakers left the country in search for work abroad. Actors like Saroj Khanal, Shiva Shrestha, Karishma Manandhar, Tripti Nadakar, Kristi Mainali and Gauri Malla had little work. During the 1990s, some filmmakers, mostly with non-fiction base, started championing a new kind of cinema. They denounced the crude imitation of Bollywood aesthetics and demanded indigenous aesthetics and a more realistic approach. They made some films which have received some critical acclaim at home and some international recognition.
Historic movies like Balidaan and Seema Rekha made during this period were appreciated both by critics and audience. In 2001, the highest-grossing Nepali film Darpan Chaya was made. It was directed by Tulsi Ghimire and starred Dilip Rayamajhi, Niruta Singh and Uttam Pradhan. It earned NRs 70 million at the box office. Present situation By 2006, as the situation in Nepal calmed down and with Maoists coming into mainstream politics, the Nepali film industry started to return to its previous state. Today, more films are being made and released. The production companies and those in the industry are enthusiastic about the country's new situation.
The return of peace has opened more venues for the shooting of films, and the industry is seen to be making good use of this time to revive its image. New generation moviemakers geared up to make sensible cinema with entertainment rather than Bollywood inspired socio-actions. Kagbeni, Sano Sansar, Mero Euta Saathi Cha, First Love, Kohi Mero, etc. are some of the fine examples of quality cinema in terms of presentation, performance, story and technical superiority. However, they lacked in connecting with the audience. In January 2012, a film named Loot was released which emerged as a blockbuster.
It broke most of the commercial records that were held by the movies before it and turned into a phenomenon among the youth of the country. It was also the first movie in decades to be screened more than 100 days in the cinema halls. Much recently Chapali Height broke opening weekend gross by earning 8. 4 million at the box office, breaking one of the records held by Loot, but Loot still holds the highest grosser by far. Film Development Board The Film Development Board (FDB) was established by the Government of Nepal for the development and promotion of the Nepali film industry.
The Board is a liaison to facilitate the conceptualization, making, distribution and exhibition of Nepali films nationally. The Board attempts to bridge the gap between film entrepreneurship and government bureaucracy. The Board is a balance between the people at large, the government, and the process of filmmaking. It is, therefore, the safeguard of the interests of the people, the watchdog of the government, and the advocate of filmmakers. However, FDB has not yet done enough in supporting and promoting different aspects of motion-picture production in Nepal.
It has also not been able to promote Nepali films in the international market as desired. Nepal as a location Due to its vast cultural diversity, geography and its natural beauty, Nepal has been able to portray itself as one of the beautiful shooting location for filmmakers in the past couple of years. Many films from India and abroad have been filmed in Nepal. The most internationally acclaimed film that was shot in Nepal was the Academy Award-nominated Caravan, a film by French director Eric Valli Is Sex good for Nepali film industry? * "Chapali height" got a good media coverage both before and after release.
That was partly because of different controversies the movie was involved in before it was released, and 'sexual psychology' highlighted in its promotion. Although some have questioned the validity of the claims of its producer that 'Chapali Height' has collected 50 lakhs in a single day, the publicity and viewers in theaters show it should have had a decent opening. But, one can expect the initial response to fade in lights of negative reviews it is getting from critics and viewers. 'Chapali Height' compares well with a previous similar movie 'Pal Pal Ma'released about two years ago.
The movie 'Pal Pal Ma 'had also got an adult certificate from the censor board and it was publicized as the first Nepali movie to get an adult certificate. The 'A' certificate itself proved to be a tool of good publicity, and a good business as well. But, in essence, 'Pal Pal Ma 'had nothing to win the hearts of its viewers and virtually nobody appreciated it as a movie. In the movie, the topic of sex was only used for publicity and it was used in a vulgar way. "Chapali height" got a good media coverage. Lack of Educated Artiste Nepali film industry
The history of Nepali movies is not that long but it has grown a lot in recent days. Movie industry is one of the most creative industries and it demands the most creative crews to work for it. But to our disappointment, only a few Nepali involved in the industry have a university degree. A sad truth is that 60%of the Nepali film artists haven't passed 10th grade. It is seen that educated artists have succeeded in their fields as compared to uneducated artists. When we talk about education Rajesh Hamal with a MA degree in English literature, comes the first due to his education and acting skills.
There are many who don't like him but it is undisputed that he is a super-hit actor of Nepali film industry. There are some educated film directors and writers who are doing good works in Nepali movie industry. Some directors with a master's degree are Deepak Rayamajhi, Daya Ram Dahal, Naresh Poudel, Desh Bhakta Khanal, Dinesh DC, and BS Thapa. Writers and technicians like Javed Shah, Dr Bhola Rijal also has master's degree. Baikuntha Masker (Bachelor,Photography), Tapa Nath Sukla (Sound Engineer), Pradeep Kumar Upadhaya(Sound Engineer) are other educated pioneer in the Nepali film industry.
Related Topics