Nationwide Insurance Case Study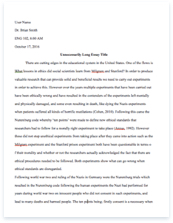 The whole doc is available only for registered users
A limited time offer! Get a custom sample essay written according to your requirements urgent 3h delivery guaranteed
Order Now
Nationwide Insurance is one of the world's largest diversified insurance and financial services organizations. With hundreds of legacy applications scattered across dozens of lines of business, functional units, subsidiary companies, and geographies, Nationwide faced issues common to many other large enterprises including inconsistent data, poor visibility, and subpar data governance and reporting capabilities. From the administrator offices to the analysts, Nationwide employees struggled with inconsistent data across multiple transactional systems for planning, budgeting, forecasting, risk management, and global consolidations that compromised their ability to make fact based decisions. For a large, data-driven company, Nationwide's problems were not particularly unique. However, what was unique was Nationwide's comprehensive foresight in addressing this challenge. Nationwide saw a need for a single, enterprise wide system that could consolidate data from a large number of data rich systems and produce reports, forms, and spreadsheets that would benefit the company as a whole. It incorporated advanced capabilities to manage and analyze metadata as a key foundational element in an overhauled finance data management platform that it named FOCUS.
Nationwide chose Informatica PowerCenter Advanced Edition (AE) because of past success with the data integration platform in several smaller deployments, its broad scalability, and its proven ease of use. Nationwide realized that PowerCenter AE's robust metadata management and analysis capabilities was an essential ingredient for cross-enterprise data visibility. The first two FOCUS iterations went live in February 2006 to cover planning, budgeting, allocations, forecasting, risk management, regulatory reporting, and other functions across five subsidiary companies. With PowerCenter AE, Nationwide has greatly improved its ability to track, analyze, and manage business dynamics across its highly complex data architecture. Metadata Manager provides access to a comprehensive metadata repository that enables highly granular analysis of lineage and change impact. PowerCenter AE has eliminated costly and time-consuming chores for both business users and IT professionals.
Prebuilt connectivity and ease of use has considerably reduced the time IT administrators spend maintaining disparate systems, resolving discrepancies, and custom coding new interfaces. Built on open standards and a flexible architecture, PowerCenter positioned Nationwide to rapidly extend its FOCUS financial platform to meet such challenges as mergers and acquisitions and tightened integration with related customer and product data management systems. Nationwide was able to build an enterprise wide system that helped to greatly position itself ahead of its competitors as they were able to analyze data and produce results faster and more efficiently. Although the implementation was not perfect, the company as a whole was able to benefit immensely from the new system and has allowed them to continue being a powerhouse in their industry.
Related Topics