Narrative: Training and Practicum Proper Report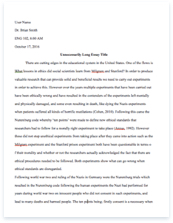 The whole doc is available only for registered users
Pages: 10
Word count: 2291
Category: Training
A limited time offer! Get a custom sample essay written according to your requirements urgent 3h delivery guaranteed
Order Now
ACKNOWLEDGEMENT
The trainee would like to thank all people who have helped and inspired me during my on-the-job training. To the Lord Almighty for the wealth and vitality and for enlightens me to pursue my study. The trainee would like to thank his parents Norma Salva and Rolando Salva for their guidance, concern and understanding and love and care that strongly encourage him in the fulfillment of the desired task. And also to his brother, Kimberly Salva and little sister, Kimraldine Salva for untiring appreciation of their effort. To COCA-COLA BOTTLERS PHILIPPINES INC. from his vision through a dream comes a reality. To Mr. Dominic Bagabaldo, Ms. Karla Depante and Mr. Reynaldo Paz, to his adviser for his motivation and encouragement and to all CCBPI supervisors, sales and logistic staff.
And last, to the woman who provide him with inspiration, for his continues love and understanding throughout his study. May this acknowledgement serve as my way of saying MARAMING SALAMAT PO!
I. INTRODUCTION
IMPORTANCE OF THE ON-THE-JOB TRAINING NATURE OF BUSINESS NAME AND LOCATION OF THE FIRM BRIEF HISTORY OF THE FIRM MISSION VISSION
I. INTRODUCTION
IMPORTANCE OF ON-THE-JOB TRAINING
On the job Training are part of a college curriculum that aims to train and orient students about the work and their future career. OJT is very important not only to teach students their chosen career but to show students the reality about working. On the Job Training is very important and should not be taken for granted, here's why: • Aside from the high evaluation grade that you will receive from the employer, the employer may absorbed or offer you a job after graduation. • Your background OJT experience is very important when applying a job. Employers often asked about the OJT experience and how it is related on the job that you are applying for. • The OJT experience that you have can land you a great job. Especially in Media related jobs, most employers often asked and require an OJT experience from a media company. For instance, a news writer who is applying in a TV Network has great advantage if he/she has an OJT experience in a Media company like TV, Radio or Publishing. • Your superior in the company that you are working for as an OJT may recommend your skills to the company affiliates or to other company that he/she knows.
• OJT will be your training ground. If you still have no idea on what is meant to be a worker, OJT will give you at least 10% of career realities. • The company that you are currently applying in often makes a background check to successful applicants. If you have included your OJT adviser or employer in your character references, the company may contact them to ask information about your skills and knowledge as their student or intern. • You can consider your OJT experience as your guide on your first days at work, especially if your OJT and current work are related. You can use your experience and observation as an OJT to your current job if you still have issues on adjustments. Most students have taken their OJT for granted; not realizing the importance it can bring on their future career. Having a good performance during OJT is very important especially now that there's a tight competition towards job seekers and the high qualification of companies.
I. INTRODUCTION
NATURE OF THE BUSINESS The Coca-Cola Foundation and its regional foundations strive daily to be responsive to the citizenship priorities in the global communities where we live and work. At The Coca-Cola Company, they recognize that we cannot have a healthy and growing business unless the communities we serve are healthy and sustainable. As a global beverage company, they have committed ourselves to improving the quality of life in the communities where we do business. Our community investment priorities reflect the global and local nature of our business and focuses on those global pillars where The Coca-Cola Company can make a unique and sustainable difference: water stewardship, active healthy living, community recycling, and education.
BIRTH OF A REFRESHING IDEA The product that has given the world its best-known taste was born in Atlanta, Georgia, on May 8, 1886. Dr. John Stith Pemberton, a local pharmacist, produced the syrup for Coca-Cola®, and carried a jug of the new product down the street to Jacobs' Pharmacy, where it was sampled, pronounced "excellent" and placed on sale for five cents a glass as a soda fountain drink. Carbonated water was teamed with the new syrup to produce a drink that was at once "Delicious and Refreshing," a theme that continues to echo today wherever Coca-Cola is enjoyed. Thinking that "the two Cs would look well in advertising," Dr. Pemberton's partner and bookkeeper, Frank M. Robinson, suggested the name and penned the now famous trademark "Coca-Cola" in his unique script. The first newspaper ad for Coca-Cola soon appeared in The Atlanta Journal, inviting thirsty citizens to try "the new and popular soda fountain drink." Handpainted oilcloth signs reading "Coca-Cola" appeared on store awnings, with the suggestion "Drink" added to inform passersby that the new beverage was for soda fountain refreshment. During the first year, sales averaged a modest nine drinks per day. Dr. Pemberton never realized the potential of the beverage he created. He gradually sold portions of his business to various partners and, just prior to his death in 1888, sold his remaining interest in Coca-Cola to Asa G. Candler. An Atlantan with great business acumen, Mr. Candler proceeded to buy additional rights and acquire complete control.
Our Roadmap starts with our mission, which is enduring. It declares our purpose as a company and serves as the standard against which we weigh our actions and decisions. •
To refresh the world… To inspire moments of optimism and happiness… To create value and make a difference.
VISION OF THE CCBPI Our vision serves as the framework for our Roadmap and guides every aspect of our business by describing what we need to accomplish in order to continue achieving sustainable, quality growth.
People: Be a great place to work where people are inspired to be the best they can be. Portfolio: Bring to the world a portfolio of quality beverage brands that anticipate and satisfy people's desires and needs. Partners: Nurture a winning network of customers and suppliers, together we create mutual, enduring value. Planet: Be a responsible citizen that makes a difference by helping build and support sustainable communities. Profit: Maximize long-term return to shareowners while being mindful of our overall responsibilities. Productivity: Be a highly effective, lean and fast-moving organization.
II. PRACTICUM PROPER REPORT
NARRATION OF EXPERIENCE ORGANIZATIONAL CHART DIVISION OF DEPARTMENT TRAINER TIME FRAME OF TRAINING DUTIES ANDRSPONSIBILTIES SKILLS AND DEVELOPED AND WORK HABITS LEARNED MACHINE AND EQUIPMENT USED PROBLEM ENCOUNTERED ACTION TAKEN POSITIVE AND NEGATIVE OBSERVED CONCLUSION RECOMMENDATION
II. PRACTICUM PROPER REPORT
NARRATION OF EXPERIENCE
April 12, 2010, I started my on-the job training. I was very scared to leave our house and go for because of some reasons, one of those reason is that I don't know if I have the guts to do everything that the trainer will ask me to do. I'm quite nervous and excited because I know that I can learn a lot of opportunity that was given to me. Challenging because I will have to adapt to the new environment and work with people whom I don't know. On my first day, they have given me a task to update the bulletin board which is need to compute their sales volume and sales to trade account, they also ask me to sort and arrange receipts, invoice and company financial statements and documents. I was really nervous but I said to my self that I need to be calm to do the task perfectly.
Day after day, they giving me additional task and sometimes the sales manager teach me some techniques in computers to make my work fast and easily done. The people in the office are all nice, they made me feel welcome and belong to them like their officemate, they always Crack funny jokes, they are very eager to help and teach me something new that will definitely improve my skills that I can apply in times that I am hired in a particular company. As the months and days goes by I got familiar with those task, works and challenge that they assigned me to do and I'm very thankful that I surpass all that challenge and thankful because I learned many things from them and last thankful because I was become a coca-cola family.
DIVISION OF DEPARTMENT During the initial week of the trainee, he learned to analyze the company's premises like receipts, invoice, employee's data and client's requirements. On his time of training he was assigned in manual posting, updating bulletin board, computer works, answering phone calls, and sorting and organizing files in the department.
TRAINER His first trainer is the Territory Sales Manager Mr. Dominic Bagabaldo. He thought many things about the activity of their company and on how he manages their territory sales department. The second trainer is the secretary of the department Ms. Carla Mae Depante. She helped the trainee and thought everything that the supervisors ask him to do. The third trainer is Mr. Reynaldo Paz and the Supervisors and the account developers. They utilized him by giving work to do.
TIME FRAME TRAINING The trainee started his on-the-job training on April 12; 2010. He is required to have 400 hours. He took 2 months and finished the training on June 16, 2010.
II. PRACTICUM PROPER REPORT
DUTIES AND RESPONSIBILITIES During working period, the trainee got familiar with different tasks on the Coca- cola Company like: 1. Analyzing and balancing T-accounts. 2. Sorting and arranging logistics and sales documents. 3. Encoding updated sales. 4. Checking computer documents. 5. Analyzing receipts and invoice. 6. Faxing documents. 7. Typing. 8. Microsoft excels preparation. 9. Receiving phone calls 10. Scanning. 11. Updating the sales to trade and sales to volume bulletin. 12. Making bulletin board. 13. Sending and receiving email thru lotus notes. 14. Filling documents. 15. Laptop and projector preparation and set up. 16. Photo copying of documents. 17. Encoding customer product request. 18. PowerPoint presentation making for reports. 19. Cleaning and arranging office equipments.
II. PRACTICUM PROPER REPORT
SKILLS DEVELOPED AND WORK HABITS During the training, the trainee developed
punctuality. Presence of mind is also needed especially when he was assigned under the supervision of the entire trainer, because he became more alert and attentive of anything they ask him to do. Dealing with all the officemates and superiors has been developed. Lastly, trust necessary when you are working at the Coca-Cola Company. The trainee learned a lot of work habits there at CCBPI such as analyzing and computing sales and unit volume, and encoding company and client's information and making sure that he entered correct data. Then making call to his trainer to confirm the application of the client's. With all the learning's that he gained on his on-the-job training at CCBPI, it made him more mature enough being at work. Because he make sure that follow them correctly and accomplished every task well and proper.
MACHINES AND EQUIPMENT USED 1. 2. 3. 4. 5. 6. 7. 8. Computer Fax machine Printer Xerox machine Calculator Stapler and puncher Telephone Cell phone 9. Scanner 10. Ball pen and board marker 11. Flash drive 12. Laptop 13. Projector 14. Cutter and scissors
II. PRACTICUM PROPER REPORT
PROBLEMS ENCOUNTERED The trainee's first problem was he has to get along with the employees. He must have to know them better. The second one is lack of materials, data and information for the work that the boss ask him to do. And the last one is there is no available computer for him to finish the work.
ACTION TAKEN The trainee just makes himself responsible and honest to make the trainers trust and liked him. And when he is lacks of materials and information, he just simply searches data from the computer and sometimes asking for a help by the secretary to provide information's and materials that is needed. And when there is no available computer, he just barrow a laptop to other boss to make his work finished.
II. PRACTICUM PROPER REPORT
POSITIVE ATTITUDE OBSERVED The staffs as well as the members of the office are really efficient in their duties and responsibilities. They are all approachable, accommodating and sensitive about their customer needs.
NEGATIVE ATTITUDE OBSERVED Some of them are taking the company materials like calculators, scissors and other office equipments. And the company only have one line telephone that why there is a problem on there communication. And also the system and the signal of their internet are so slow.
II. PRACTICUM PROPER REPORT
CONCLUSION The students have undergone a good training. The task given is to provide opportunities to enhance that trainee should be ensure an overview of formation activities such as: organization of information, dissemination of information, selection and evaluation of information. All of this information must be improve, be develop with our self, the school and our chosen profession.
RECOMMENDATION The school must continue making student more prepared for the on-the-job training through seminar and other programs, to have greater confidence in their practices.
COOPERATION STATION Students must well communicate to the faculty coordinator an outline of the various professional tasks, which would be considers in defining student plan of work.
Related Topics